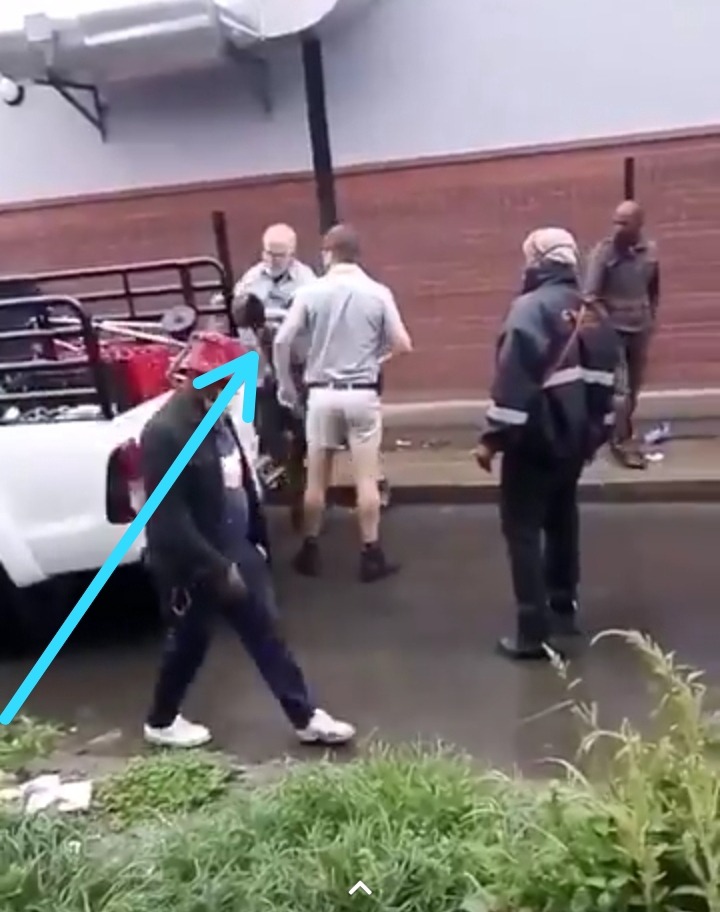 Screenshot cred: Twitter
These two men were caught on a camera assaulting a black guy. This video left many people in disbelief as they thought we were past these times where white people will do whatever they like with black people. We are surprised that they still react this way towards people of colour. On the video these two white men were next to what seems like their van and violently beating up a black man. Steve Biko once said; "Black man you're on your own" and blacks didn't take it any seriously.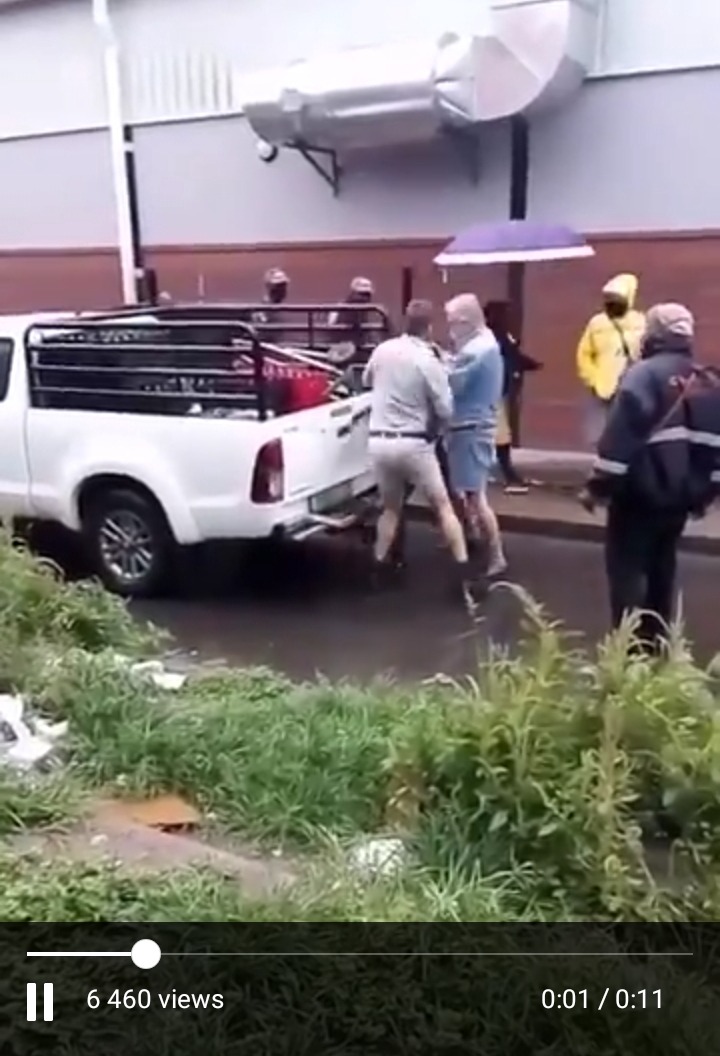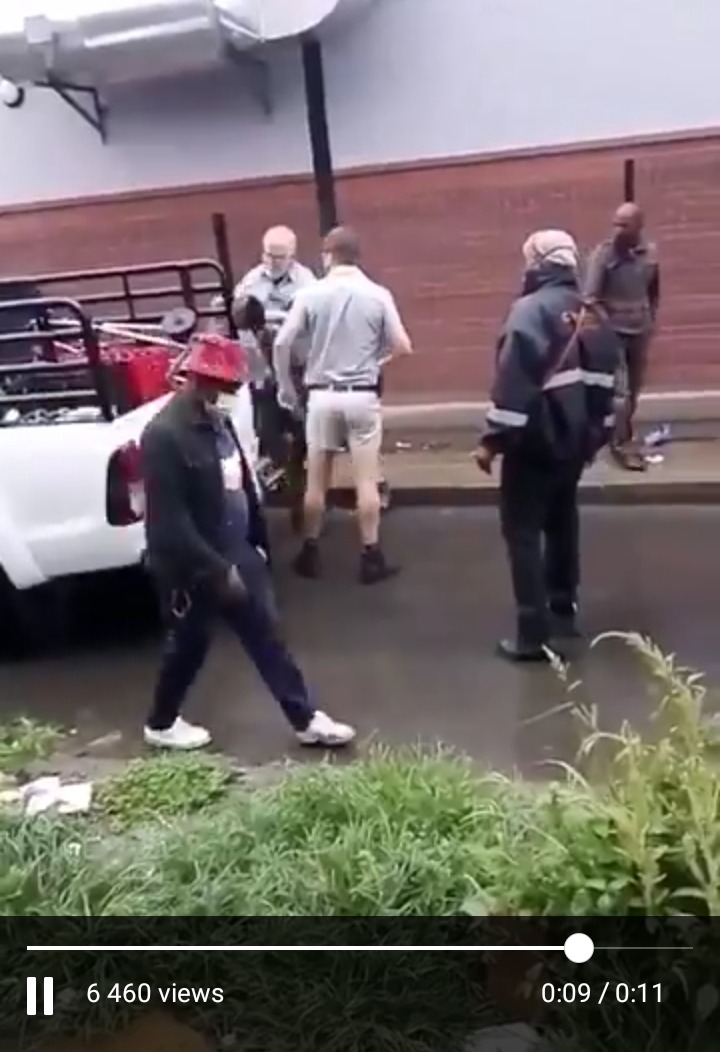 Screenshot cred: Twitter
The black man was getting assaulted by these two white men in daylight, and a lot of people were just passing by offering no help. Instead they took videos and laughed along. It shows that there's no unity amongst people of colour and if we're at war with ourselves people will easily take advantage because it's obvious that we would rather stay divided than to stand together and fight this problem that's getting harder each day.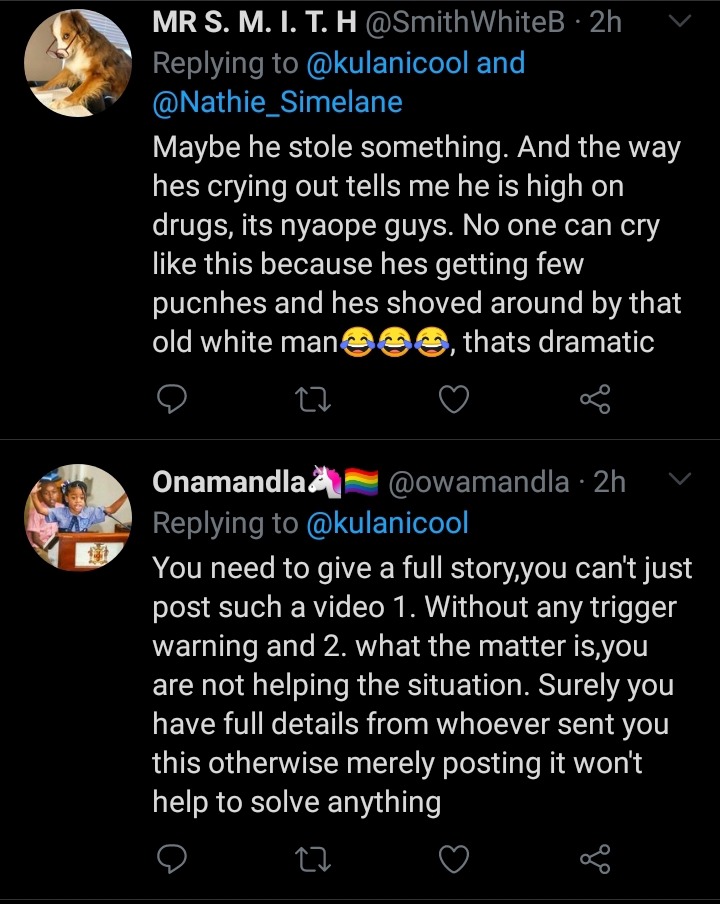 Screenshot cred: Twitter
On the video the two white men were furiously beating up this guy and hitting his head against the back of what seems like their car. Anyone can tell by just looking at the video that only death could have stopped them from assaulting him any further. They had no signs of stopping as they went on beating him up and hitting his head against the back of the car. He cried painfully for help but people just minded their own businesses and went on with their journey like someone wasn't getting assaulted.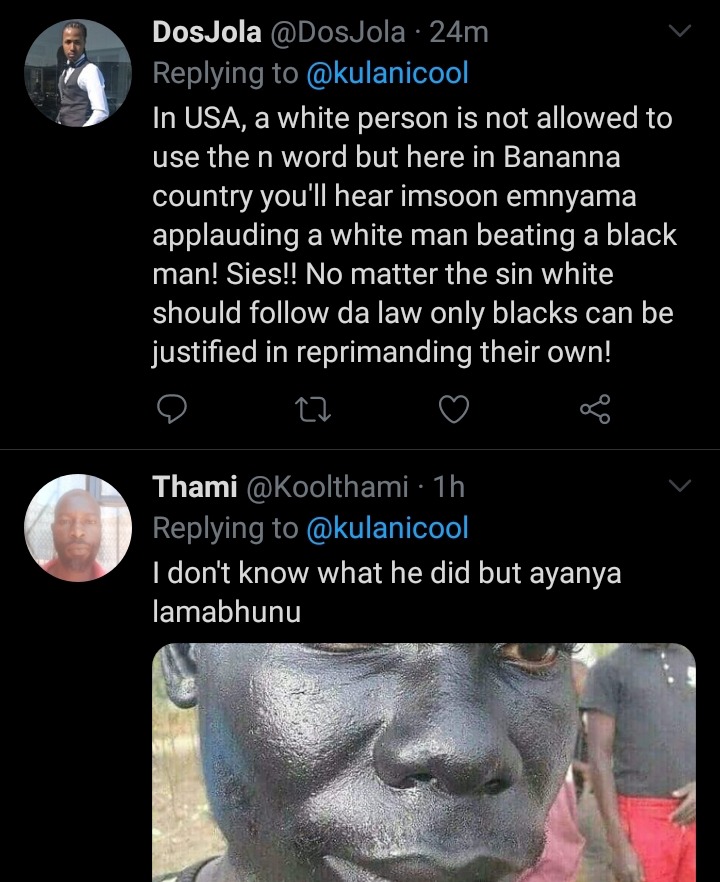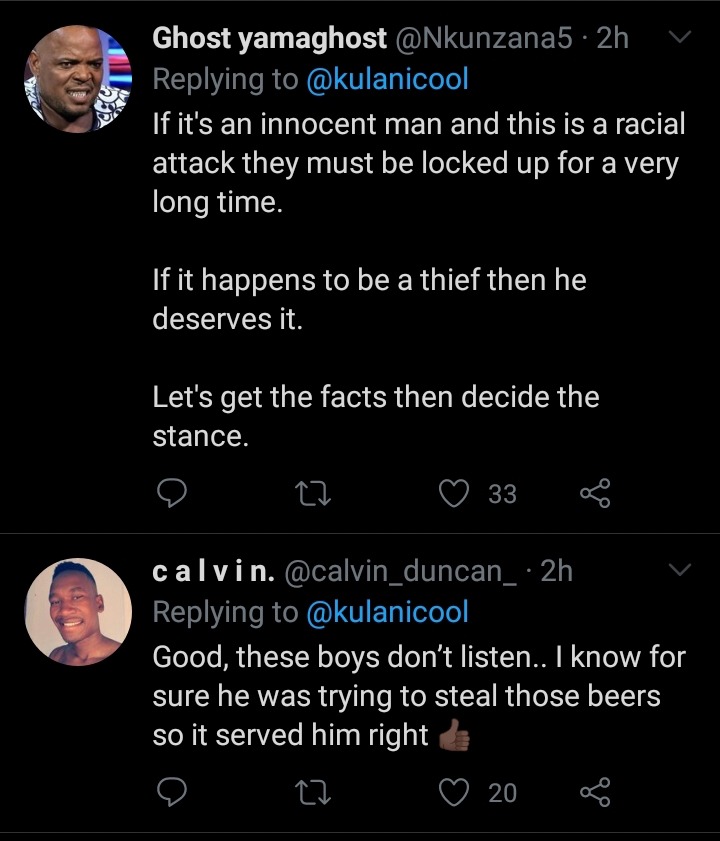 Screenshot cred: Twitter
This video caused a stir on twitter, people wanted more details of what pushed these two guys to get this furious. A lot of people were applauding these two man for doing the Lord's work because according to them this man might have done something to trigger them. However many people were arguing in the comment section when people said that he probably deserved those people because it's possible he might have done something.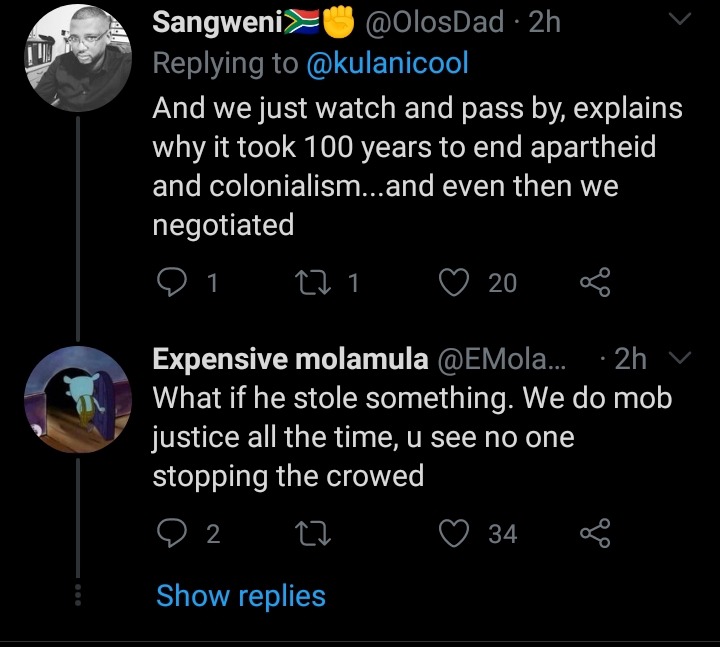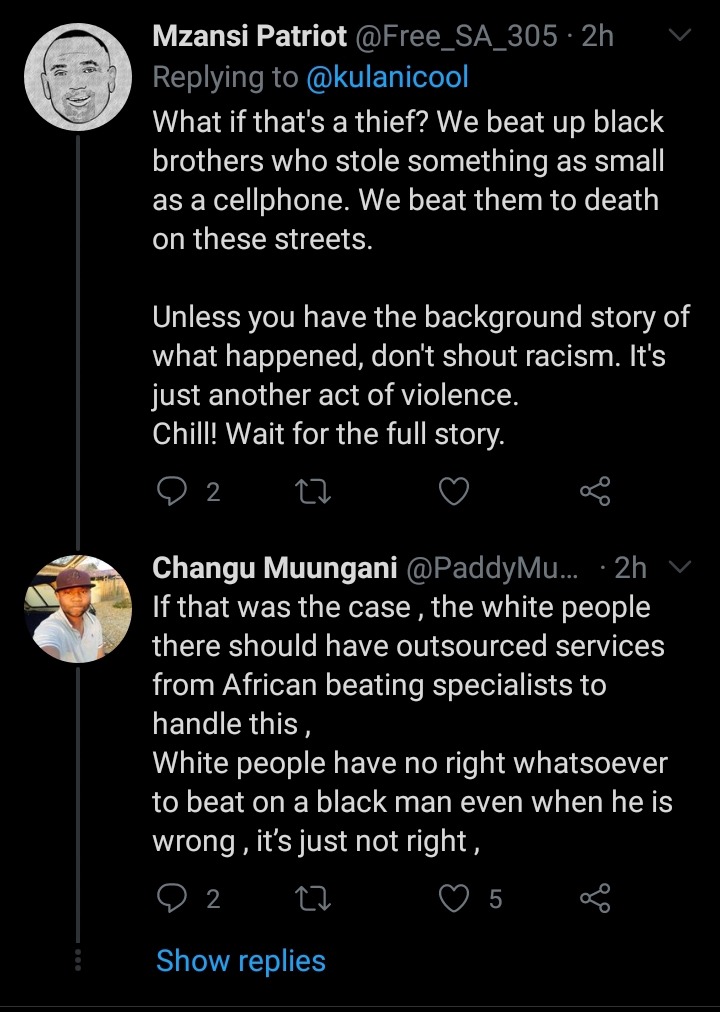 Screenshot cred: Twitter
It's very offending to see that black people are associated with crime and evil acts. If somewhere someone committed a crime it is immediately assumed that it was a black person. In the comments section the guy said that these white men had no right to beat up this person no matter what he did because it's just so wrong and disturbing. If they had a problem they should have reported it somewhere instead of just jumping at him like that.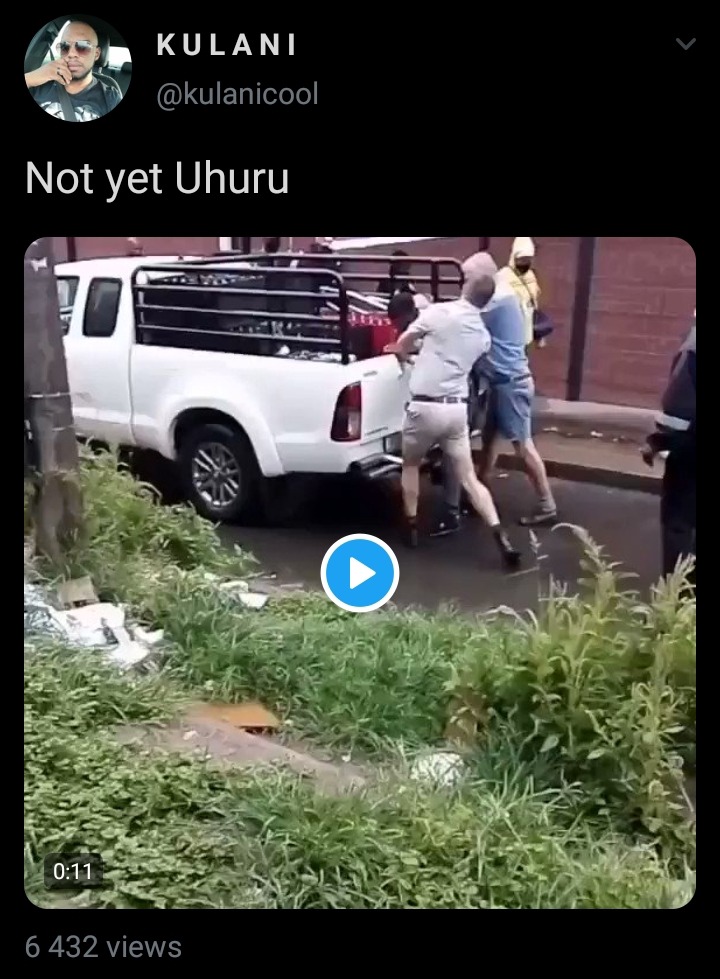 Screenshot cred: Twitter
Content created and supplied by: Perse05 (via Opera News )