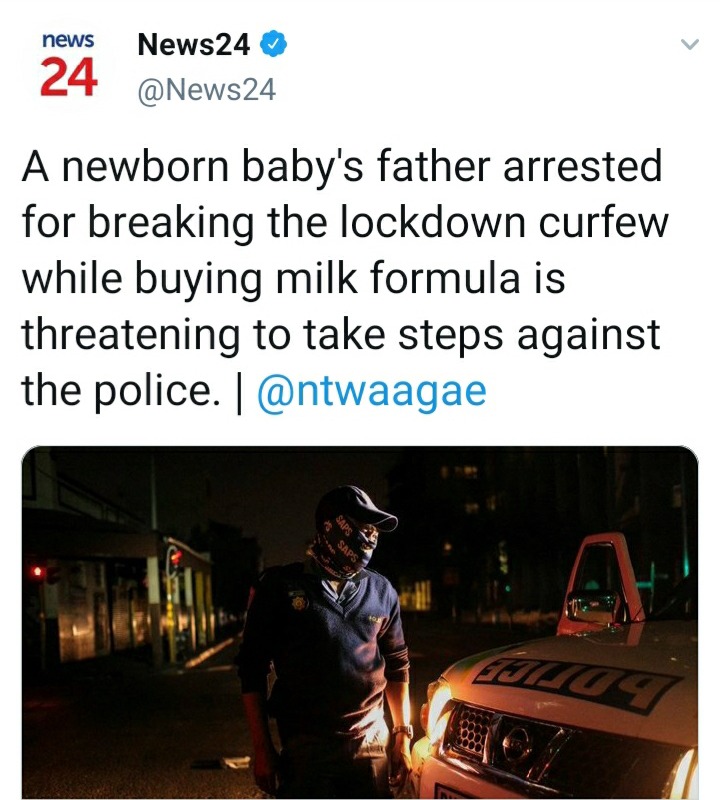 A new born baby daddy was apprehended after being outside after the curfew, he is planning on suing the police because his baby is two days old and he had gone to the pharmacy to buy baby formula.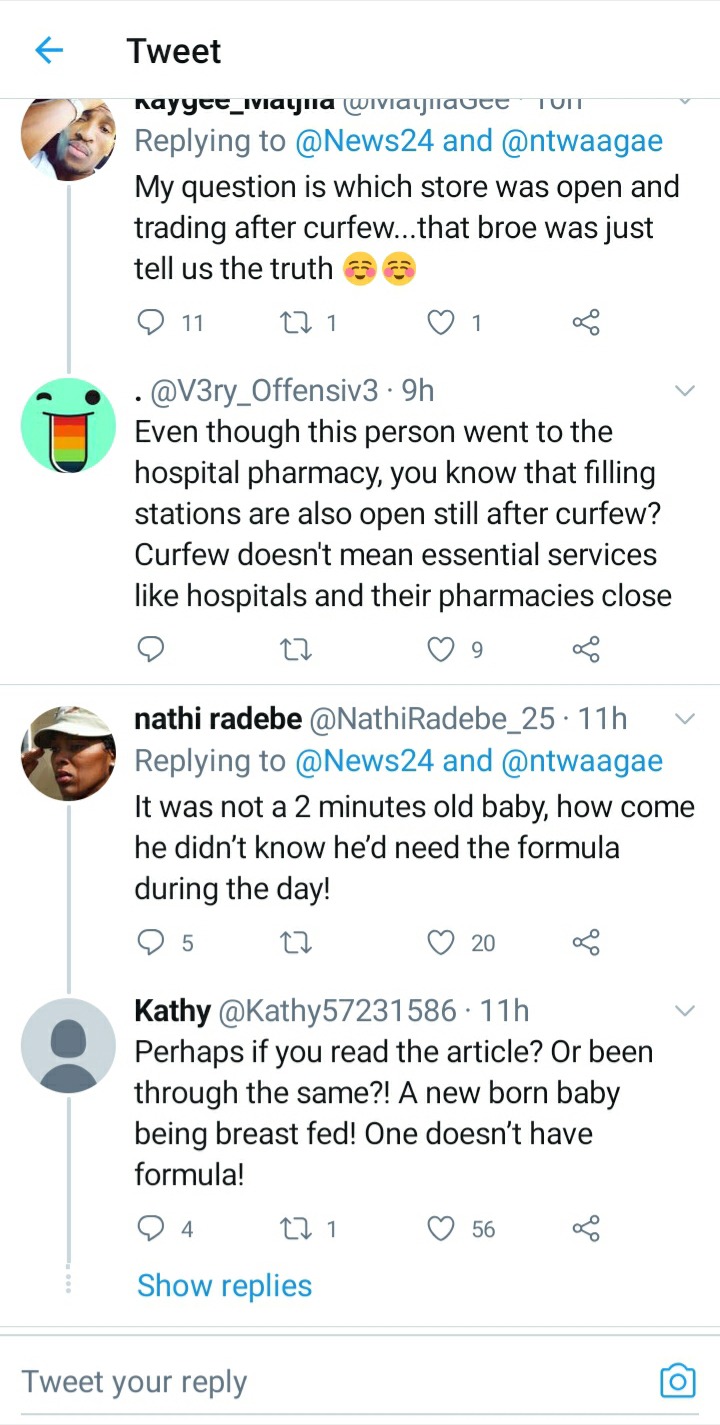 Supposedly the police called the wife to come and fetch the baby formula, the wife was forced to walk with two kids plus the new-born to fetch the formula. The police did not even consider the fact that he had evidence, their main concern was the curfew.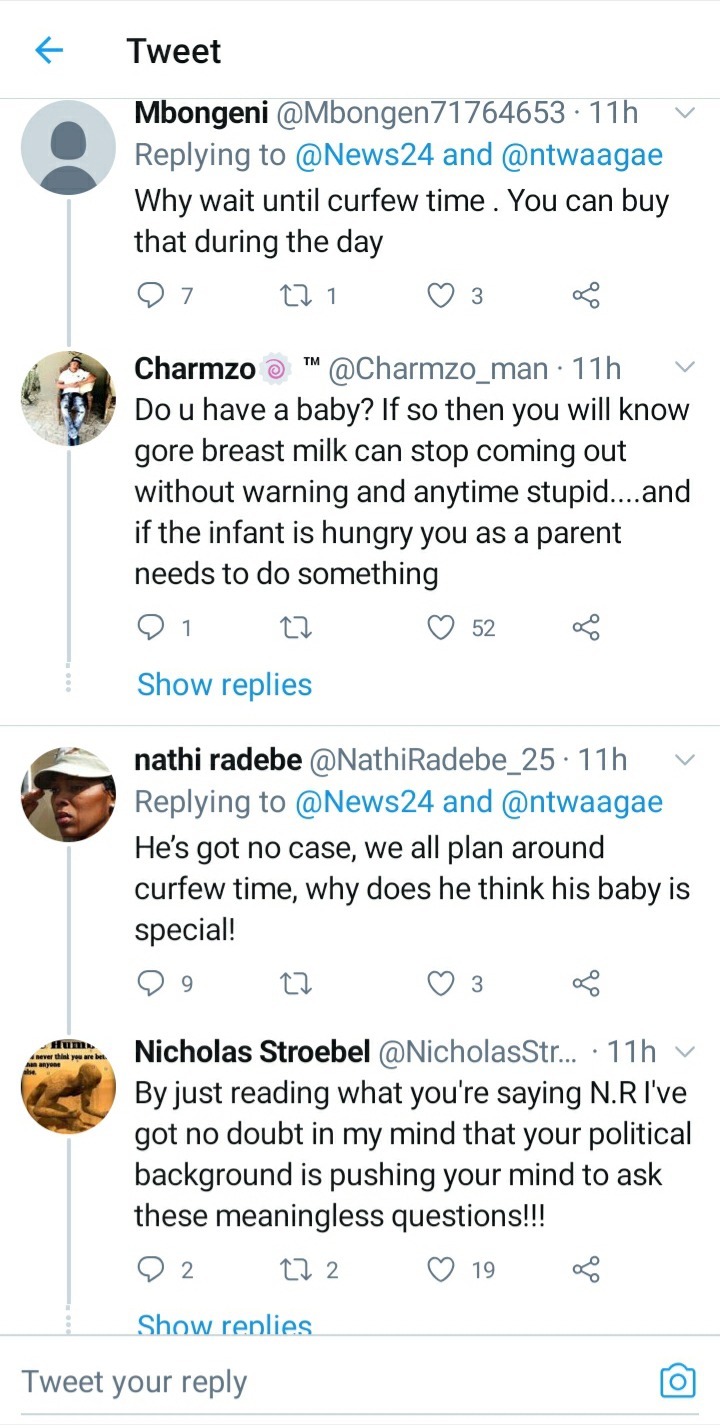 The police should have at least considered the fact that the man had proof and he was outside because of an essential, baby formula is an immediate need… It happens that women run out of milk when its still their first days and no one will be expecting it.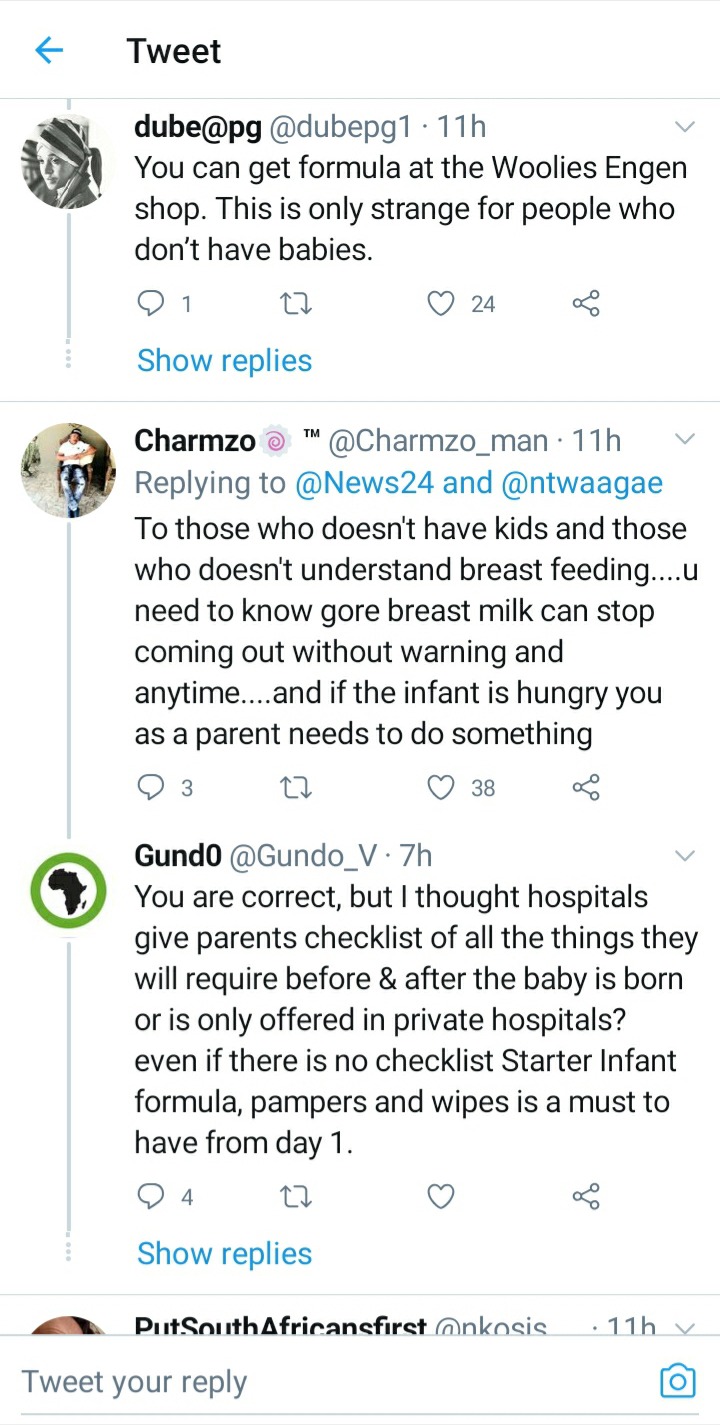 Now the woman had to be strained and walk with kids at night just because of curfew… Although there are some people on Twitter who believe that this man was out for his own reason, he had proof and if they assume alcohol clubs are closed…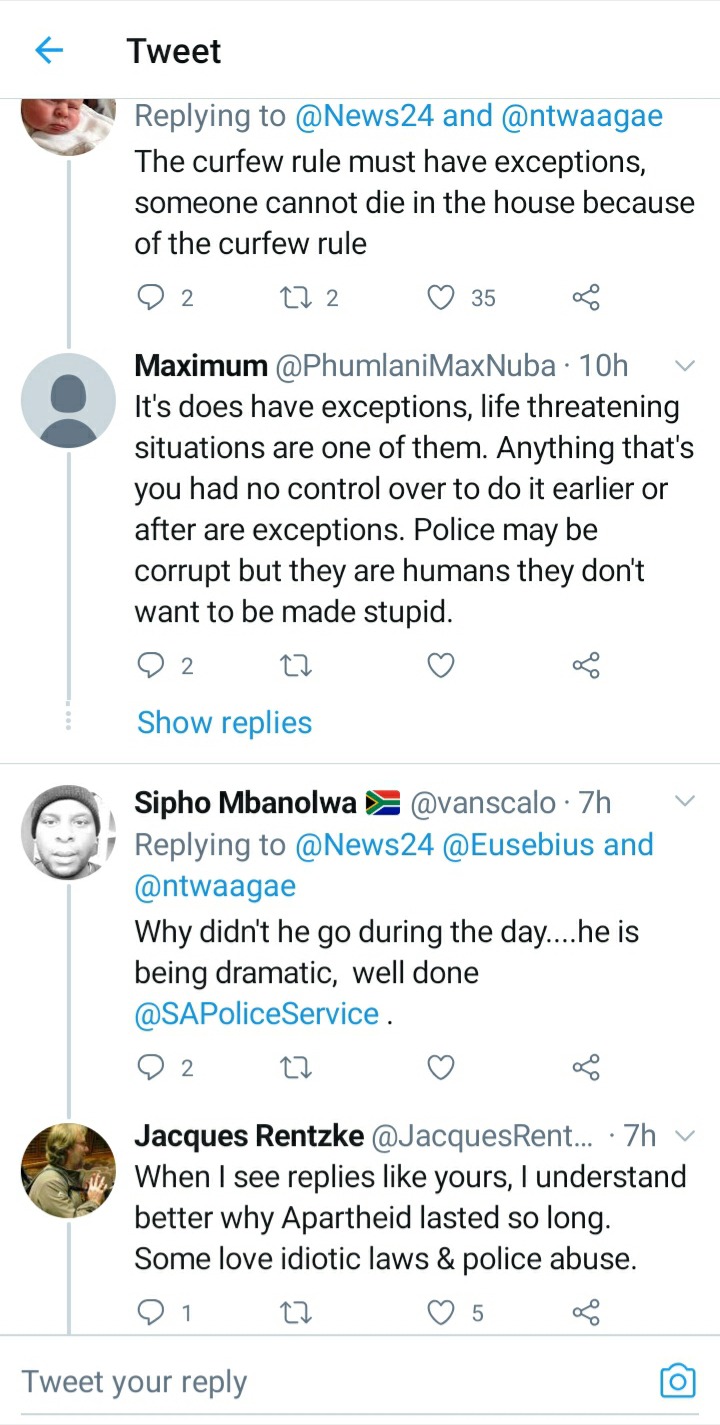 Source: Twitter News24
https://twitter.com/News24/status/1349287475974430722?s=19
Content created and supplied by: AndileAnele (via Opera News )