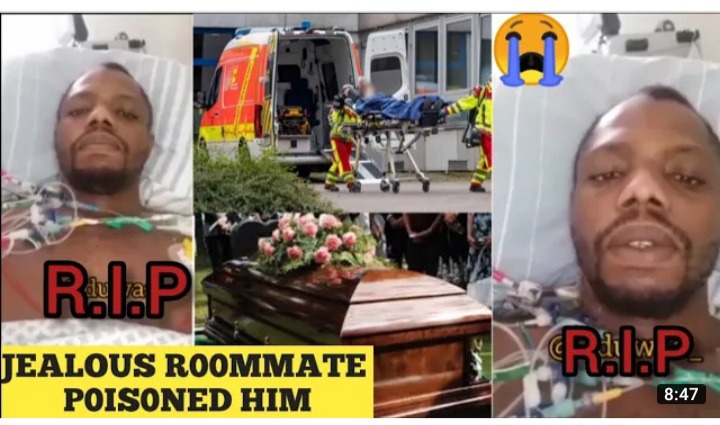 A man shared a video. Before his passing about how his roommate poisoned him all because he was jealous that he had been offered a good position at work!
The Nigerian men moved to Germany in search of greener pastures. They got there and the deceased decided to enroll in college. But the other on was lookong for get rich quick schemes.
They shared a room since they couldn't afford to rent separately. But after being in Germany for over 5 syears the Deceased was offered a good position, that promised to pay well.
But that day the roommate upon hearing the news and him mentioning the possibility of moving closer to work. He decided to cook. And dished up for himself.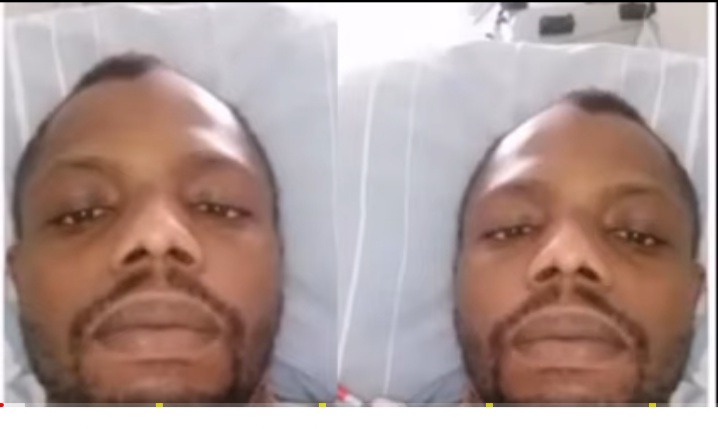 Then later the deceased dished up, but within minutes he started experiencing excruciating pain on his tummy and he was rushed to hospital.
It was discovered that it was food poisoning. And he knew exactly who poisoned him. He made a video, and explaining that daily his stomach is growing!
He unfortunately succumbed to the pain and passed on.
Content created and supplied by: Whisky. (via Opera News )