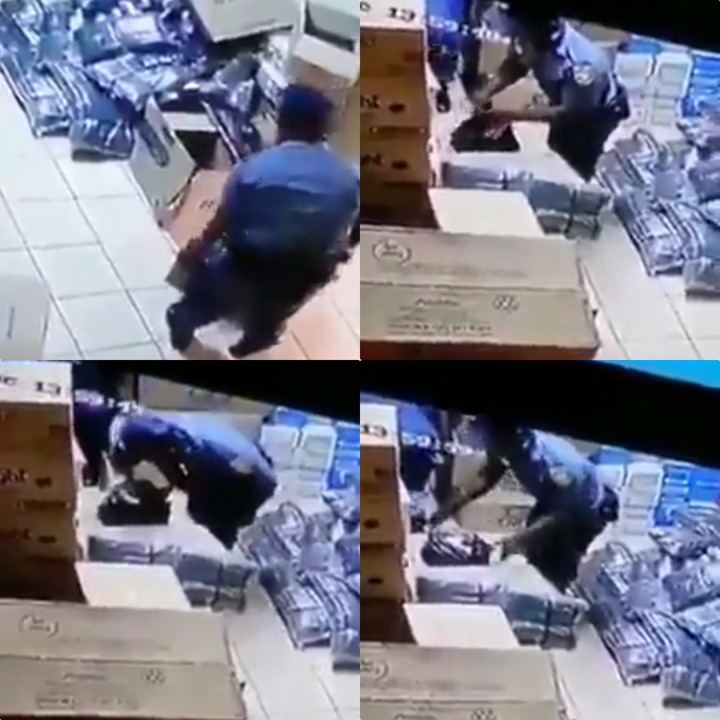 The video footage shows is an incident of police corruption life where police officers were in a Pakistan national shop and went back to the store room and stole the money that belong to the shop, if I'm not mistaken this incident was reported by the shop owners, but died down as it wasn't getting a lot of media attention.
But now the video has surfaced showing the police officers in action, it is enough proof on its own to incriminate the police officers and have them arrested for defeating the ends of Justice, this has caused a stir on social media with many people saying that they have known for a long time that police are corrupt and still nothing is being done, they took advantage of the restrictions to terrorize Ordinary citizens.
It is unclear if the police were finally arrested but it is highly unlikely because they might have forced the shop owner to hand over the video recording that incriminated them, who knows to what end they went in order to cover this up, the video shows the police officers taking the Indian nationals money and stashing it inside their pants and socks so that they can deny ever having taken it.
https://twitter.com/BOSBEER2006/status/1358090739830423556?s=09
Content created and supplied by: Heist.money (via Opera News )