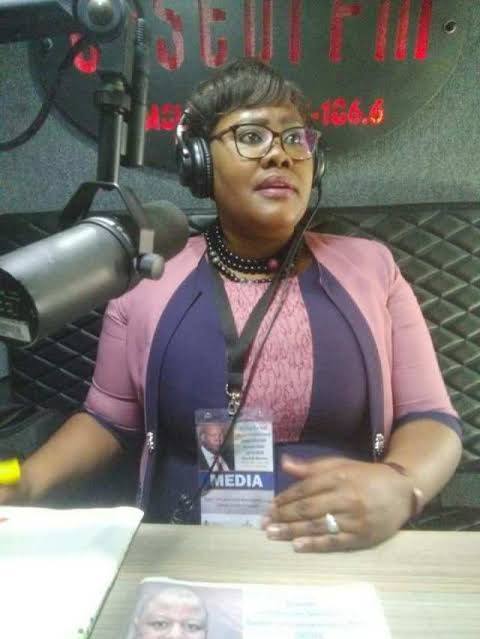 Lesedi FM's radio DJ known as Dimakatso Ratselane is battling for survival in hospital. This comes after she was stabbed multiple times, about 49 times allegedly by her own husband.
She was found with blood all over her by nearby community members and friends in Mangaung. The Police have now launched a man-hunt for her husband and believe he will be apprehended soon.
Phil Mphela has tweeted the following.
"LESEDI FM 's host Dimakatso Ratselane has been stabbed & is in a critical condition. The radio host was reportedly stabbed multiple times. Her husband, who is now a suspect, is still at large, according to recent reports."
This is a sad yet one of the most common gender based violence cases the country experiences.
A statement was issued by the SABC and reads as follows:
"The South African Broadcasting Corporation (SABC) is saddened by the Gender-Based Violence (GBV) incident concerning one of its female news employee based in the Free State. The SABC wishes to express outrage and condemns the incident with the contempt it deserves."
Source: https://www.news24.com/amp/news24/southafrica/news/lesedi-fm-radio-personality-dimakatso-ratselane-stabbed-multiple-times-cops-launch-hunt-for-husband-20210212
Content created and supplied by: MysteriousWorld (via Opera News )