There is this believe amongst rural people to associate Baboons and night owl with witchcraft. In deep rural areas, if a baboon is seen entering a certain people house, They quick to conclude that the baboon belongs to that person. A baboon was attacked after being spotted leaving a house of a person who is known to perform witchcraft.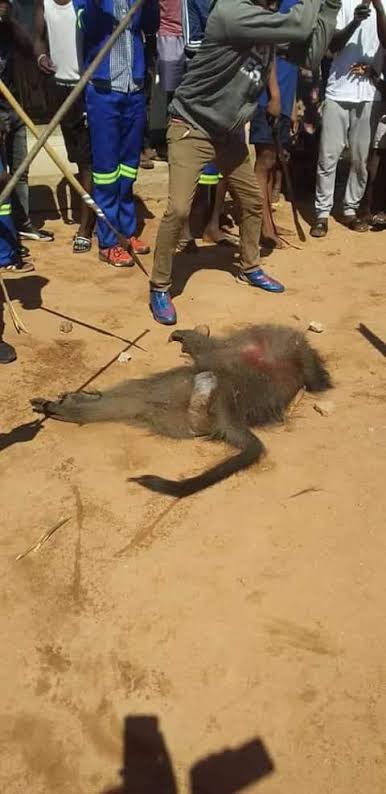 The incident happened in a small village in Vendaa. The baboon walk outside the house, it was running on the way to the mountain. Unfortunately people were sitting at the liquor shop. Once they see it, they stopped it and started to attack it.
The baboon used to sit in the road, and the following a day, an Accident would happen in the same place. People attacked saying that it is the one causing accident on the road. The baboon was assaulted with stones and stick until it's last breath. People in the village felt relieved after killing. The witch whom was suspected to be the owner of the baboon got sick and rushed to the hospital.
Content created and supplied by: Latestnews24/7 (via Opera News )