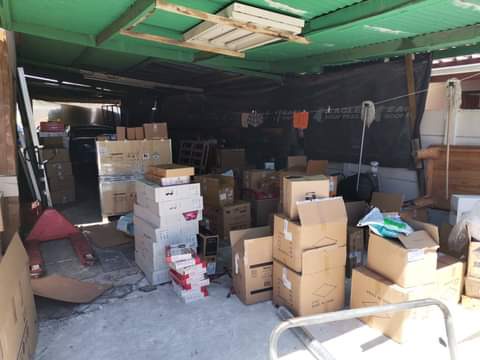 The members of the Western Cape flying Squad managed to recover stolen house appliances from different house addresses in Eerste Rivier.
According to the intelligence Bureau of SA Facebook post a truck which was carrying valuable items that are worth R2.5 million was hijacked in Bellville yesterday 22 February 2021, the suspects held the truck driver at gunpoint and took all the house appliances and fled the scene.
A case of of robbery was reported at the police station and an investigation to recover the goods began, members of the flying Squad managed to find the empty truck at Firgrove after they received information from anonymous sources about an abandoned truck that was in the area.
Further investigation on the matter led to the members of the flying Squad recovering the stolen house appliances which were supposed to be delivered to a shop in Eerste Rivier, however the appliances were found in houses in different addresses the suspects were also arrested.
The flying Squad members received help from the first suspects they arrested to locate the other stolen items from other house addresses, the suspects will soon be appearing in court to face charges for hijacking.
Source:https://www.facebook.com/684705394876318/posts/4305287546151400/
Content created and supplied by: TshiamoMbiza (via Opera News )