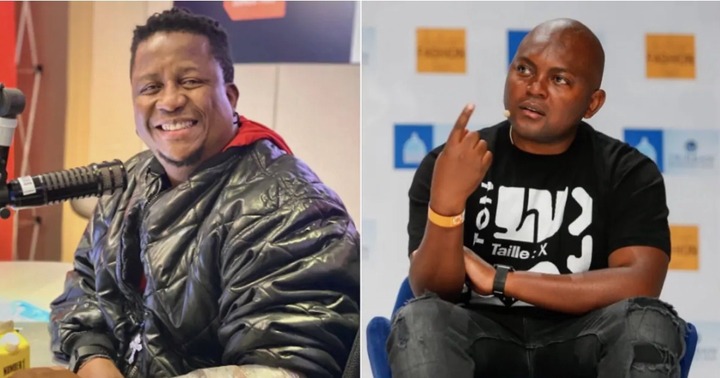 Most people reacted to the news that DJ Fresh and Euphonik's contracts were terminated on the timeline. They were differing opinions on the matter, some believe that this is a very unfair thing to do while some think it's the right thing to do.The DJ's had their last shows on '947' back in January after they were accused of sexual assault.
Some people would say only those who have been raped, or someone close to them have been raped will understand. If investigation was done and it proved beyond reasonable doubt that indeed rape occurred then dismissal is nothing, let them rot in jail. Someone's woman has been scared for life and this is tormenting at the highest grade. If they didn't rape her then that's what would be considered unfair therefore proper investigation must be done before taking action. Rape is equivalent to murder, the difference is that the victim lives with the memory for life and that might disturb her.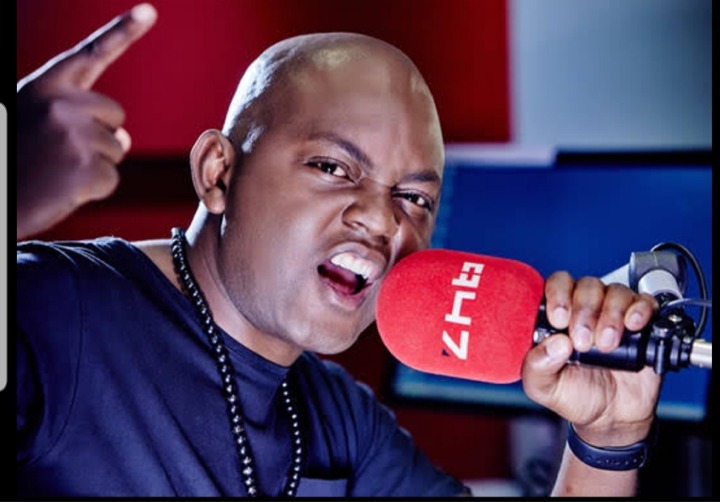 Some people who think this act is unfair believe that being a black men means you are on your own, i mean what happened to innocent till proven guilty? It's like there is no more guilty or innocent for men, accusations are enough to mark and destroy you even if the courts find you innocent.
These are still allegations and nobody has been found guilty of anything, this is not a good way of fighting GBV. Men or women, nobody should be special before the law, this kind of behaviour is dividing the society and it has a potential of making things worse.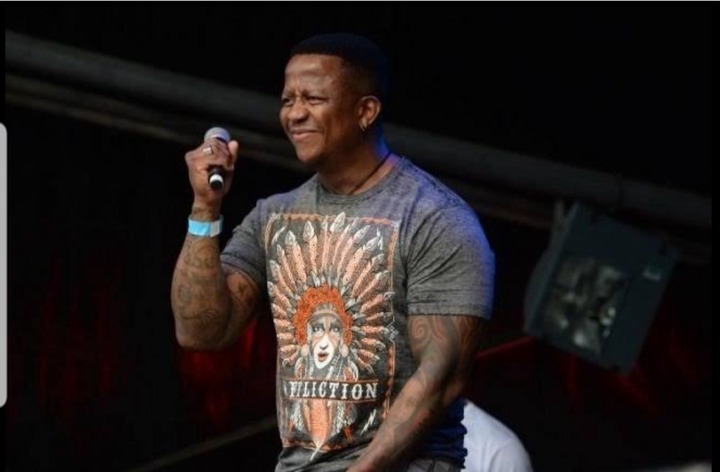 These guys are not proven guilty yet, why do they terminate their contract? This is an unfair practice to these men, where was this person who accused them of raping her or them 10 years back? We all know that South African constitution favours women even when they are wrong, while the same gender is busy throwing innocent children in the sewerages, pit toilets and rubbish dumping site etc.
So this means someone can just lie and say you raped her long time ago, so that police wont be able to do tests then you end up in prison for something you didn't do. The agenda of western media has worked on Euphonic, they exactly want you not to trust your own people, two years back it was blk is trash now it is him saying opposite. Most people are hypnotized by media, it controls your mind you take in anything easily, and you do not analyse both sides of the story.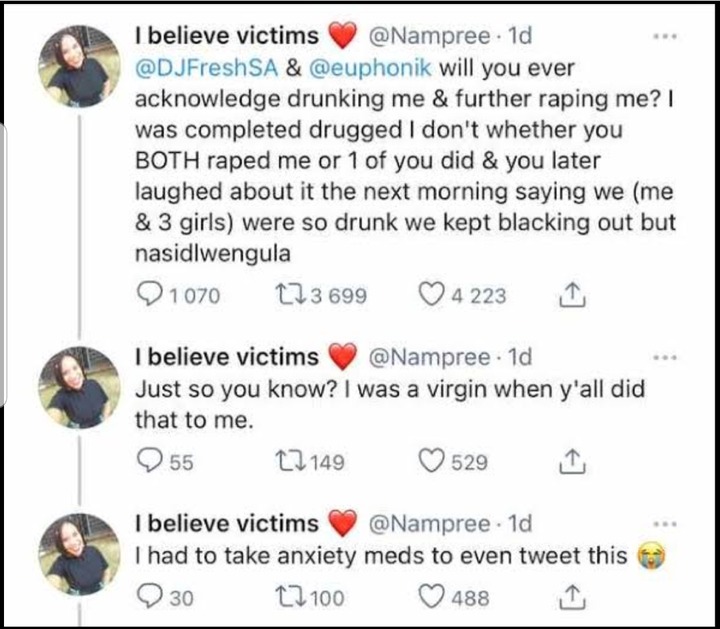 https://briefly.co.za/94861-sacked-mzansi-reacts-dj-fresh-euphonik-getting-fired.html
Content created and supplied by: Thee_Hub (via Opera News )