Constitutional Court Declares RICA Surveillance Unlawful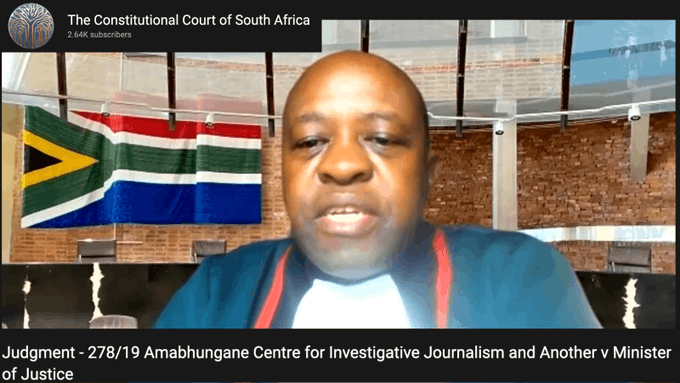 AmaBhungane Centre for Investigative Journalism has won a significant battle against spying abuse in the case between them, Minister of Justice and another third party. The media group was challenging the constitutionality of Rica surveillance provisions.
In Judgement number 278/19, the Constitutional Court has now ruled in the favour of the media group as it declared Rica surveillance provisions unconstitutional and bulk surveillance unlawful. The Court found that RICA is unconstitutional to the extent that it: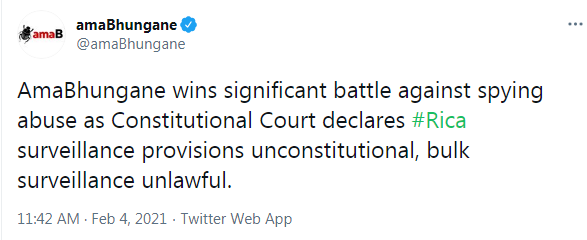 RICA fails to provide for post-surveillance notification. The apex court also declared that RICA fails to provide mechanisms to enable sufficient independence of designated judges. The court added that RICA lacks sufficient safeguards to address the fact that interception directions are sought and obtained without prior notice to the subject of surveillance.
Further, the court declared that RICA fails to prescribe adequate procedures to ensure that data obtained through surveillance is managed lawfully and not used or interfered with unlawfully.
In addition, RICA fails to provide for additional safeguard to protect confidentiality of communications between lawyer and client and between journalist and their sources. In view of this, bulk surveillance is declared unlawful and invalid as there is no law that authorises it.
Content created and supplied by: Daily-Godly (via Opera News )