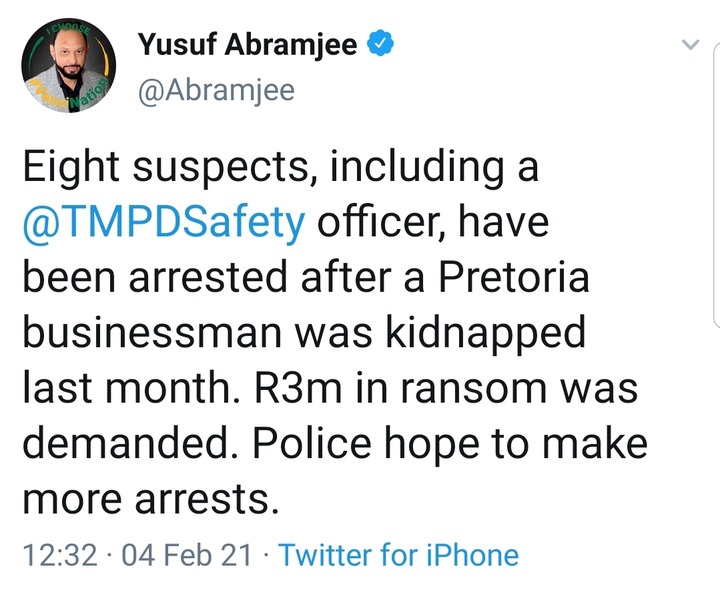 It was reported that eight perpetrators, including a TMPD Safety officer, have been apprehended after a Pretoria businessman was kidnapped last month. R3m in ransom was demanded, Police hope to make more arrests.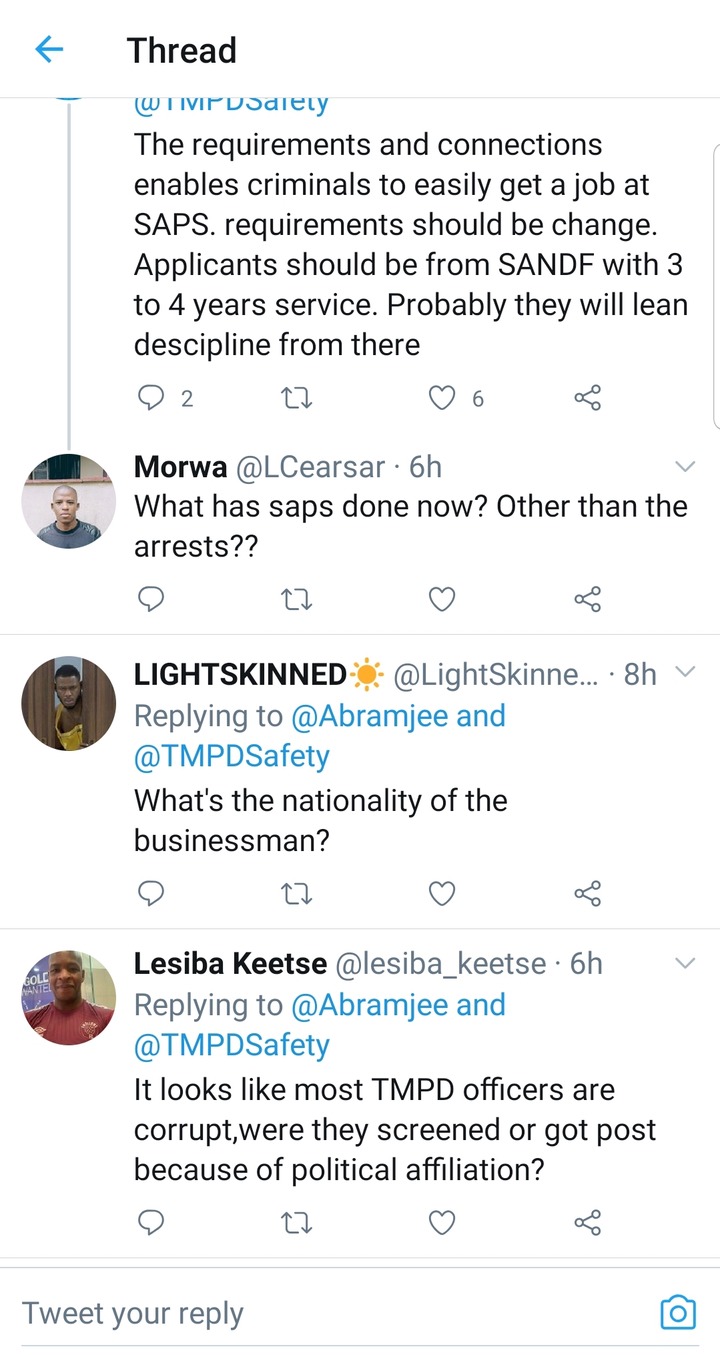 It was stated that two perpetrators were apprehended in Pretoria North, Two other perpetrators were apprehended in Sunnyside, Three perpetrators were apprehended in Moaka near Winterveld and one perpetrator was apprehended in Laudium.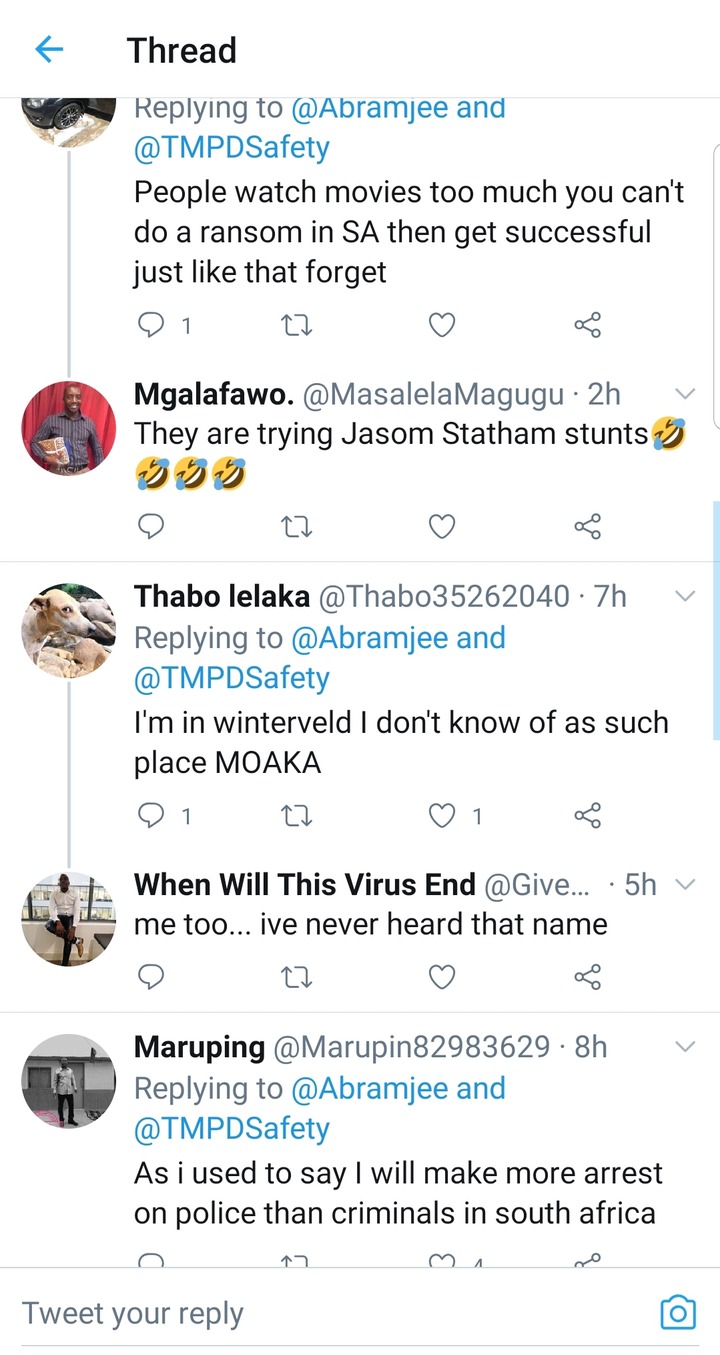 It was also mentioned that five of these perpetrators South African nationals, two are from Pakistan and the last one is from India. There are more suspects on the run which have been identified including another Tshwane police officer.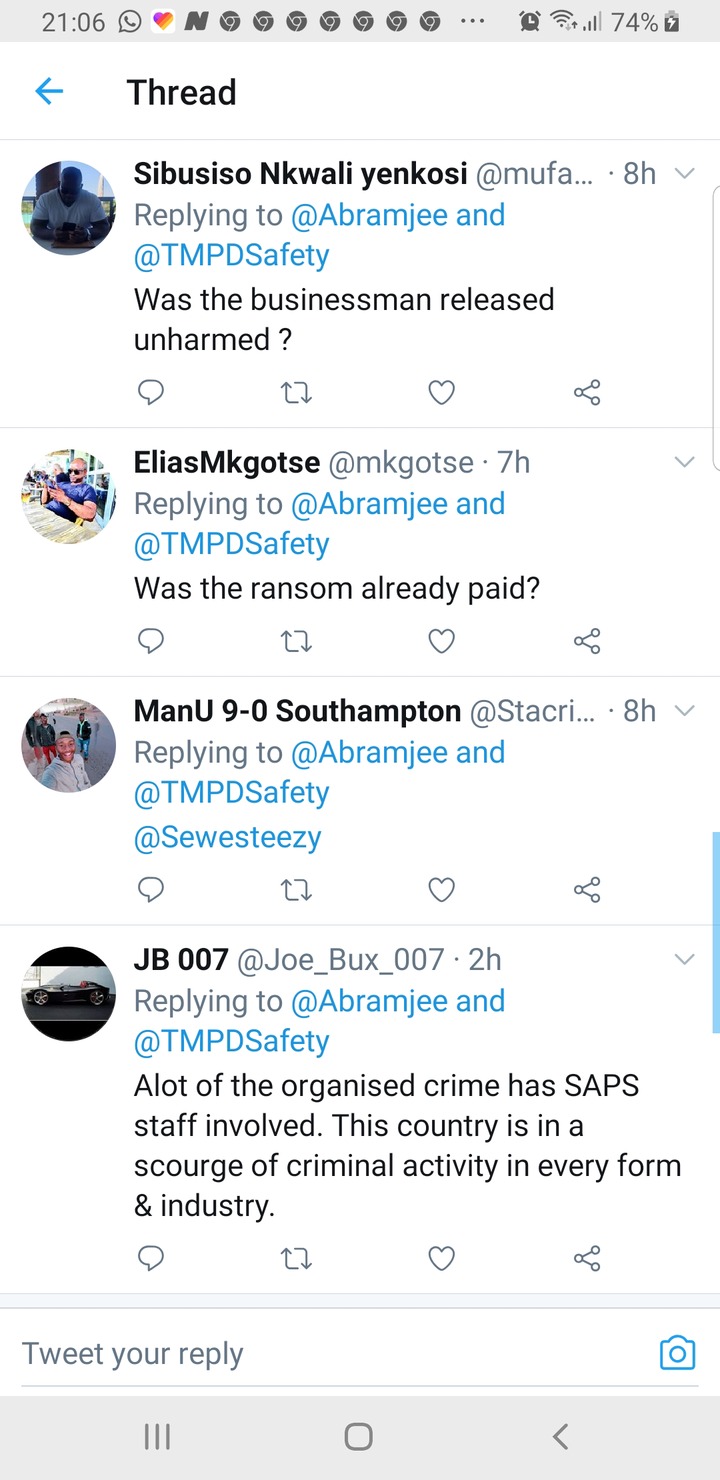 People on Twitter are curious about the businessman, his nationality, if he was left unharmed and that did he pay the R3 million ransom. People are also saying that it's no longer a surprise that some of our law enforcement officials are part of most of the crimes which are committed in the country, now who do we run to if law enforcers kidnap for money.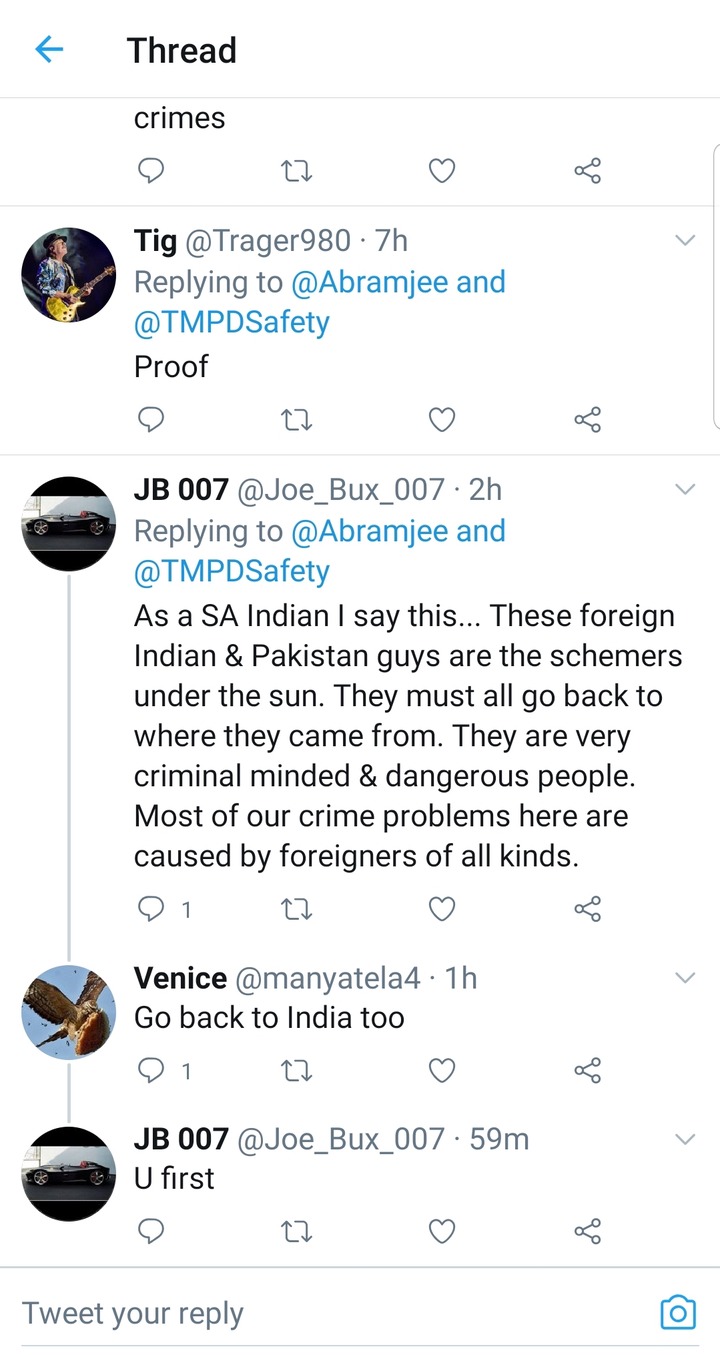 Source: Twitter Abramjee
Content created and supplied by: News.world (via Opera News )