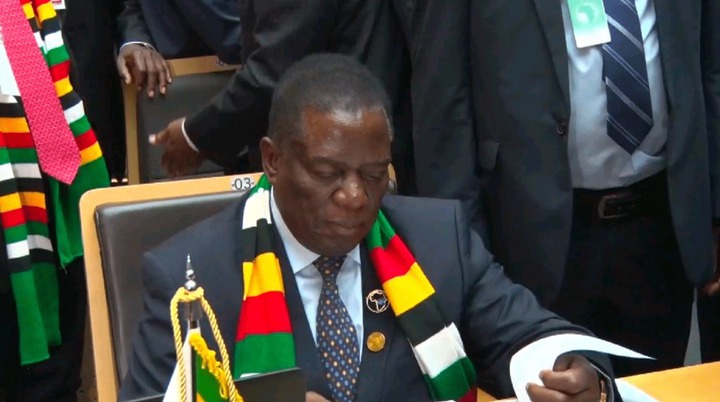 The security of Zimbabwean president Emerson Mnangagwa seems to be fragile as it was once again left exposed.
Various cases of robberies have been reported at the first family and the cases have been reported at an alarming rate.
In the latest incident, the police in Kwekwe last Wednesday arrested three of a four-member daring gang which was on the "wanted list" for stealing a laptop.
The laptop belonged to the President Emmerson Mnangagwa and it contained a speech which he was supposed to make on an address. The laptop got stolen from a car which was being driven by one of his security aides.
Details which led to the security losing the laptop have not yet been made available to the media. The announcement of the arrest was shared on social media platforms and what many are certain of is that the suspects are in for some serious torture.
Police and state security agents in Zimbabwe are known for being abusive and suspects and political opponents get the treatment the most undesirable treatments.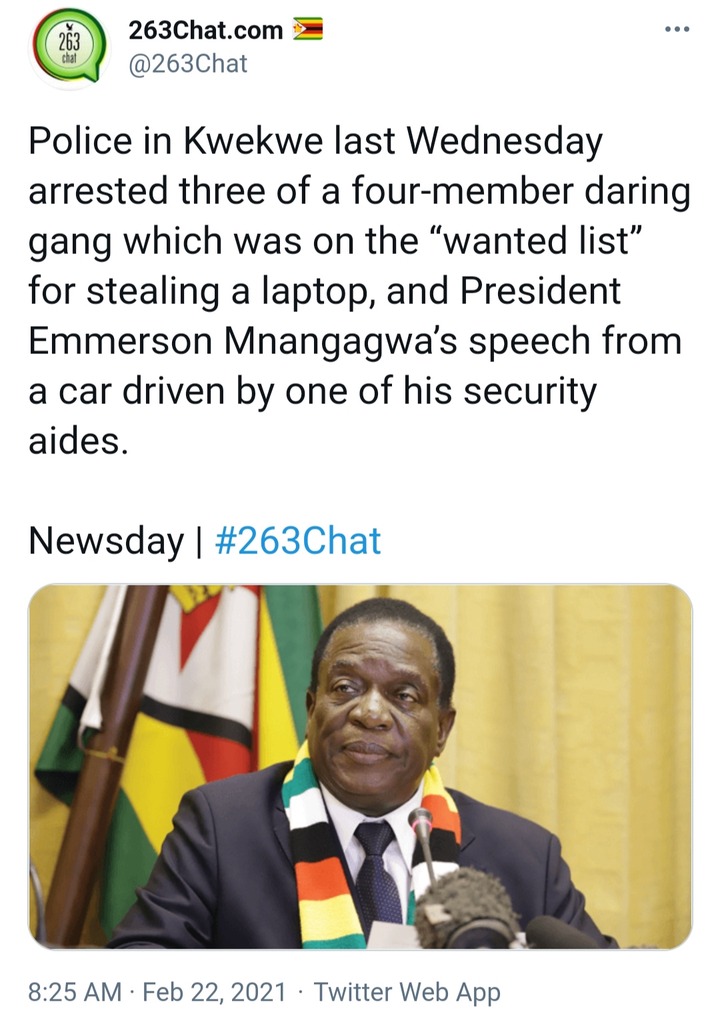 During the reign of the late president Robert Mugabe, it was rare to hear of his security detail getting breached like what has been the case in Zimbabwe of late.
Eyebrows are being raised at the state of the president's own personal security as there seems to be a great need for an improvement.
Many people might be targeting him and it seems like they can easily attack him since he has a lot of foes.
Other users on social media have gone on a tirade mocking the president on what type of speech that was and what was contained in that speech that makes it much of a target for robbers.
Mnangagwa is known for being so poor at his speeches which are said to lack life and inspiration.
Zimbabweans where used to orator like speeches from the late former president which kept them at their feet and rolling in laughter whenever the president addresses. Nowadays tables have turned and the current president offers extremely dull speeches.
Others have stated that the suspects could be an impoverished citizen who was seeking for a means of survival and decided to rob from the guys who are running down the economy.
Mnangagwa's administration came in offering Zimbabweans a heaven on earth but four years down the line there is nothing tangible they have availed to the general masses.
Content created and supplied by: AfricanChannelNews (via Opera News )