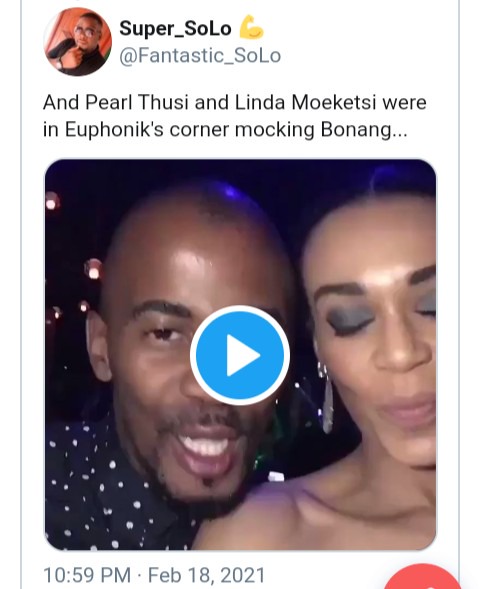 With people still disappointed that, DJ Euphonik and Fresh's case was thrown off because of the evidence not being concrete.
People were disappointed that, once again, the law fails the victim and the victim is left alone to lick their wounds, deal with the media's scrutiny.
Euphonik was then reminded of what he did to Bonang and the pictures began to circulate again, and people reminded him of how he continued to bully Bonang on social media.
Now Pearl Thusi's old video was then brought up where she was defending Euphonik and ridiculing Bonang and calling her Hlanyos.
People are appalled by the video. One tweet said " the reason women never get anything done because they would fight each other than a common enemy. Instead of burying Euphonik, they are coming for Pearl Thusi", he took Pearl Thusi's side.
Truth is ,it's sad how women would rather go a blind eye than defend each other, they rather defend men and call women all sorts of names.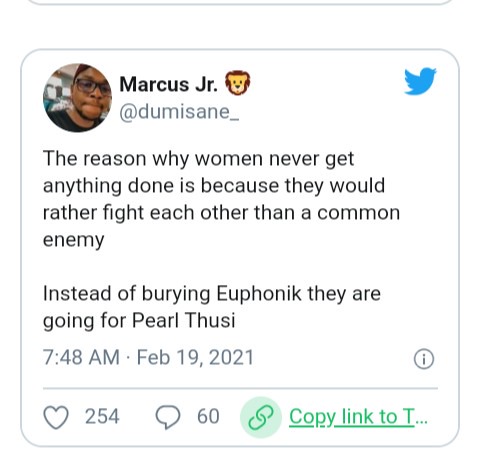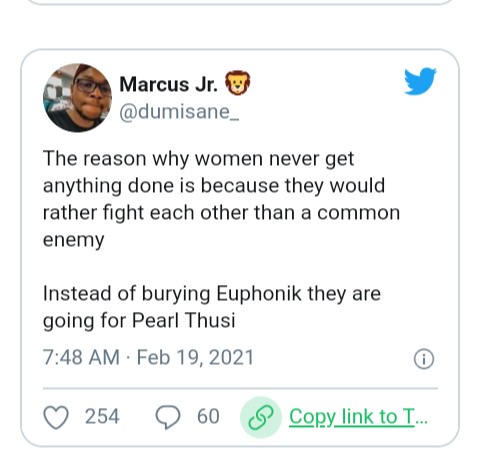 Content created and supplied by: Pamart92 (via Opera News )