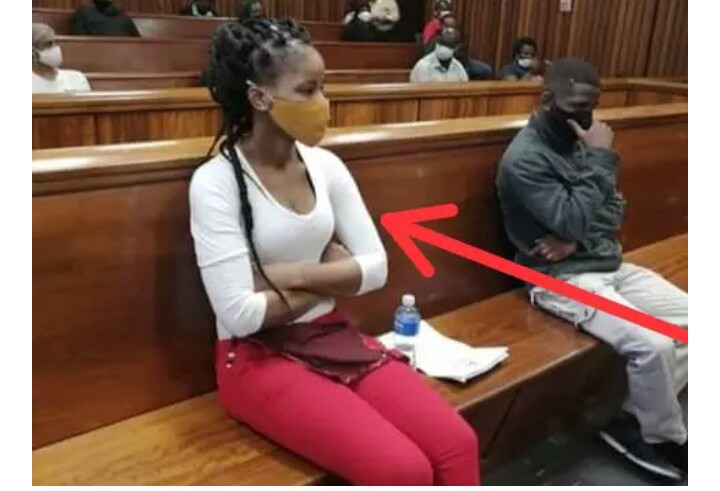 South Africa seems to be witnessing a sharp increase in crime especially since the turn of the century. Many factors has been blamed for this including but not limited to excessive intake of alcohol, use of hard drug, shared wickedness, inability control one's anger, lack of forgiving spirit etc.
However, the more bothering part is that most of this criminal act is not in anyway isolated to any gender, group, etcetera. People can be using their work as coverup to perpetrate this but thanks to our security men who will do whatever it takes to bring anyone no matter your position to book.
This came following the reactions of South African citizens after a former police female constable was finally sentenced to life imprisonment for killing her boyfriend back in 2017 over R3,000 dispute.
In line with reports shared then, she paid hired assassin to terminate the life of the partner in other not to be caught or easily deny if the matter escalates.
Be that as it may, a lot of comment has been flowing by Mzansi and one of them said "where are the feminist? They should fight for her. The reason why he said that has not been immediately established. Another one said, life sentence seems to be too soft considering her crime.
Do you think death sentence should be brought back?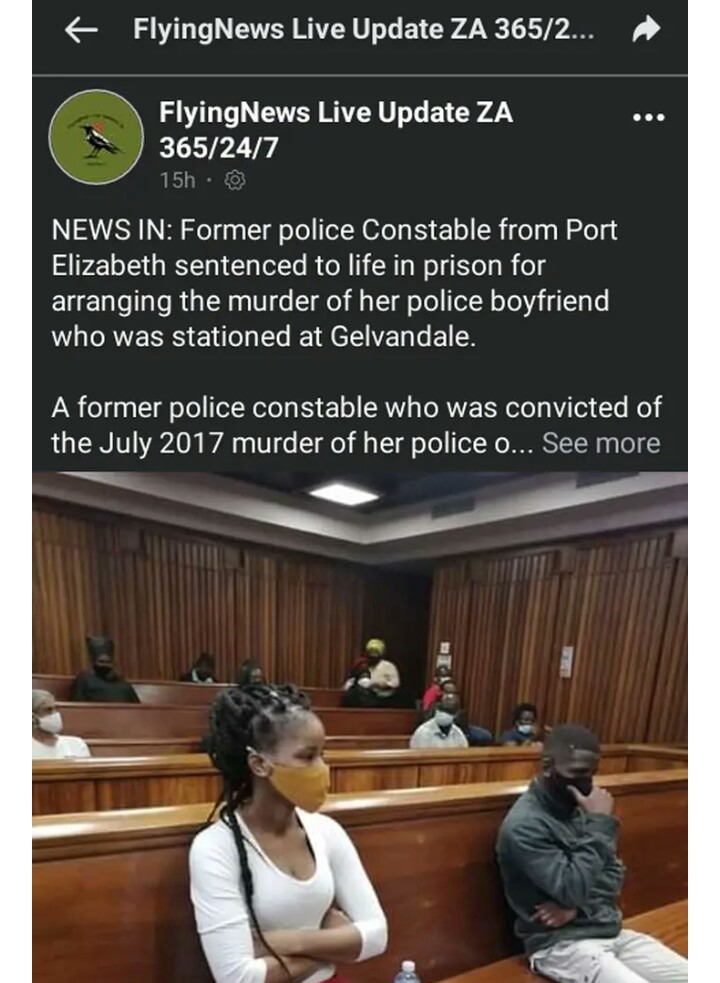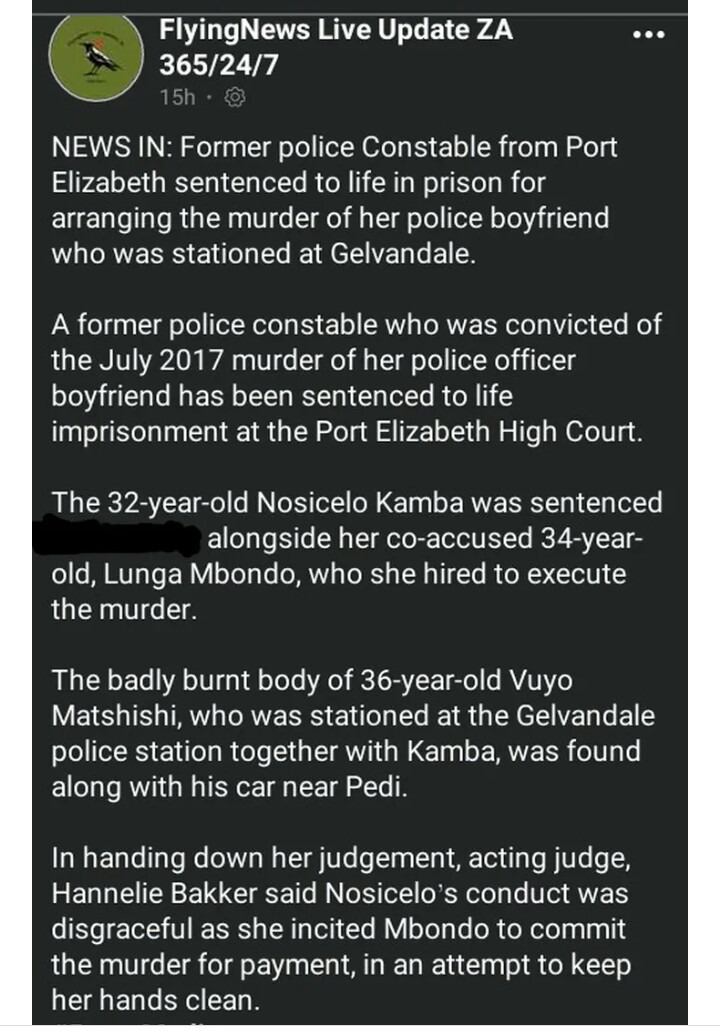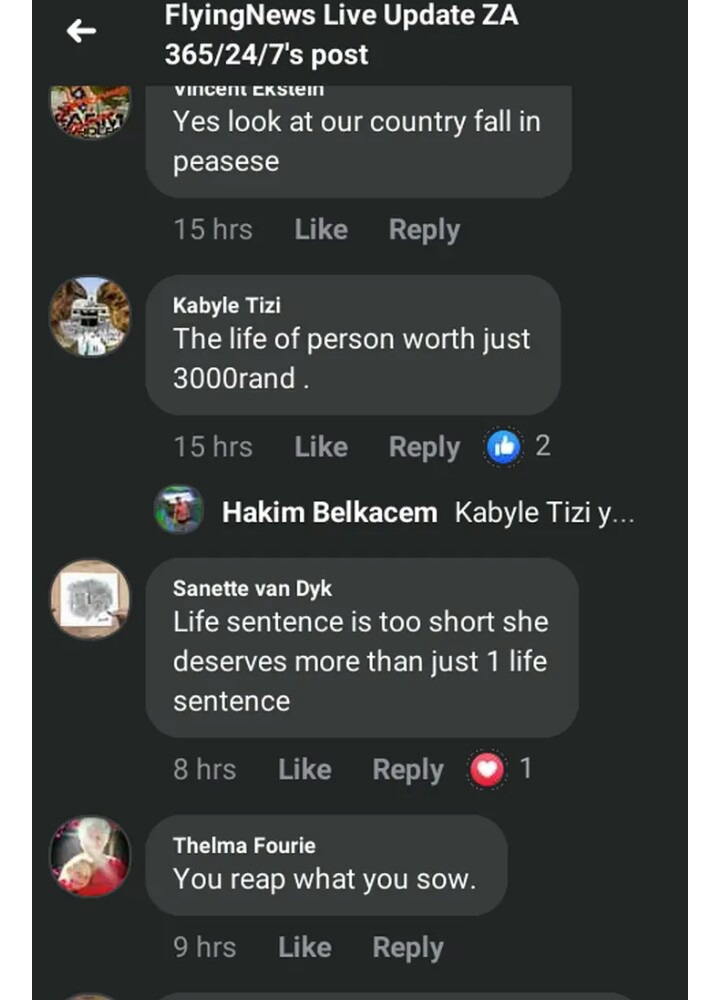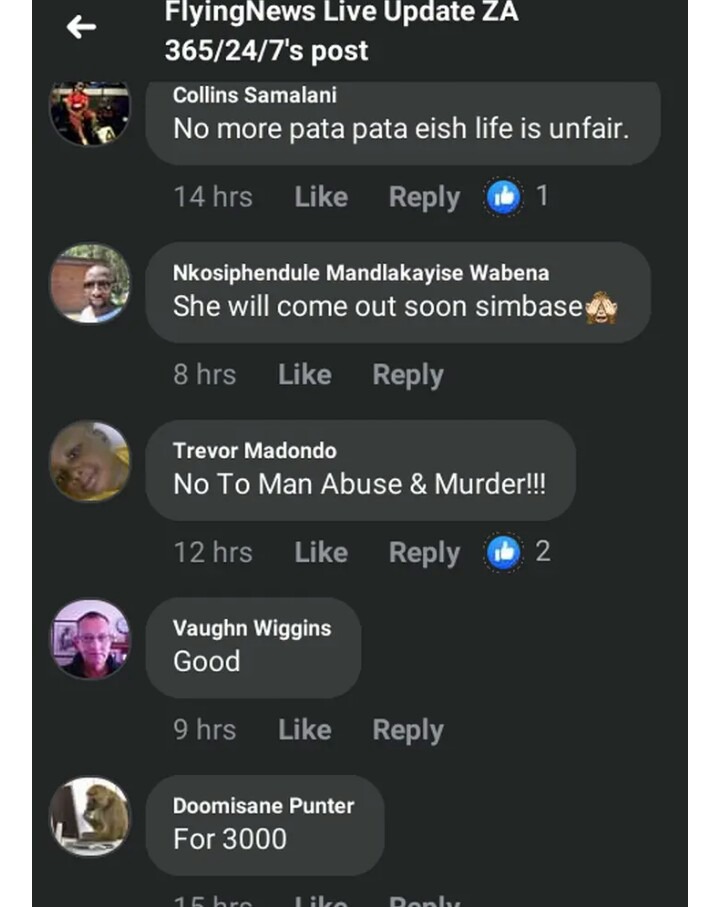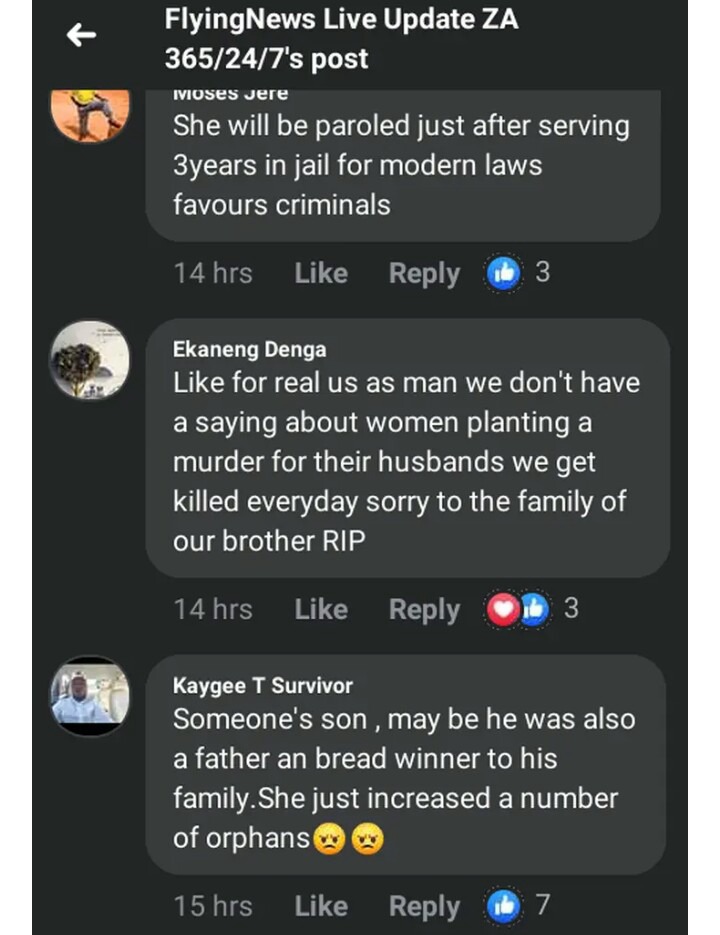 What's your take on this?
Feel free to share your views on the comment box.
Also don't forget to Like, Share and Follow for more update on Crime, Public Safety, Health, Education, Sports and the Breaking News across South Africa and beyond.
Source;Facebook.com
Content created and supplied by: [email protected] (via Opera News )