Shooting claims five since weekend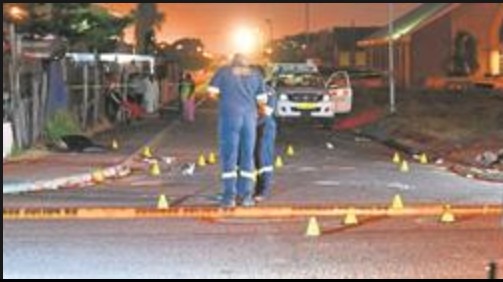 FRIDAY NIGHT: The murder scene in Uitsig where three people were shot dead and one wounded.
THE blood is flowing properly in Uitsig.
Another person was shot dead in cold blood in the area yesterday. The man, known only as Gummies, was shot dead near the Caltex filling station bridge in De la Rey Street.
He is reportedly from Freedom Farm and allegedly worked as a car guard at Builders Warehouse.
He was shot while on his way to work.
According to Captain FC van Wyk, a police spokesperson, is investigating a murder case. He says the incident happened around 6:45 p.m.
Van Wyk says: "People who were on their way to work came across the man's body and called the police."
That brings the total to five people who have been shot dead in View since the weekend.
Zane Roman (16), Ryan Avontuur (16) and Howard Granwille Thys (45) were shot dead and Senito Cupido (18) was injured in a drive-by shooting that took place this weekend in Eureka Estate, Uitsig.
Detectives from the anti-gang unit are currently investigating the killings. The first incident happened on Friday night around 21:00 at a house in Fabriek Street, Eureka Estate.
Brig. Police spokesperson Novela Potelwa confirmed that two 16-year-old boys had been shot dead and a 45-year-old man had been shot dead. An 18-year-old boy was also shot and taken to hospital.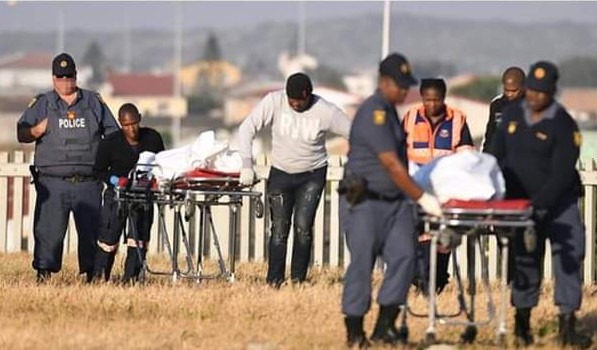 A white Volkswagen Golf allegedly stopped in front of the house in question in Fabriek Street and opened fire on the victims, who were sitting outside. The cops found 24 bullet casings at the scene.
Someone was also killed in a gang shooting in Connaught Road, Uitsig, on Friday morning.
Dawie van Wyk, member of the Ravensmead Community Policing Forum, says: "The police need to patrol more in the area.
"Many people think that the evening clock rule of 21:00 is safe, because everyone is in their house.
"The community saw who the shooters are, but fears for their lives. It is time for them to stand up against the gangs and take a stand. "
No one has yet been arrested for the murders.
Source: https://www.facebook.com/158819654142416/posts/3967999586557718/
Content created and supplied by: Moeletsi (via Opera News )