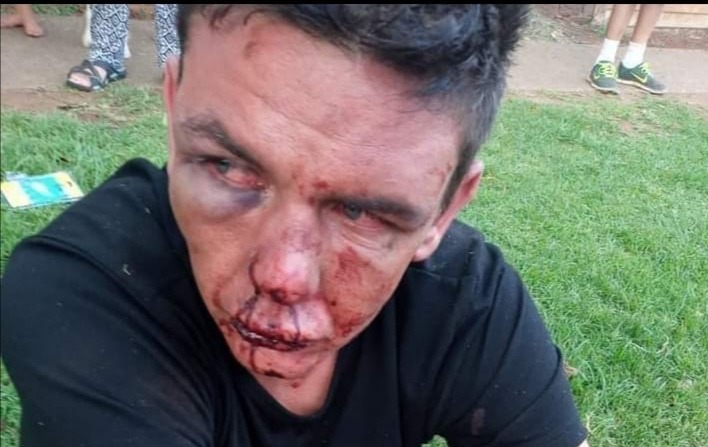 https://www.sauncut.co.za/watch-gauteng-community-moers-alleged-child-molester/
A video has gone viral of an alleged pedophile allegedly named Hugo van der Merwe, sitting on the pavement, with notable swollen eyes and blood covering he's face body, after getting beaten by angry Afrikaners.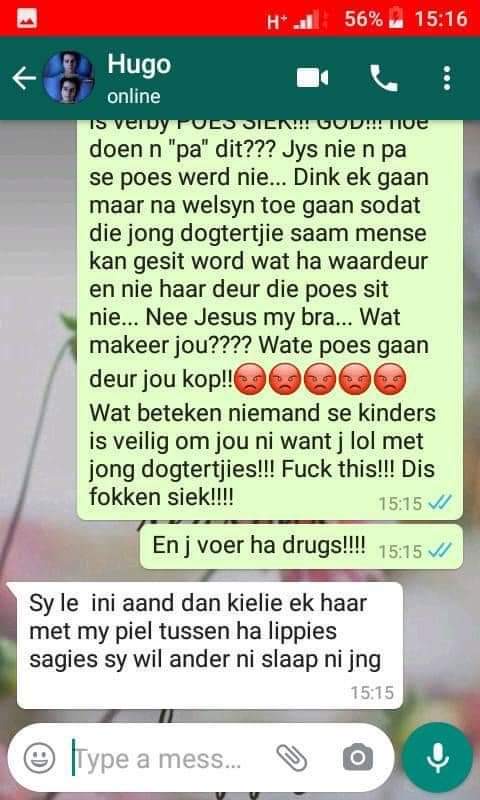 According to SA Uncut News, An Afrikaner man from Springs in Gauteng, South Africa underwent a massive assault from a furious Afrikaner neighborhood after Facebook posts indicated he molested his own daughter.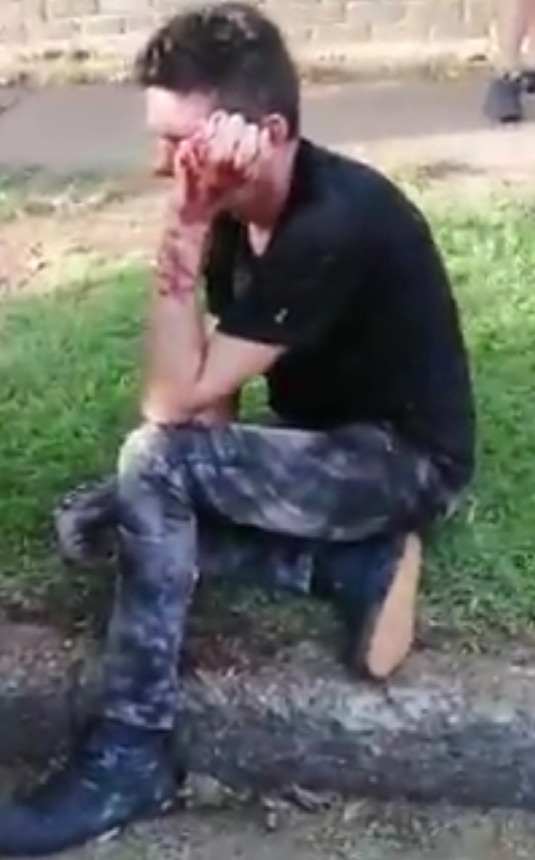 Images of a WhatsApp discussions with the Afrikaner man disclosed the sickening components of his disgusting dreams. A pedophile is a mentally unstable person that experiences a primary or exclusive sexual attraction to prepubescent children.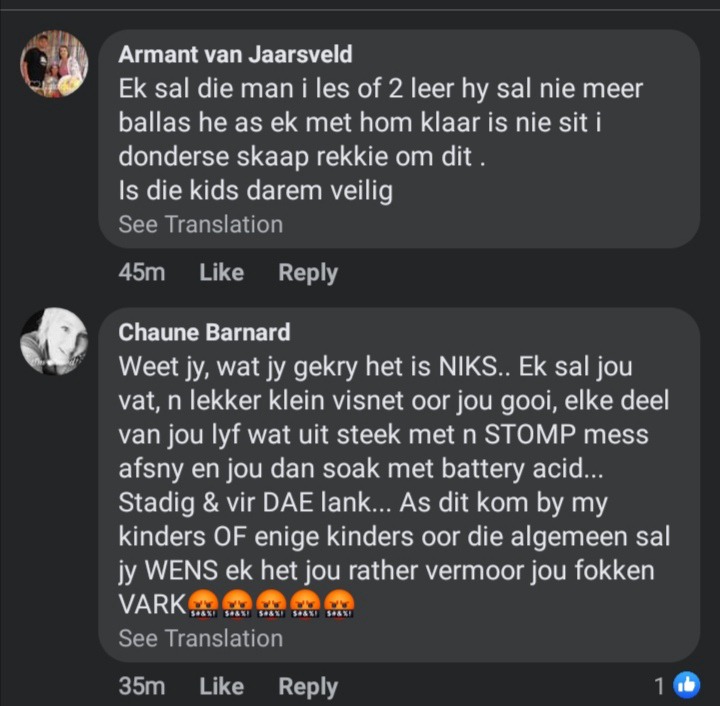 Hugo's Facebook is littered with hate speech from angry Afrikaners, who would like to have a word with him. They also allege that the beat down he received is nothing, compared to what he actually deserves. The Afrikaners believe he should be sent straight to prison without a court hearing.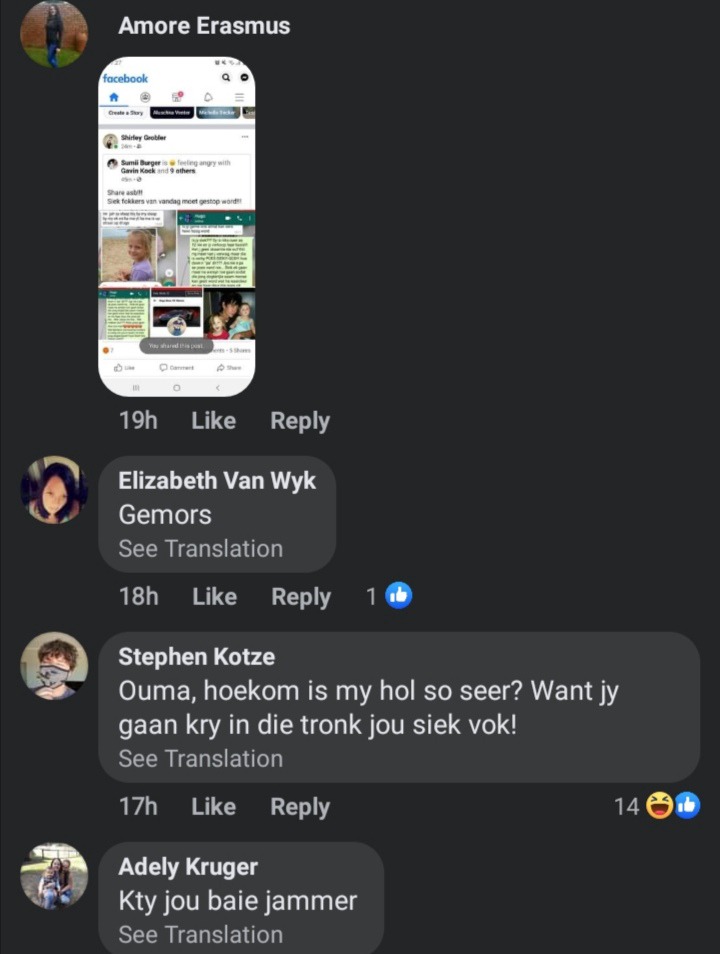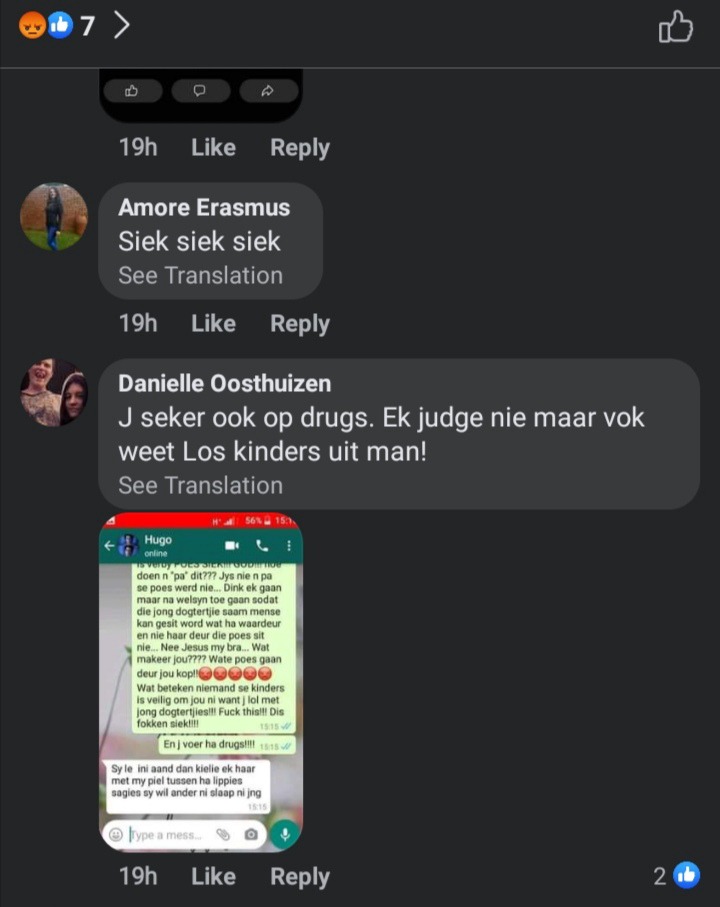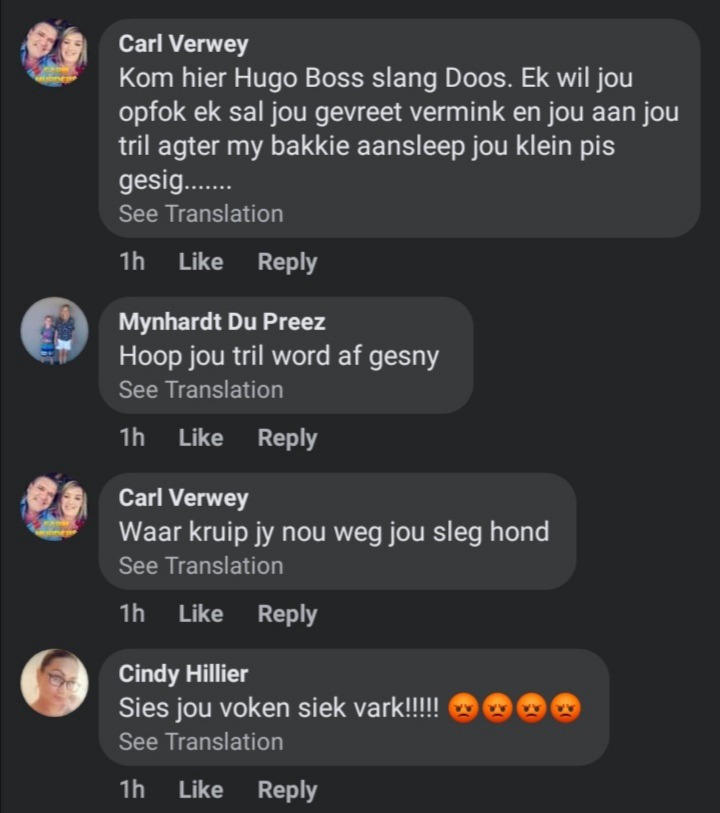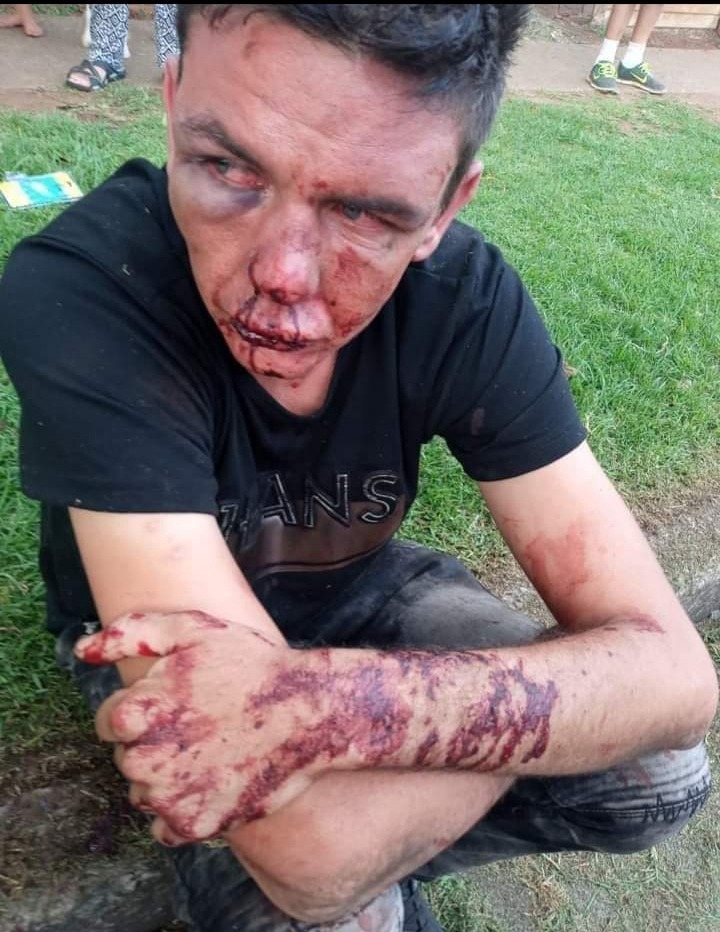 sources:
https://www.sauncut.co.za/watch-gauteng-community-moers-alleged-child-molester/
Content created and supplied by: AnonymousNewsRSA (via Opera News )