Truck Driver Lost His Life In A Crash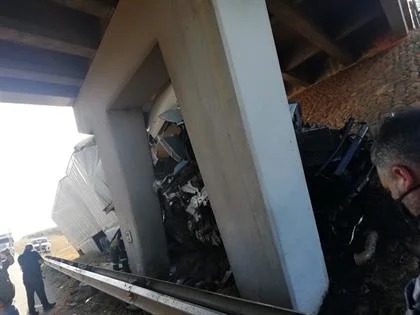 Too much accidents have happened since the beginning of this year.Many lives were lost in accidents. This has made people live in fear.
Truck accidents keeps happening near Klapmuts, not so long ago a truck lost control near Klapmuts and crashed living people with injuries.It sad to see incidents like this happen in just a short period of time,and this time a man has lost his life.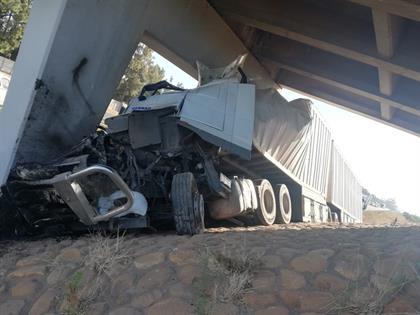 It has been reported that on friday a truck driver crashed into a bridge, and unfortunately he didn't make it.He died on scene. The incident happened at around 5:10 in the morning at inbound at Klapmuts.
According to the Spokesperson of the Western Cape transport department, Jandre Banker, "a single motor vehicle crash occured at approximately 05:10 on N1 inbound at Klapmuts.The truck driver was trapped inside the vehicle."
When the accident happen, the driver was driving nearer to Cape Town.
The people who witnessed the incident, saw the truck swaying and driving off the road and he crashed into a bridge.
The EMS rescue team were forced to use jaws of life to remove the patient out of the truck.By the time they remove him he was already dead.
Source:News24
https://www.news24.com/news24/southafrica/news/truck-driver-killed-in-n1-crash-near-klapmuts-20210212
Content created and supplied by: mpotsengmmatli60 (via Opera News )