There emerged a video on social media platforms, particularly Twitter; and in the video what appears to be 3 South African women and 1 Nigerian guy can be seen inside bathtub. It is alleged that the video must have been taken somewhere around Gauteng. At this moment, it is quite difficult to pinpoint where exactly in Gauteng did this incident take place.
The video, as expected went viral. And many people who are on social media reacted to the video differently: some people appeared be dismayed by the video. While some other people seemed to be interested in finding out who those ladies were. People on Twitter are still unable to identify those ladies, from the video. However what is clear at the moment is that those 3 ladies speaks one of South African official language. The one guy can be heard speaking English using Nigerian accent.
On a closer examination, plenty of expensive whiskies can be seen in the video. At this stage, people on Twitter cannot state exactly where did the incident take place, however, what is clear, is that the incident took place inside a house. The incident prompted many people to engage in heated debate. And the debate centered around the issue of taking videos of oneself and posting them on social media platforms.
The pressing question on everyone's mind is: who leaked the video? Unfortunately, this question is still hard to answer at this moment, because it will take some thorough investigation before anyone can affirmatively say that they know who exactly leaked the video.
By and large, the video wil probably be the most talked about on social media platforms. it is fairly known by now, that black Twitter does not leave any stone unturned. The reason people were interested in finding out on which day did the video get recorded, was so that they can know if the people who were seen on the video broke any lockdown regulations.
It was expected that some people will dissect the video. And many people had many interesting things to say under the video, however, I will not be quoting what people have said under the video.
Below is the screenshot of the video: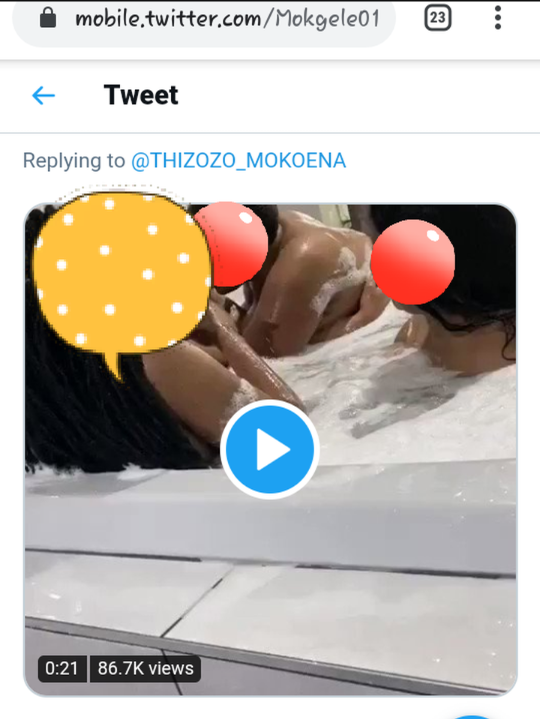 Content created and supplied by: Mighty101 (via Opera News )