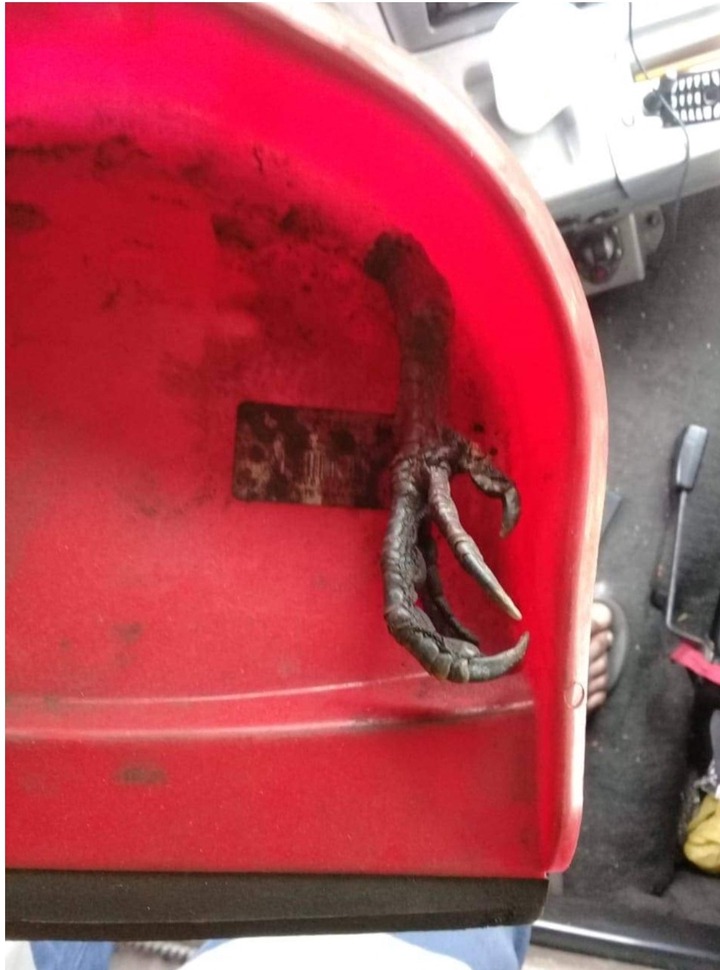 Truckers at Spirros have caused a stir on social media after sharing this picture, a lot of people are saying that this is definitely not chicken feet.
The way it's so black and scary, it just looks like some black bone used for witchcraft. Other people have even went on to say that this is pure witchcraft and the reason behind the accidents that trucks get involved, they are not taking things lightly and they failing to understand why it was even found there.
Some people are even saying that it is used for getting a promotion, but is it really what it looks like? Can people just use such things for witchcraft and then be careless, make sure that such things are not found so that they will not get into trouble and they will not be caught by anyone. What's your take on this bone that was found and cannot be identified if it's aerial she can fit bone or it's on witchcraft bone.
https://m.facebook.com/story.php?story_fbid=3799173936835730&substory_index=0&id=1114719665281184
Content created and supplied by: Mzansi_News (via Opera News )