As fun and awesome being a south african is.What i hate about it us how we have let corruptions take over each an everything in the country.Getting a job has now become one of the hardest task's even for well qualified graduates all because people always abuse thier powers and demand some money or certain things to get the job.
Take a look at what a lady was told when she was just looking for a job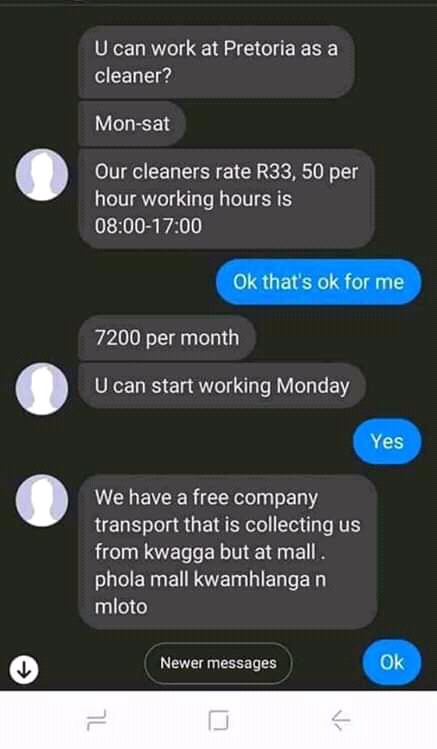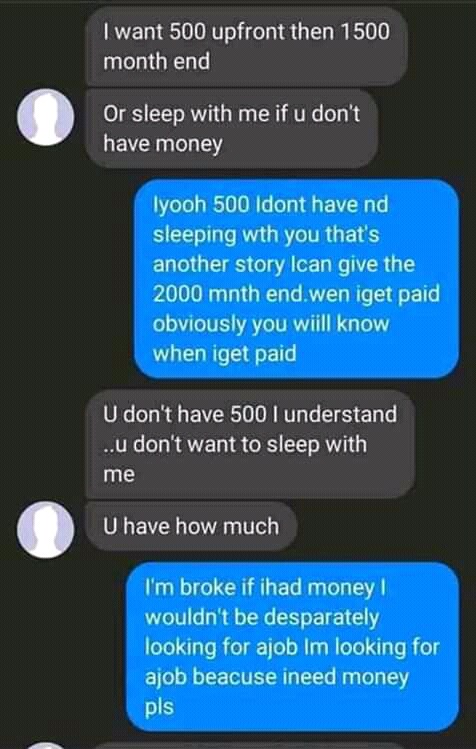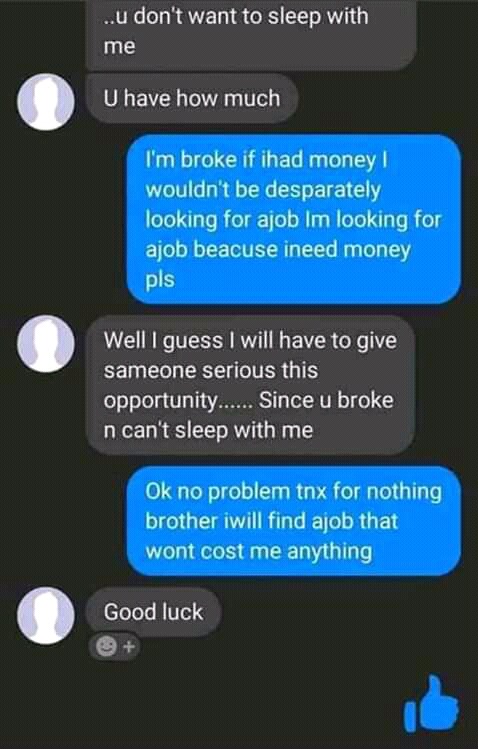 This is very wrong and need to be halted as soon as possible.It is things like this which are increasing our crime rates because once the applicant realise that they can't afford the bribe requested they have no other options but to turn to CRIME as another way of making ends meat. 
Not only does it increase CRIME rates it also making the idea of perusing your studies after high school to seem as if it's a waste of money because you are not going to work for what you studied for anyways.
We have honestly let managers and bosses get too comfortable with abusing thier powers and it's high time we stop all that now.If you happen to get in a situation whereby you are requested to pray bribe for a job please gather some evidence and report that person to the relevant department.
Content created and supplied by: RastaWrites01 (via Opera News )