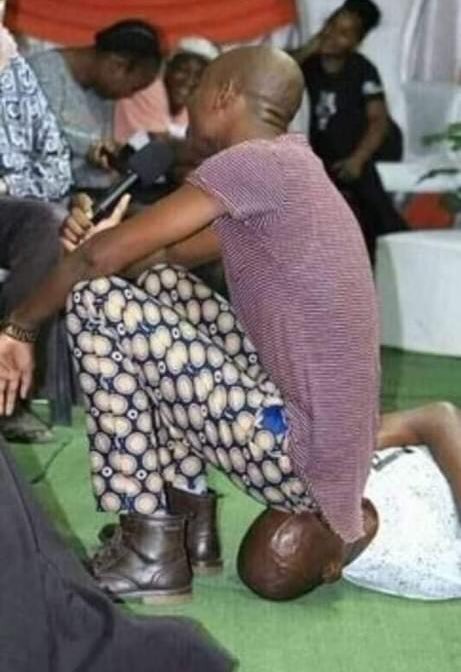 Churches have been subjected to fake prophets and human rights abuse in those premises.
Churches have only one week opened but fake prophets have started again. There were some pictures shared on twitter of a prophet seating on top of congregation. Imagine pastors boot on a face of someone in church.
CRL Rights Commission is conducting hearings on abuses in churches.
The CRL Rights Commission is holding investigative hearings starting from today 10 November 2020 until the 12th,The hearings are as a result of allegations and abuses that took place at the Rivers of Living Water Church.The alleged victims are scheduled to relate their allegation.
On this commission many have been shared and some is a scary information which one couldn't expect it to be happening in church but it is happening there.
At the hearings took place in Braamfontein, the witnesses presented their experiences to the CRL Rights Commission with respect to Kwa Sizabantu Church Mission.Some of the allegations they mentioned related to possible fraud and corruption on matters about a land.
Content created and supplied by: Mukona94 (via Opera News )