It was announced yesterday that they are 2 boys that went swimming in one of the rivers in lemondokop. This place is based in Limpopo province it falls under the great Letaba municipality. It was said that those 2 boys have drowned in the River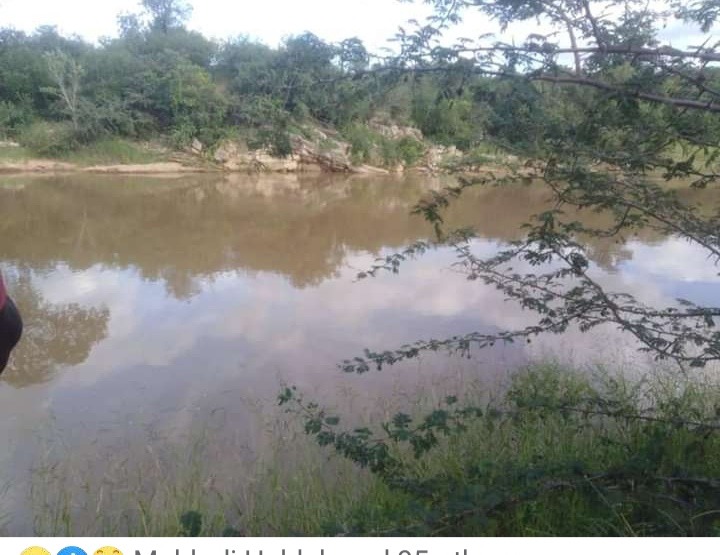 lemodonkop residents are in shock because they even went to that river to check what was happening, they called the police officers to get involved in the search of those 2 young boys.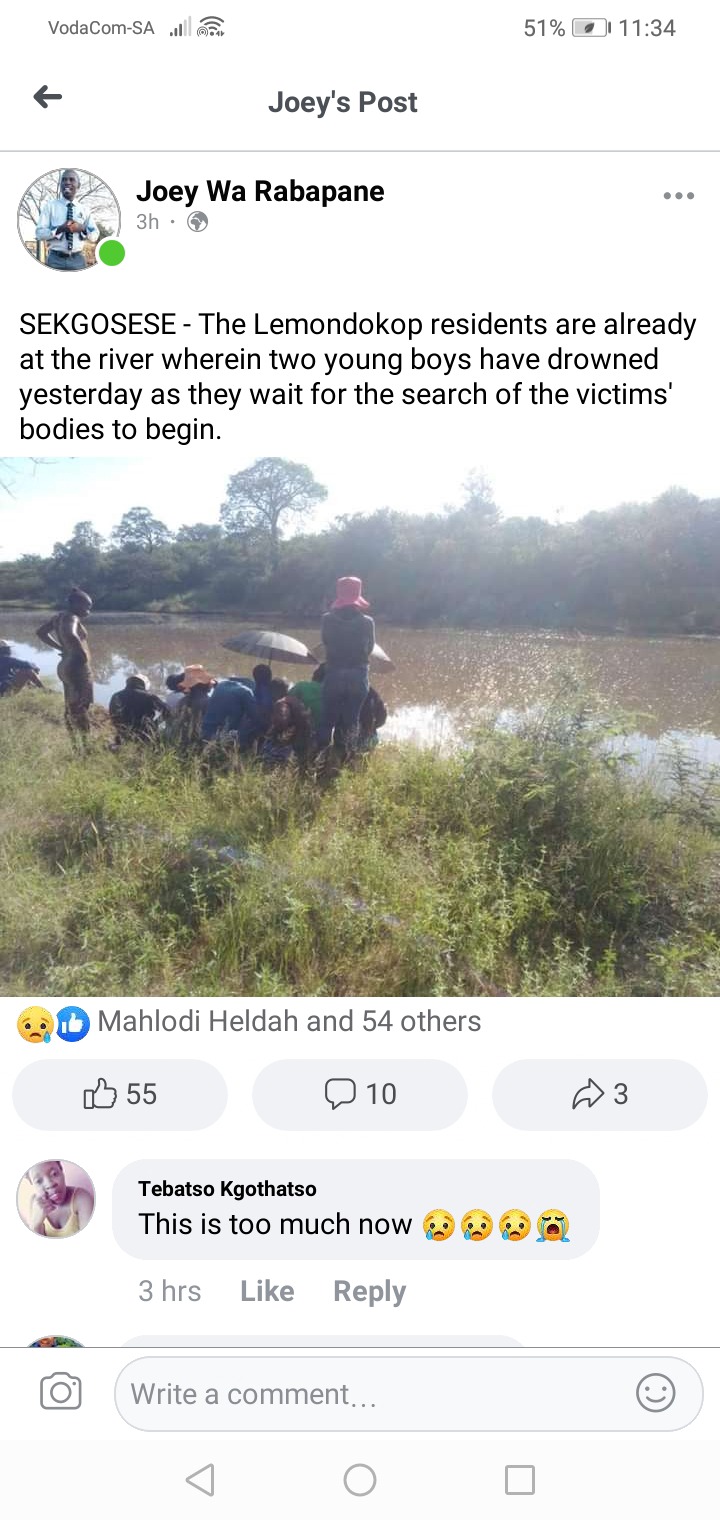 it was announced today that the lifeless bodies of the two young boys who have drowned yesterday at the local river lemondokop village have been discovered by police drivers. Lemondokop residents are in 😭 tears.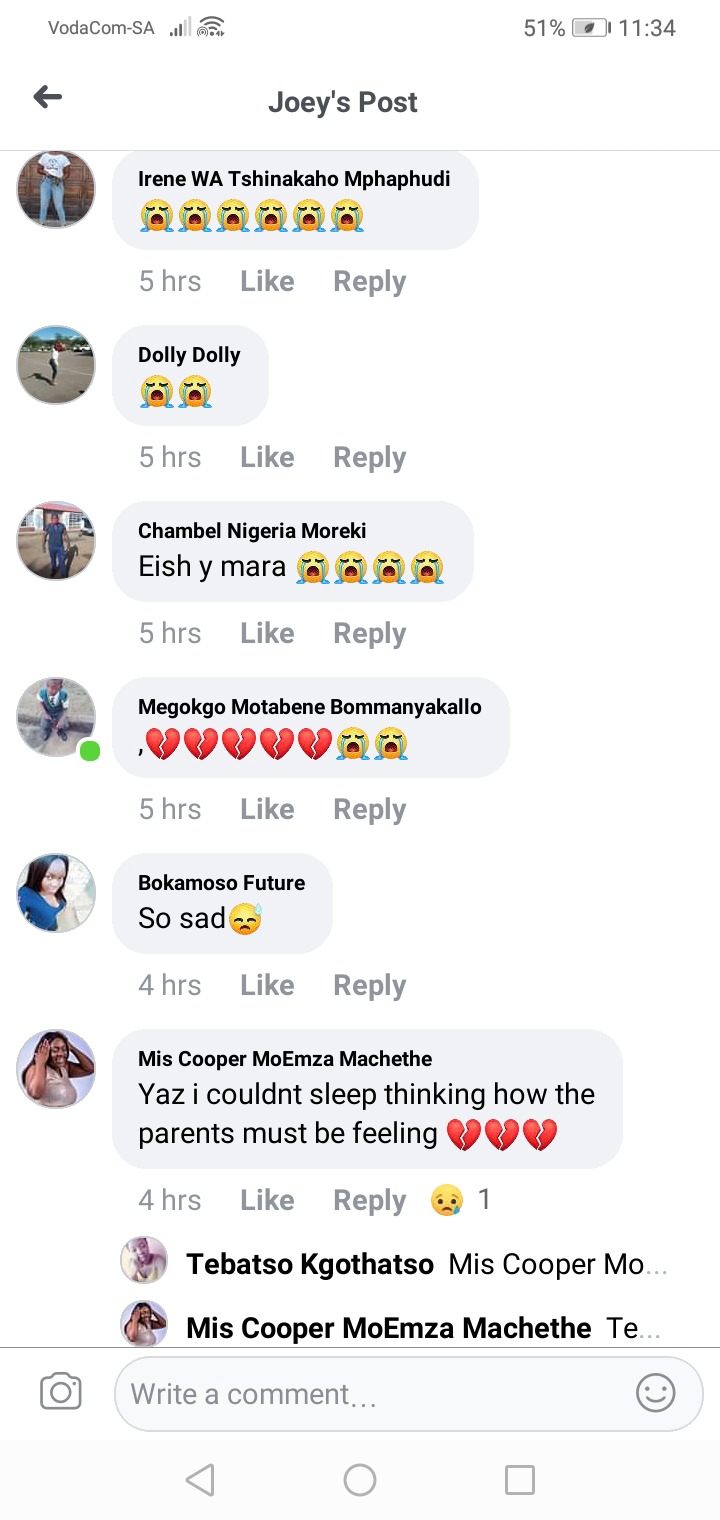 The spokesperson for the police in sekgosese warrant officer mphalela mashao says the families have identified the lifeless of the 2 young boys who drowned in the river.
This is so sad and painful. It's about time that the parents should be aware of their children whereabout unlike to be called to identify the body of your loved ones💔
Like-share_coment and follow
Source_ Facebook
Sekgosese insider
joey was Rabapane
Content created and supplied by: Bee-Entertainment (via Opera News )