We all dream of having or buying our first car and ofcourse you will want people to rejoice with you because it's one of a person's biggest achievement's.
This will show how not everyone rejoices in your happiness.
The Briefly website reported a story of a man who recently purchased his first car and woke up to a terrible site. His sparkling Nissan X-trail was torched and what was left was almost ashes.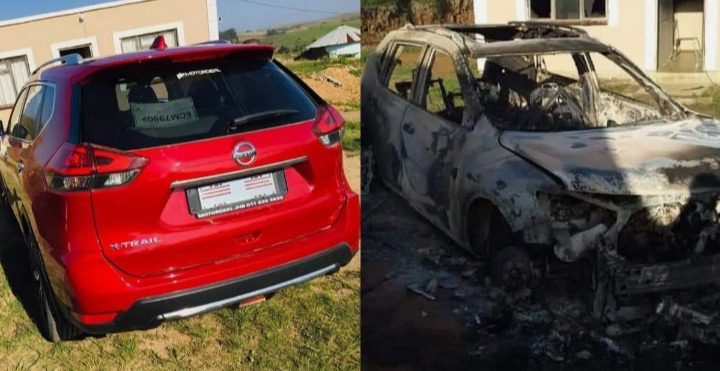 It seemed like a dream he would wake up from but reality hit him that there are people near him who dont want to see him succeed in life.
Many people on twitter where heartbroken by this and some shared their own stories. And one of them was a young woman who said that two of her moms cars were burnt after her mother had reported a particular person who was selling drugs in the neighborhood.
It's really heartbreaking, why cant we be happy for a each other or of not mind your own. How will burning up a person's car make you feel anymore better. What will you gain?
We can do better guys. What are your comments on this?
Until next time keep safe.
Content created and supplied by: Kedi101 (via Opera News )