Thank you reading this story. Before you proceed, kindly press the follow button to get more updates.
A young boy paid heavily for greeting his neighbour.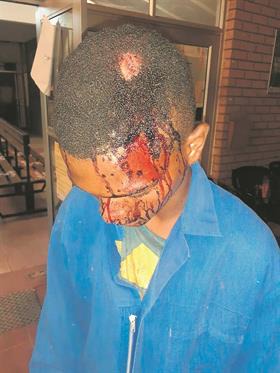 A 15 years old boy greeted a girl from next door, but this made a heavy impact on his life. He was assaulted by local boys just for saying hello. These boys will beat anyone who greet young girls around their community.
He was hit by a brick at the back of his head, these boys bully him when goes to the shops and even when he is on his way to school. He suffered all of this just for a simple greeting.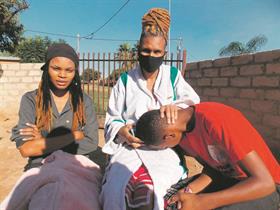 These boys are armed with pepper sprays and knives when they approach their target. These acts are now becoming trends in different communities. We as communities we need to stand together and help the police in combating such crimes.
Kindly leave us your comment below. Like and share this post with friends.
Source: https://www.dailysun.co.za/News/izikhothane-moered-me-20210302
Content created and supplied by: INFO-NEWS (via Opera News )