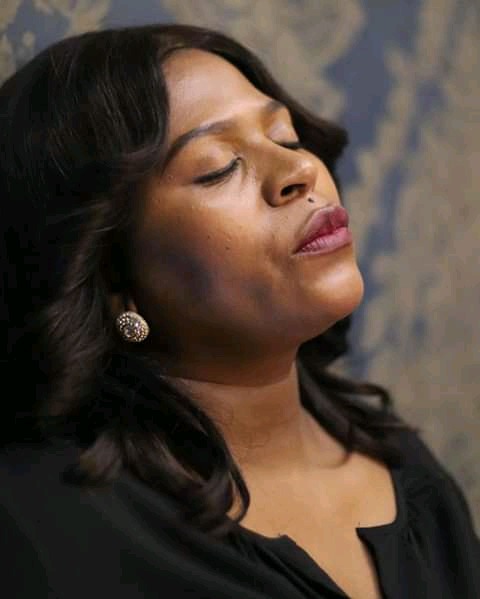 Gabisile is a woman that you don't want to mess with. Once you get on her wrong side she can make you meet with your Maker. As evil as she is a Mamfundisi. But she's a notorious Mamfundisi.
Gabisile has killed a lot of people and she even helped her son with other criminal acts. When Sibonelo kidnapped Nsizwa and Nsizwa died, Gabisile helped her son bury Nsizwa in a shallow grave in their backyard. We all know that mothers love to protect their children but Gabi girl is overdoing it, she should have reported him to the Police instead she chose to help him.
After this incident Gabisile dated Khehla her husband's son, she ended things with him but he refused to let her go. He started harassing and she was renewing vows with her husband Khehla came while Gabisile was in a separate room alone doing make up. Gabisile and Khehla fought, she saw that Khehla was overpowering her and she hit him on the head. Khehla died. Later that day Sibonelo and his then girlfriend Mazaza saw Gabisile carrying the body and they decided to help him get rid of the body. They buried Khehla in the church.
After Khehla's Gabisile and her son killed Nomcebo Khehla's mom. Khehla's mother was also buried in the church next to her son. They also tried to kill Mazaza because she was blackmailing them. Their attempt to kill Mazaza failed. The bodies of Khehla and his mother's were exhumed at the church, Mazaza is the one tipped off the Police.
Police have been investigating their murders and they are trying to find their killers. Gabisile and Qhabanga are the prime suspects in the murder case. They both claim to be innocent, the truth is Qhabanga is Innocent but Gabisile is not.
Gabisile called a special church service which is going to be held on Monday the 15th. She is going to tell the Congregrants her dirty secrets and when the Police are about to arrest her, she'll die. Sibonelo will be left to deal with the murder cases alone.
Content created and supplied by: Progy.com (via Opera News )