Just when my family and i thought that the year 2020 was bad year.2021 has already given us a reason to see and mark it is a bad year for us We have lost my baby brother last week in a car accident and as usual he was taken to the mortuary so we can get busy with the funeral arrangements on our side.
After we have finished and finalised everything about the funeral the people from the mutuary told us that now that there is covid-19 people are not allowed to wash and dress thier deceased.we were also told that we should not open the coffin and do those body viewing we normally do as African.
As painful and harder as it sound we agreed with them that we shall not attempt to do any of those thing.Now when the day of the funeral finally arrived. One of his friends who was carrying the coffin from the tent back to the hearse had an emotional breakdown and forcefully opened the coffin with the intention of waking up his friend and this is what we saw in the coffin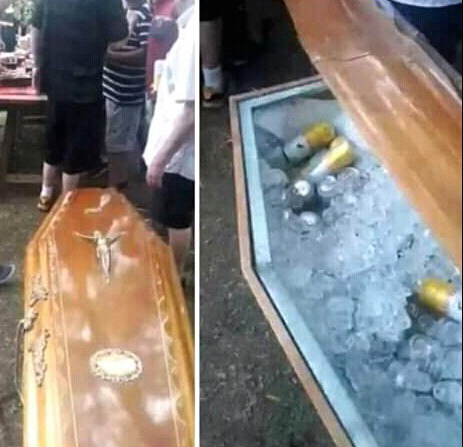 The mortuary guy then took off immediately when we saw this and now this meant that the funeral ceremony had to be halted for we could not bury this.
After 2 days of searching for the guy we finally found him and asked him what happened to the body of the deceased and he said that they burnt it to ashes for they had no space in thier fridges.
Content created and supplied by: Rebelwailerwrites (via Opera News )