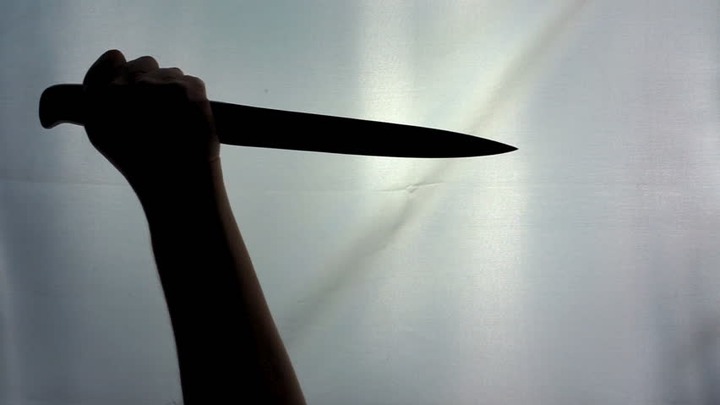 R100 dispute has been reported as a result of a teenager stabbing his father to death in the Bottlebrush informal settlement in Chatsworth.
A 19-year-old man allegedly stabbed his father in the neck and died on Saturday night.
It was alleged that the young man, who had been drinking a glass of water, asked his father for money, or gave him R100 which he took and broke into an act that angered his father.
The suspect's mother, who asked for her name to be withheld, said the deceased asked her son why he wanted the money and tore it up, to which he replied that he would do what?
"And the father asked the son what he was going to do? Things happen so fast, everything is urgent, I didn't see it right. The child became angry when he pushed his father, "said the suspect's mother.
The victim's family said an argument broke out between the victim and the suspect, who allegedly had his son pull out a knife from a cupboard shelf in the kitchen, stabbed his father in the neck and fled.
The suspect allegedly returned with a car that would have taken his father to rush him to hospital but it came after the incident.
The man was arrested on Sunday and was expected to appear in the Chatsworth Magistrate's Court on a charge of murder yesterday.
The suspect's mother realized that her son was outraged and killed his father, an act he did not criticize, saying he was still angry with her.
"I do not know the evil spirit of Satan that has just invaded our home because it did not last five minutes. The bread was taken from his mouth and taken from a family member. The child was respectful, humble, and unassuming. We are not in favor of him being arrested, "said the mother of the suspect.
The family has asked for the names of the suspect and the deceased to be withheld in the newspaper, complaining that there may be someone who can keep the matter and use it to create division in the family in the future.
KwaZulu-Natal police spokeswoman Colonel Thembeka Mbele said it was alleged that the dispute between the son and the father over money led to the son stabbing his father.
Col Mbele confirmed that the suspect was arrested on Sunday by Chatsworth police and charged with murder.
Content created and supplied by: FINEBOY94449 (via Opera News )