It's no news that's the economy of Zimbabwe keeps going down each and every day. Schools, Hospitals and other government facilities keep sinking into the ground making people's liv es difficult and contributing to the mortality rate in the country.
 A well-known Zimbabwean journalist who is famous for being persecuted for exposing the government Hopewell Chinóno brought up some rather concerning pictures. The Zimbabwean police men were captured as they were removing a corpse from the water.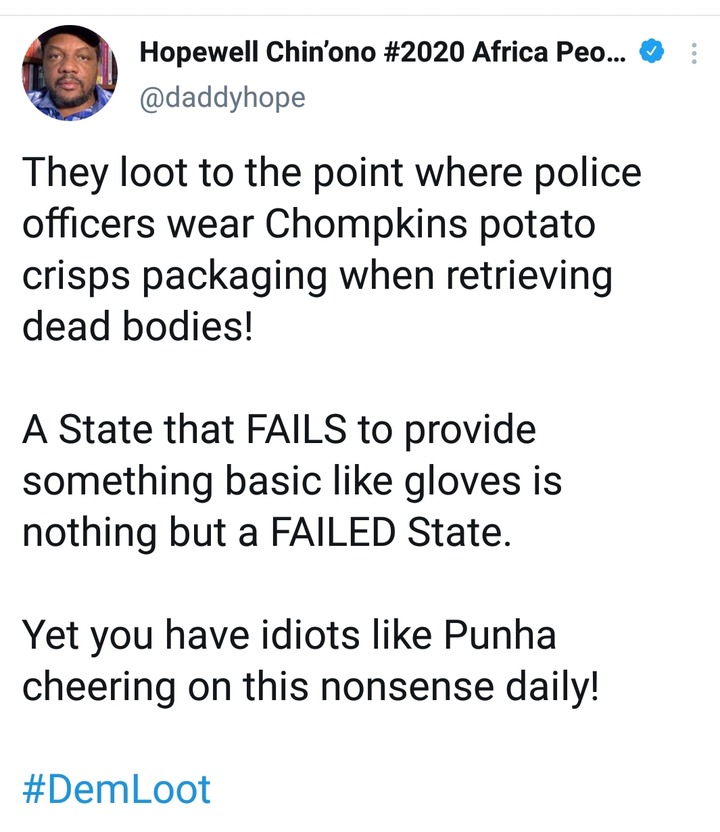 They did not wear proper gloves while handling the corpse but were wearing empty chips packets which can tear off at any given time. And are not even disinfected. This picture infuriated a lot of Zimbabweans. This is because the police are always fighting with the people when they revolt against the government yet they themselve4es haven't had their working conditions improved.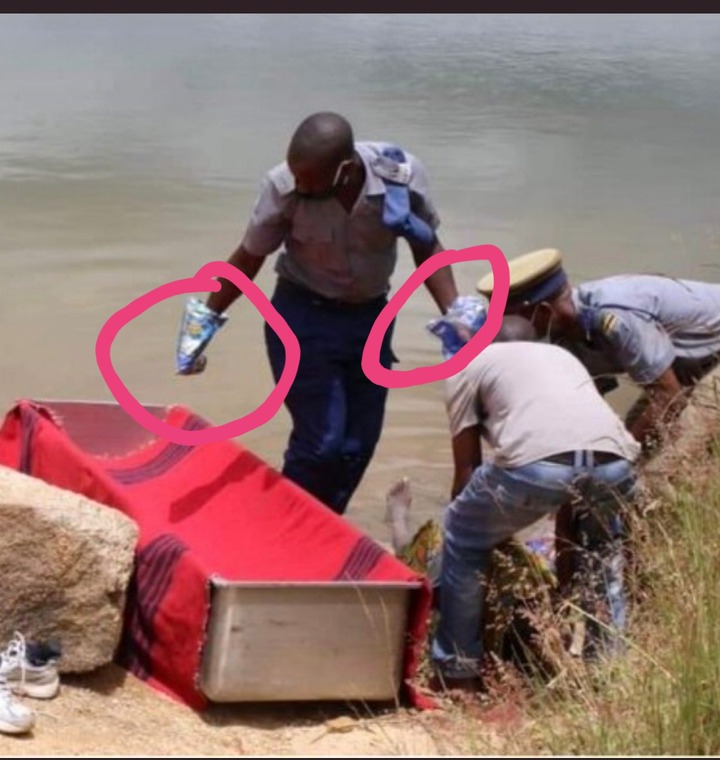 They are therefore not fighting for a good cause but are being used as puppets rather. It is really heart-breaking to watch.
Content created and supplied by: Rumbiekay (via Opera News )