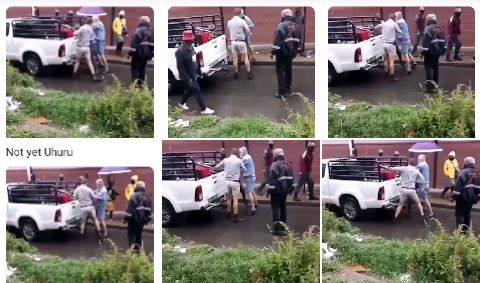 Two old white man are spotted heavily beating one black man on the street with many people witnessing what they are doing. Another white man is standing from behind who seem to be with them, even though he is not participating.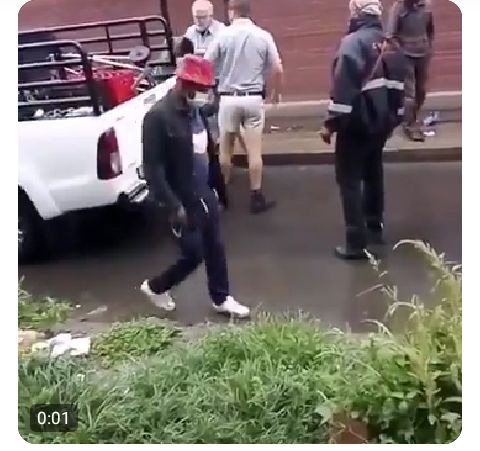 He is only looking at his other same white two man, beating this black man and he is heavily crying as a sign to show that he had enough of the punishment. They did not stop, but it may have given them a motivation to continue.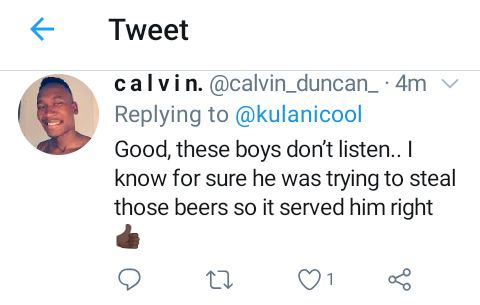 They are punishing him next to their vehicle and they are giving each other a chance, to throw their punches against him as a routine. Allegidly he was found trying to steal from the two white man and his mission becomes unsuccessful.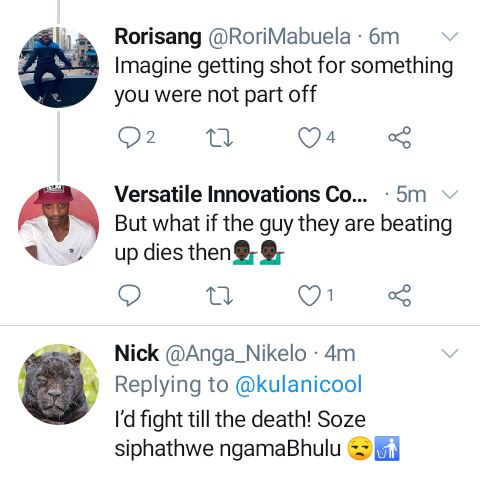 They have not reported yet what let them to heavily beat him in this way, since he stole from them. They are not involving the law to deal with his behaviour according to the law of the country.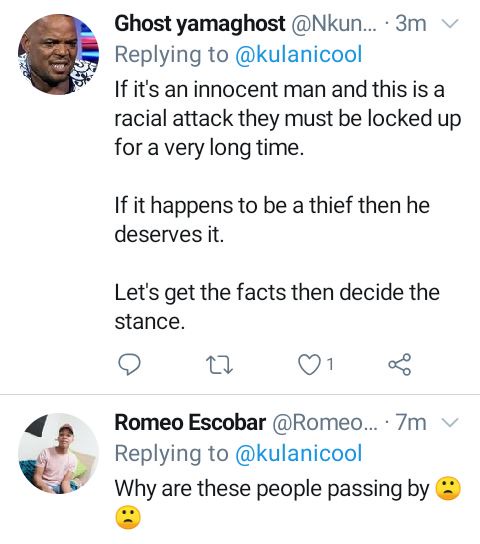 They are initiating their own law, which is to heavily beat him on the street and they seem not be considering that someone could be recording what they are doing to him. If it goes to court, it may not favour them 100 percent.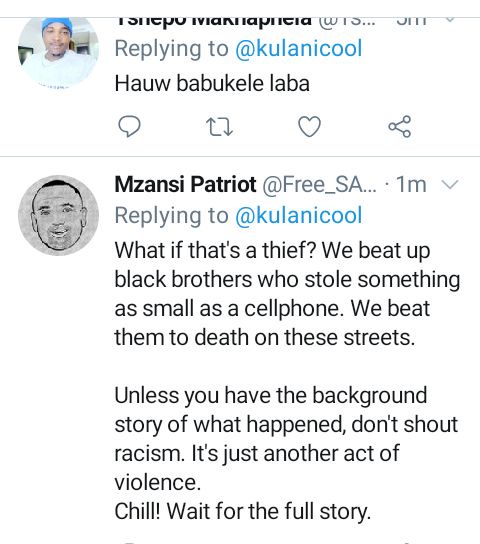 Since he stole from them, would be accused of stealing and the other two white man would also be accused of assaulting him on the street. For them, evidence is definitely on the video clip and it is already on social media.
Do you think black and white people will get along?
Video link provided below.
https://twitter.com/kulanicool/status/1359893385889390592?s=19
Content created and supplied by: [email protected] (via Opera News )