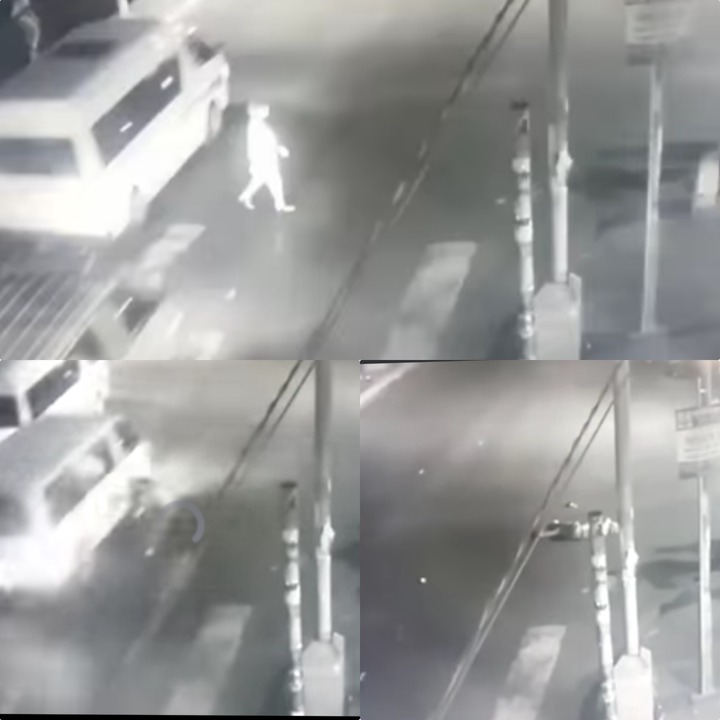 Video footage of hit & run yesterday on Twist cnr bok str. Hillbrow, Johannesburg. Taxi knocked male pedestrian who seemed inebriated
Taxis should not be allowed to overtake at Pedestrians crossings or robots hope they catch, fine and jail that idiotic driver. 
Shame but honestly...some people walk slowly on purpose when they can clearly see a vehicle coming their way. Someone needs to inform people that drivers also have rights on the roads not just pedestrians. 
His walking like his drunk, da fact that he didn't runaway from da 1st takes confirms that his drunk. I think its that attitude of saying if its zebra crossing he will stop he can see me I always see this attitude everyday.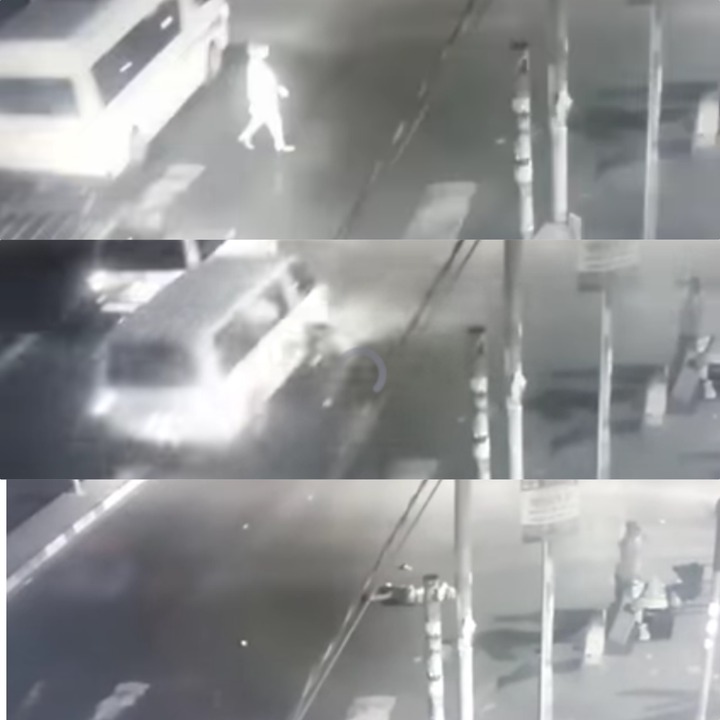 The taxi is wrong , real drivers will know that those white thick strips means it's the crossing area and if the pedestrian came 1st the cars must give the right of way to the pedestrian.
They think they own the road and they have the right to walk anywhere at their own pace. Clearly his drunk. Taxis are not always wrong. 
He asked for it you don't walk like that at a busy road shame at least RAF will brush the wounds. The bus driver must have drove away only because he feared for his life too in townships you run over someone the community bury you with stones.
https://m.facebook.com/groups/ethekwinisecure/permalink/5793381220687939/?sfnsn=scwspmo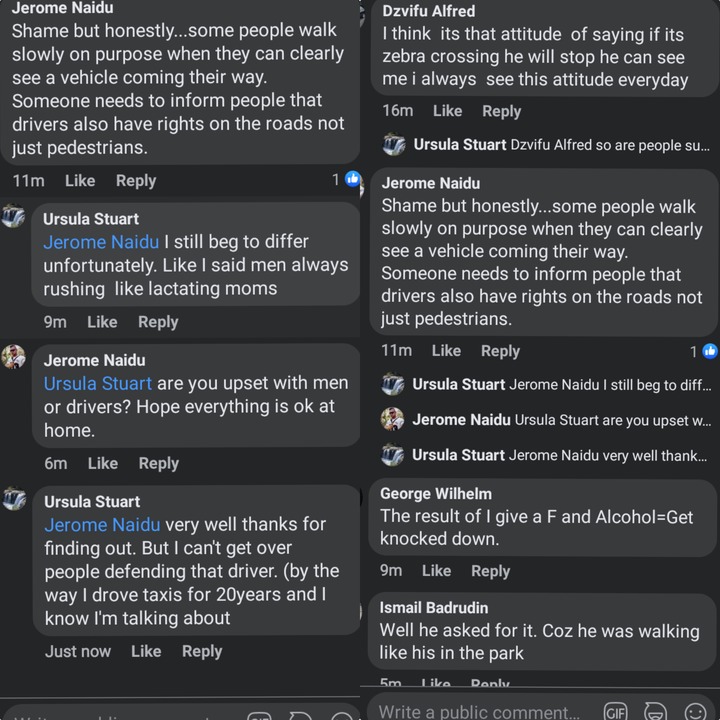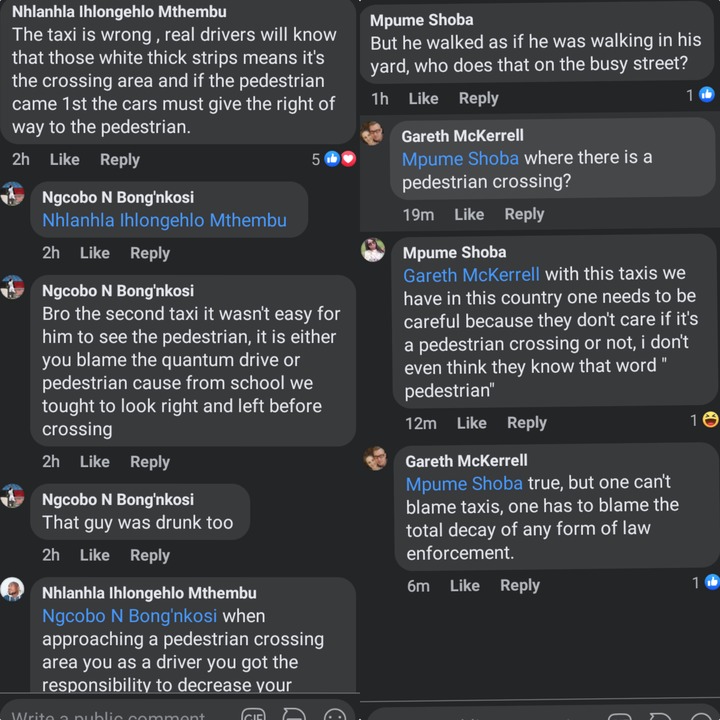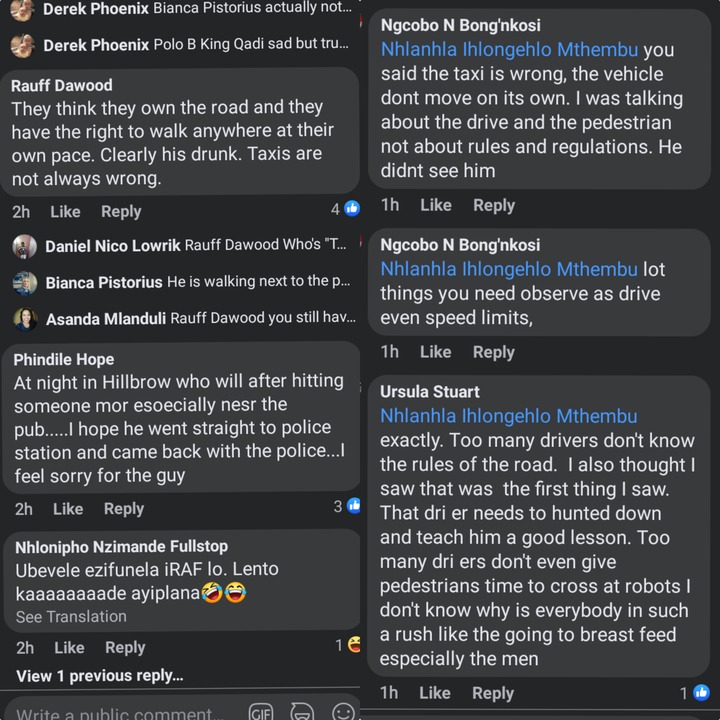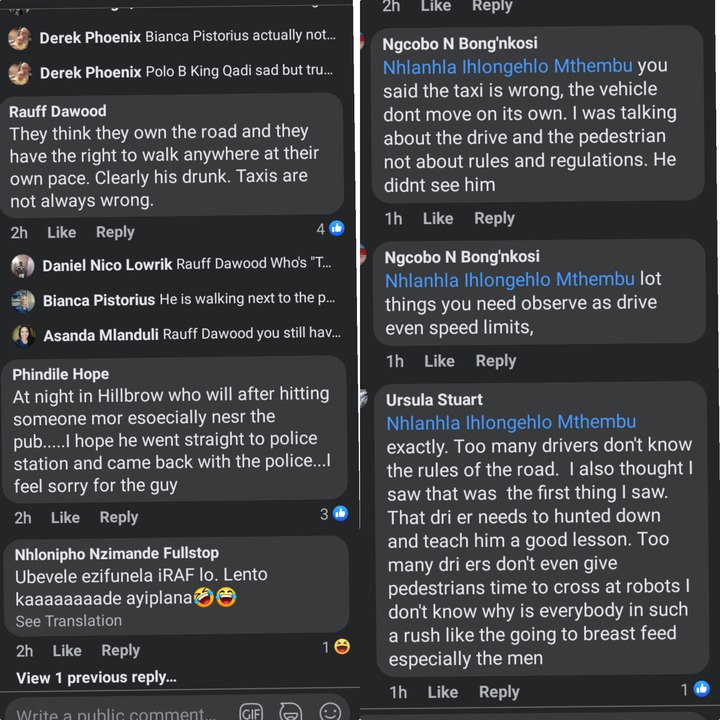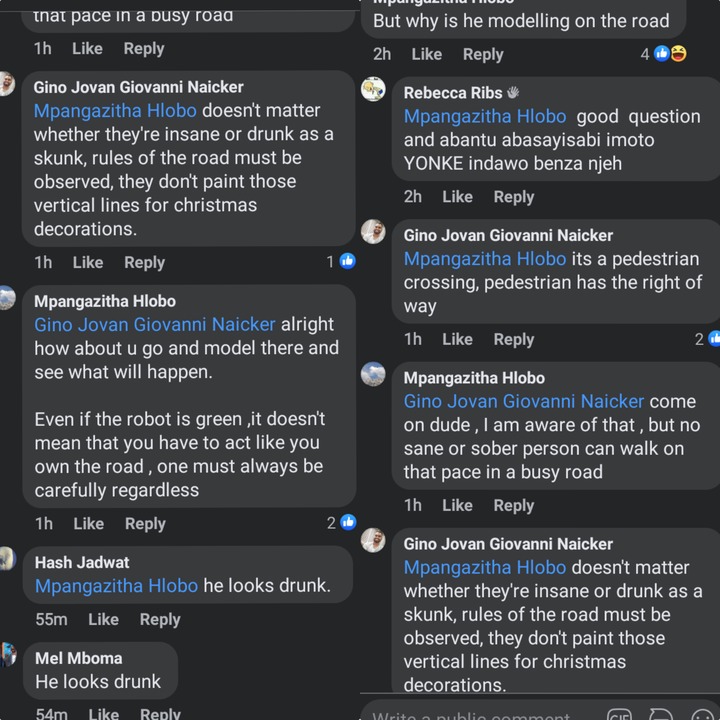 Content created and supplied by: Crime_spotter (via Opera News )