The Tswane Metro Police together with a tracking company finally made a breakthrough in their quest to bring the hijackers to justice. The tracking company (RENTRACK) has been pinging the signal from one of the hijacked vehicles, the signal pinged on a garage that sells spare parts and well as panel beat and spray paint. 
It has been a public secrete that the destination of the hijacked cars is panel beaters and dealers of the second-hand vehicle or spare parts. So the commissioners in different provinces are beginning to crack down on dealers that buy stolen cars. Many people welcome the arrest of the dealer after the Tswane metro made the announcement, here are some reactions from the post:
@Lyndon Brown: Scrap yards hide behind taking ID nrs and hope no one gets caught but if they do get caught they shift the blame to the seller without taking any responsibility.
@Phuti Edwin: Scrapyards should have licenses and be checked every month by police, this foreign owned Scrapyards are the reason we have high car theft.
@Nhlanhla Radebe: If the law enforcement could also raid these shops that are selling parts in joburg, jeppestown.
@Bethwell Dube: Can't imagine the trauma the victims suffered when they were hijacked of those cars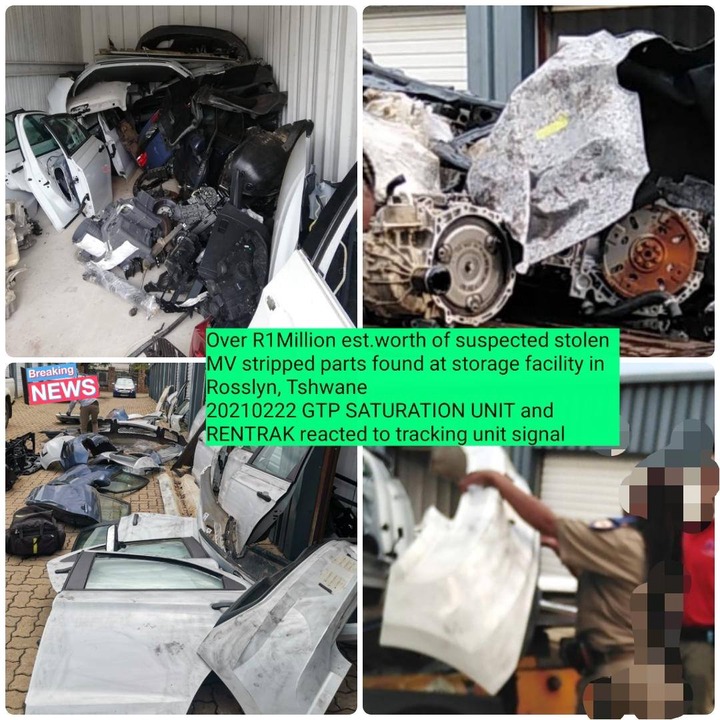 Sources:
https://www.facebook.com/IntelligenceBureauSA/photos/a.685921528088038/4305439489469539/
Content created and supplied by: IzindabaZabantu (via Opera News )