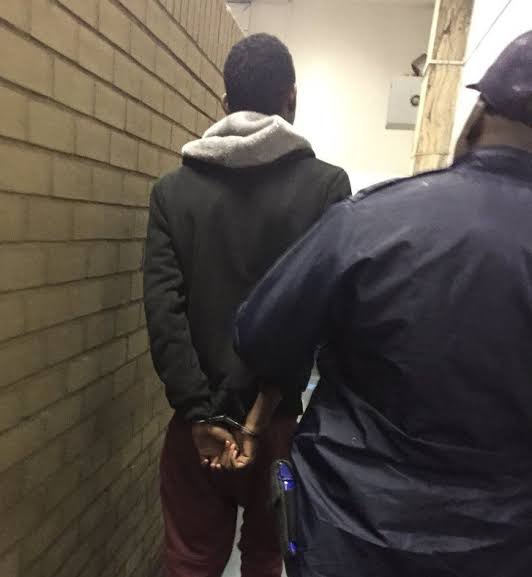 (Dramatized picture)
A terrible incident has saddened many South Africans a 27 year old man was arrested after it is alleged that he murdered his own mother.
According to the SAPS news report a tragic scene occurred yesterday 18 February 2021 at McCarthy informal settlements, a 27 year old man assaulted his own mother with a gas bottle until she passed away the tragic incident occurred at night around 21:00 pm.
The neighbours heard the two have an intense argument and the assault followed through, the neighbours immediately called the police when the assault began unfortunately when they arrived at the scene the 56 year old woman had already passed away, the police immediately arrested the 27 year old Kamesh at the scene.
The 27 year old Kamesh will be taken for medical observation to check if he has any mental disorders which may have contributed to this crime, he will soon be appearing in court to face charges for the murder of his own mother if it is found that he has any mental disorder this will impact the murder case.
Many South Africans on social media were left traumatized and in disbelief that the 27 year old man had the guts to murder his own mother who raised him and fed him, it is unknown what sparked the argument but there is no justification to murder your own mother.
Many South Africans are calling for the justice system to impose a harsh sentence on the man for his brutality, it is clear that he is a danger to society since he has the ability to take a life of his own parent.
Source:https://www.saps.gov.za/newsroom/msspeechdetail.php?nid=31084
Content created and supplied by: TshiamoMbiza (via Opera News )