Boy's death is a nightmare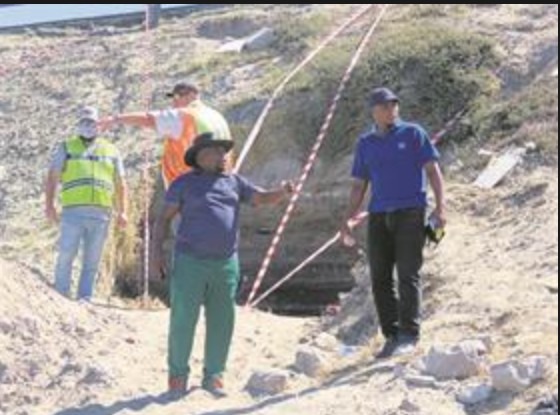 SCENE: Builders secure the place where the four boys died on Tuesday morning.
"IT'S a nightmare."
So says the father of one of the four boys who died on Monday after falling into a well and burying the sand alive.
The boys were playing on an open field along the N2 highway near the Borcherds Quarry off-ramp at about 15:00 when the tragedy took place.
It cost the City of Cape Town's fire and rescue services hours of delicate work to recover the bodies of all four children.
The last body was only exhumed at 02:21 yesterday morning.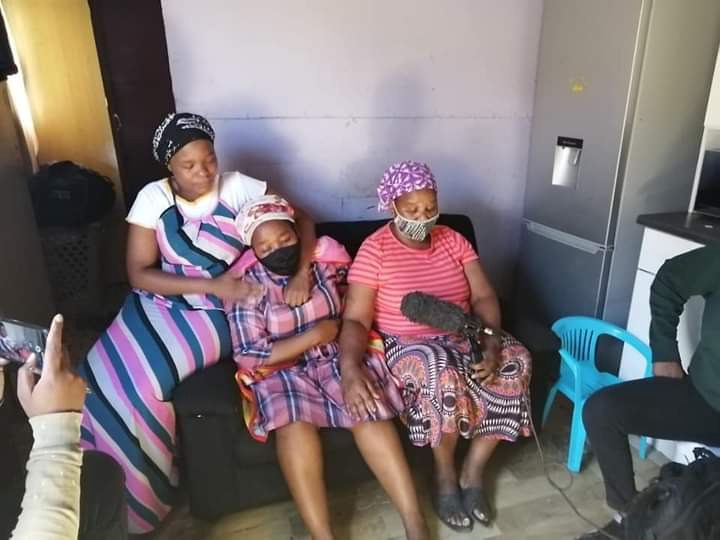 One of the victims, Nqabayethu Mlaza's sister Nosisipho Mlaza and his mother, Landela Mlaza, could not hold back their tears as they spoke about the tragedy.
Landela, 40, says Nqabayethu was her only son and she still cannot believe he is dead.
She cries: "It's like I'm living in a nightmare. He was one half of a twin. His twin sister is Yaleza.
"Yaleza is terribly traumatized. Among the four girls, he was the only boy.
"We have been living here in the Europe squatter camp along the N2 highway for 15 years. Children play there almost every day and nothing like this has ever happened. "
Nosisipho, 20, cried uncontrollably when she told about the last time she saw her brother.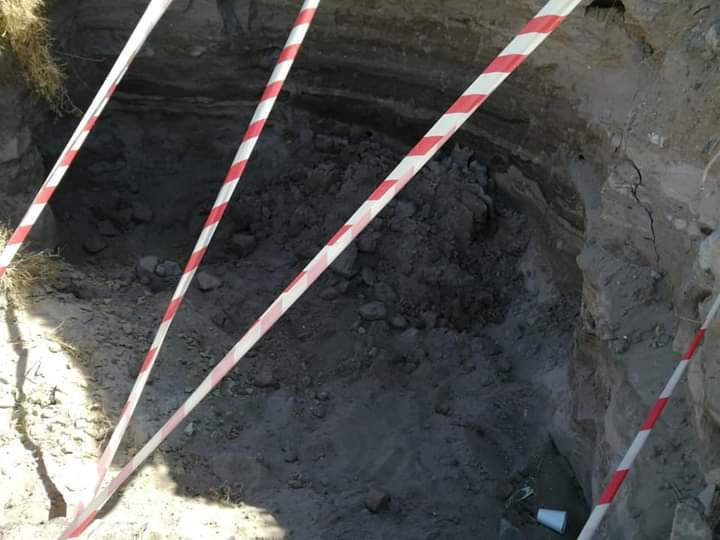 She says: "He always had something to say. Even when the girls were talking, he chimed in.
"So I always teased him.
"The day of the incident, I brought sushi with me from work.
"They (the smaller children) called it (the sushi) meat.
"He was sleeping on my bed when I left the house. I got a call when I was on the bus.
"The person on the phone said my brother was under the sand and he was not breathing."
A spokesperson for the City's fire and rescue services confirmed that an emergency call was received at 15:10 about minors who had fallen into a hole.
Firefighters from Guguletu and Mitchells Plain were initially deployed at the scene.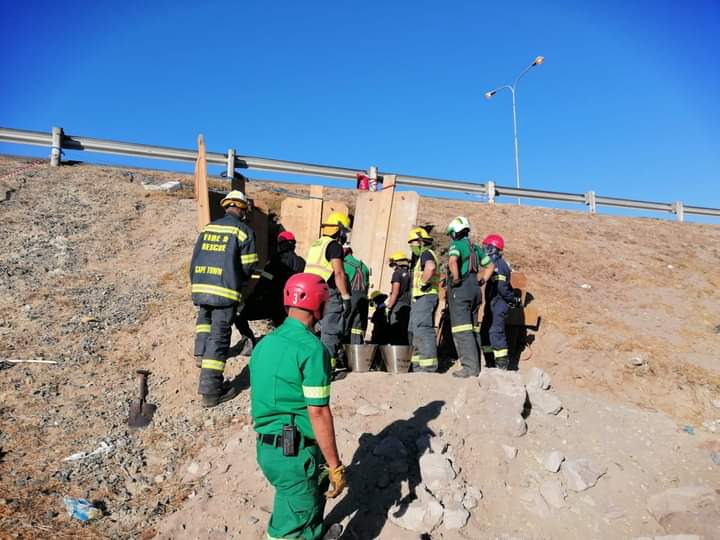 Technical teams of paramedics, Roeland Street's fire brigade and the dog unit were also later sent to the scene.
During the operations to get the bodies, the N2 highway in the vicinity of the Borcherds Quarry off-ramp was closed.
source: https://www.facebook.com/158819654142416/posts/3991609407530069/
Content created and supplied by: Moeletsi (via Opera News )