I Have Stopped Watching eNCA 2 Years ago and I Don't Regret!- White South African Man Cry Out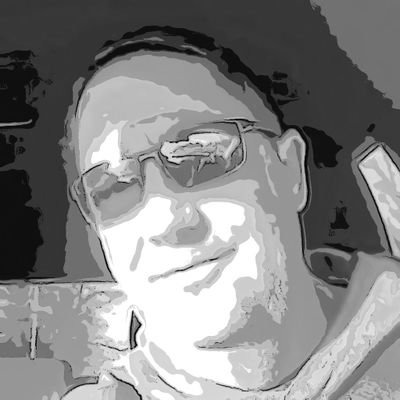 White south African man has allegedly taken to his Twitter account announcing to his fellow South Africans about the decision he made many years ago.
The south African man Reveals that after seeing the improper act that is been Carried out by eNCa he has completely decided to stop watching eNCa news many years ago and he never feel any atom of regret.
According to him;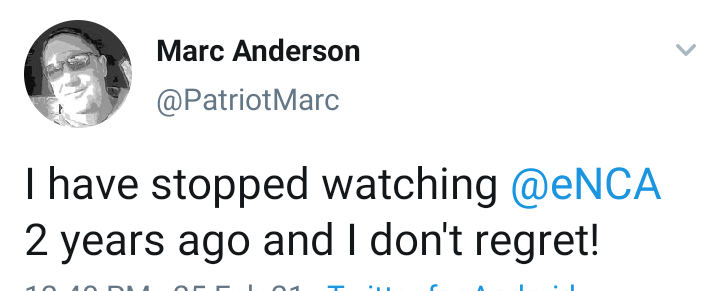 See the Zimbabwean Man Who Shot Two South Africans to Death in Hillbrow in a Spot (Video)

Below are some reaction by South Africans on Twitter;
@Original
Eish I still watch SOMETIMES when I'm looking for a certain story & the others aren't covering it...if only we had more news channels, unbiased one for that matter.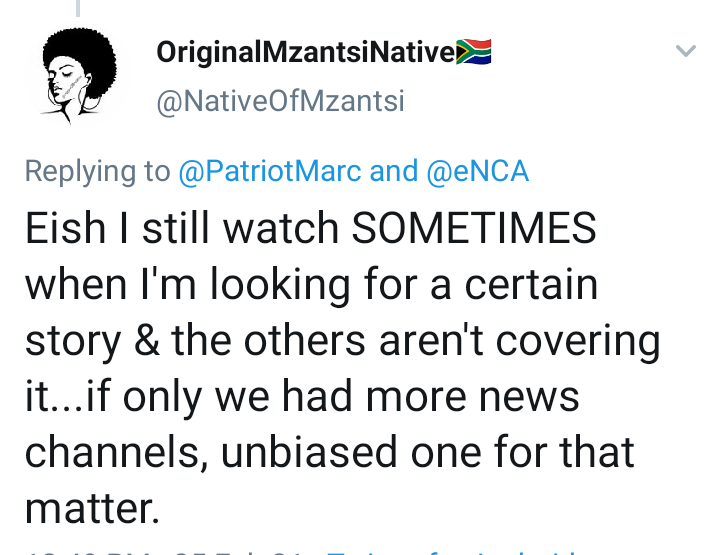 @Malesa
I haven't been watching TV for past 6 years, the propaganda and programming was unbearable.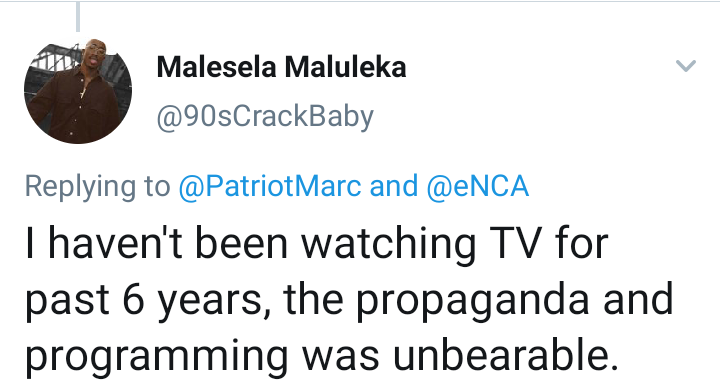 @N
20 years ago. Made the mistake of thinking SABC would evolve in time for the digital revolution. Perhaps #4IR bots will do it?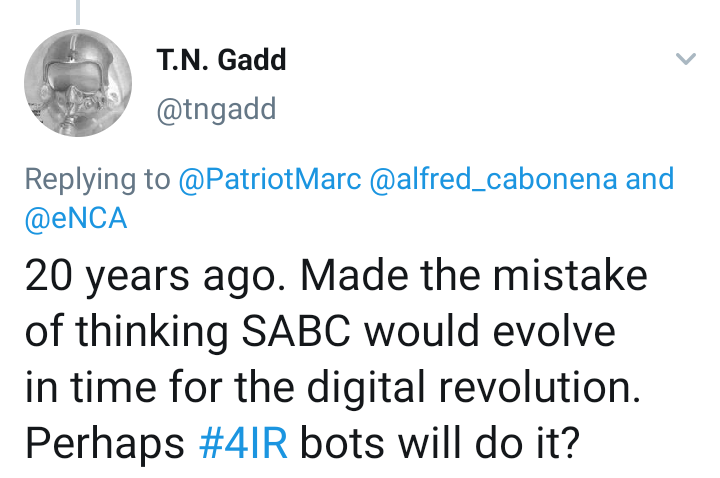 What can you say to This?
Content created and supplied by: Legitboy (via Opera News )