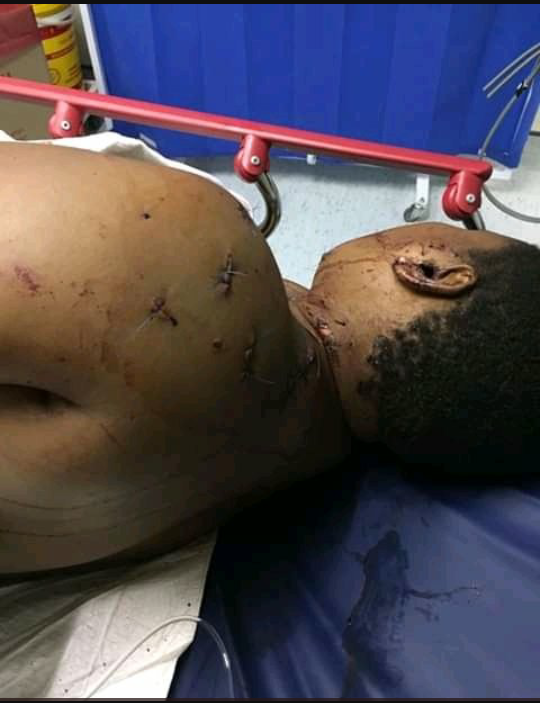 The husband of Dimakatso Ratselane a presenter at Lesedi FM has been arrested, he was on the run after stabbing his wife 49 times, leaving her fighting for her life.
Mckenzie Ratselane was arrested in Ennerdale, SAfm has revealed.
"A suspect who's been on the run after he allegedly brutally attacked and stabbed an SABC current affairs presenter last week has been arrested.
Mckenzie Ratselane who is the husband of Lesedi FM current affairs presenter, Dimakatso Ratselane was arrested in Ennerdale," they revealed.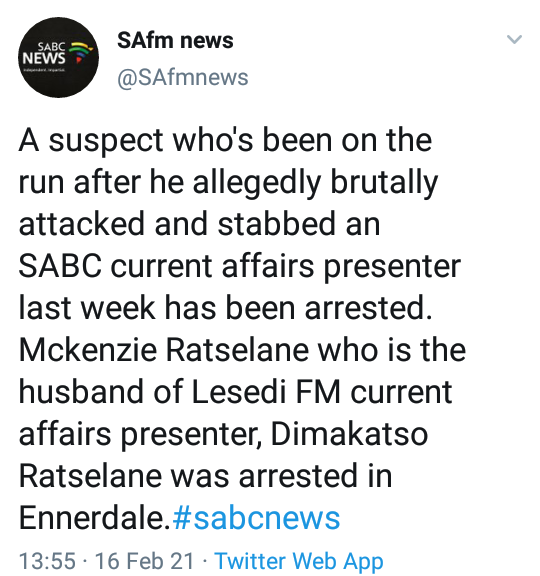 Social media users are excited to hear that the suspect has been arrested after the brutal attack of Dimakatso has been a topical issue on social media platforms and many continue to pray for her recovery.
"The stray dog has been captured. Hopefully the boys inside will teach him a thing or two about being a man,"
"Attacking the love of your life and mother of your kids and then running away making it the police responsibility to find you. What an exemplary man,"
"I'm happy the law has exercised it's powers, such animals should be locked away from our communities," some suggested.
Fikile Mbalula says the arrest of Dimakatso's husband is good news indeed.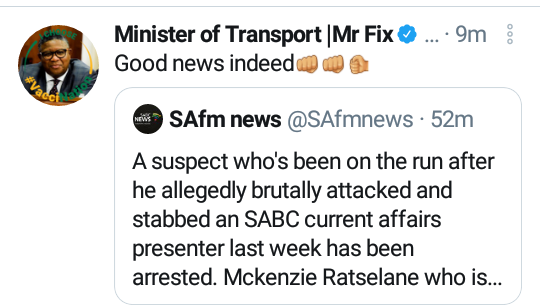 Content created and supplied by: yunahbvumbwe (via Opera News )