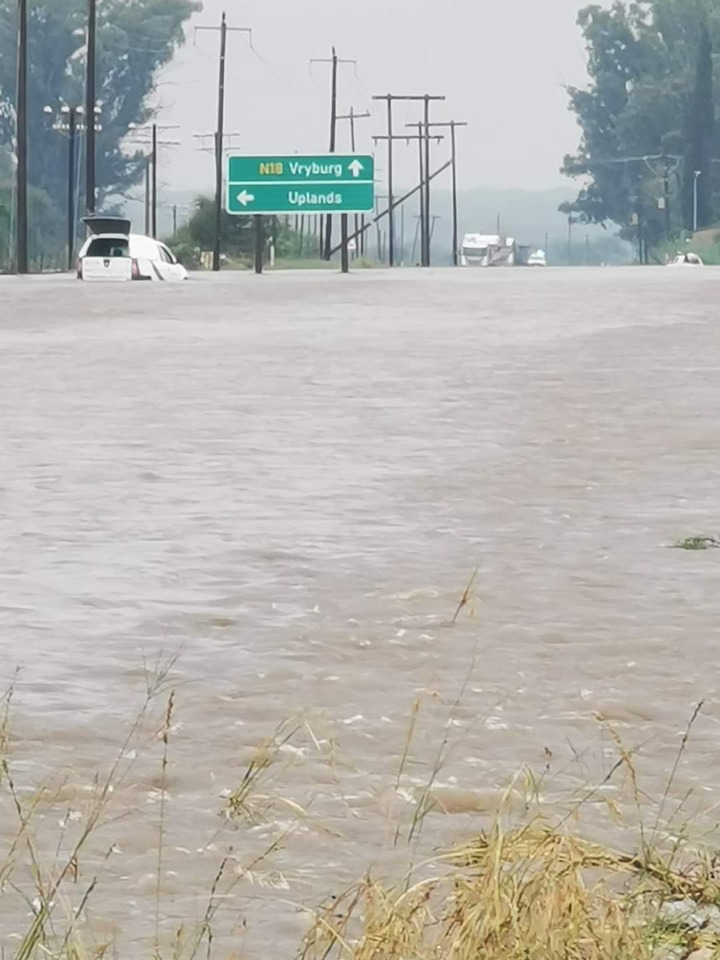 While rains are busy showering in most part of the South Africa, people in the road are advised to be more careful.
North West - N18 Route is Flooding between Vryburg and Taung. From the videos shared by motorist who are stuck there, it looks like small cars can't pass that road due to heavy flooding on top of the N18 Route.
Traffic SA reported that, Northern Cape - N18 Route is Flooding between Vryburg and Taung. People and motorists are advised to avoid traveling at this time and are also advised to use alternative roads in the mean time.
According to Rob beezy, When the rains brought abby tropical storm Eloise hit the North West province , Many rivers and roads filled beyond its brim. The waters swept across the town, collecting the dust and some put on the roads and while some roads will just get damaged.
When roads are filled with water like this, its not advisable for motorists to enter nor use the road since they don't see underneath of the water and some roads are not swiped away while others are having big potholes.
Content created and supplied by: Mukona94 (via Opera News )