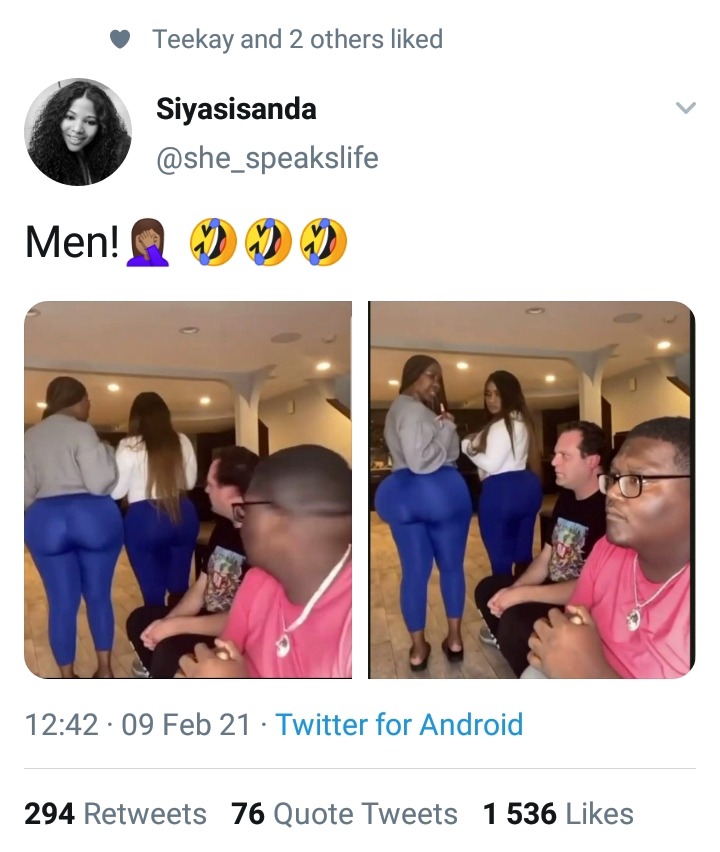 Screenshot cred: Twitter
There's a video that is making rounds on social media platforms, in the video you can see that these two men who seem like they have been playing FIFA stop and stare at two ladies who were passing by but stood right next to them. The video caused stir on Twitter as people noticed how these two men reacted upon seeing that the ladies were right next to them and they were looking back at them.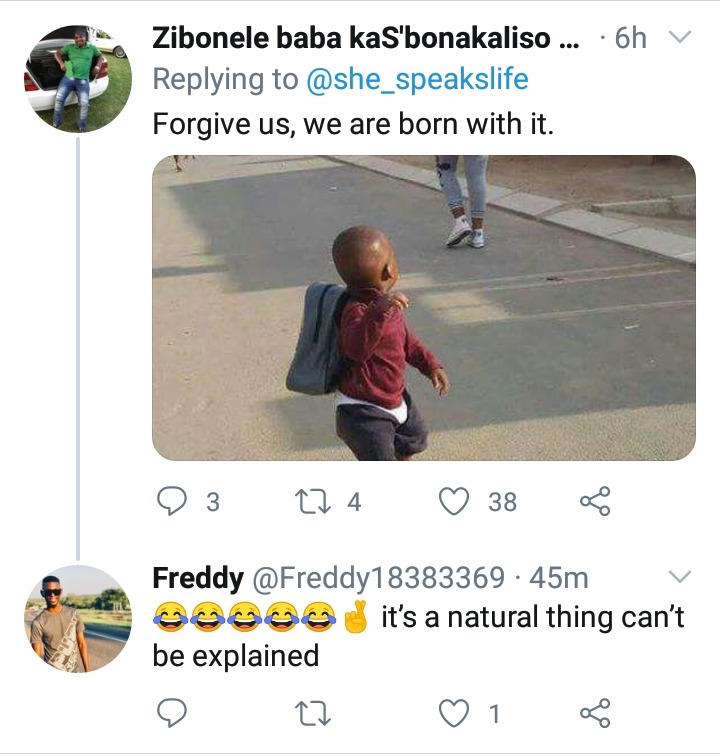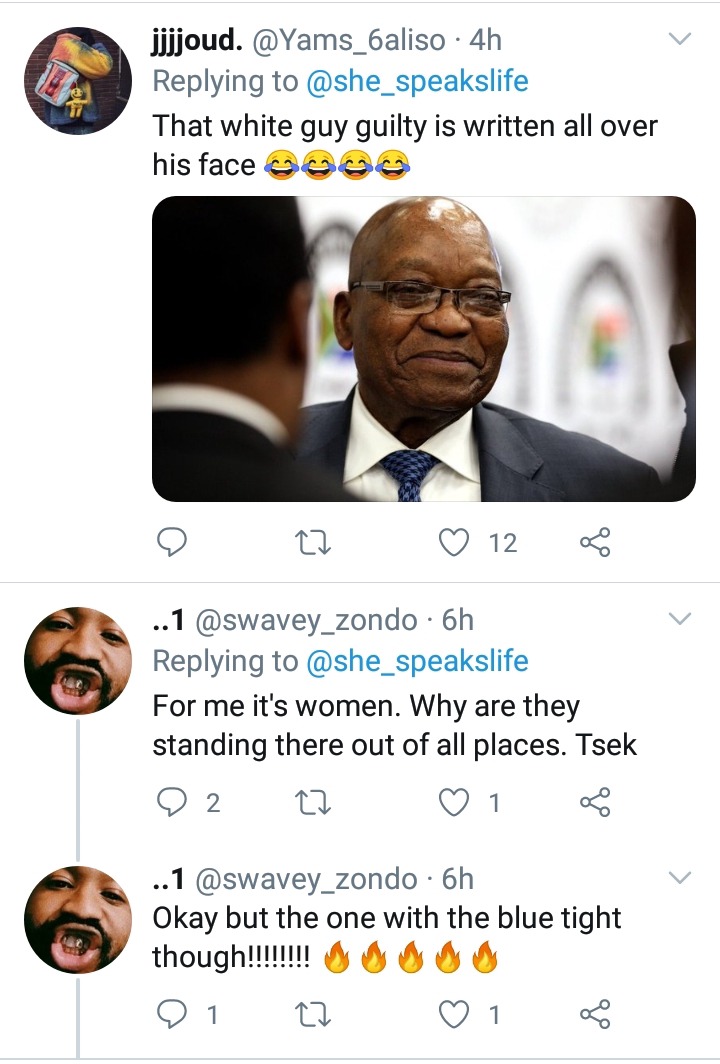 Screenshot cred: Twitter
Apparently it's natural for men to stare at ladies when they are passing by no matter how creepy it is. They are programmed to stare at ladies when they pass by, it just happens especially when the ladies have nice bodies and look good. Sometimes even when they are walking with their wives or girlfriends you'll catch them staring at ladies who are passing by, and they excuse it by saying that the lady does not look any better than their current partners.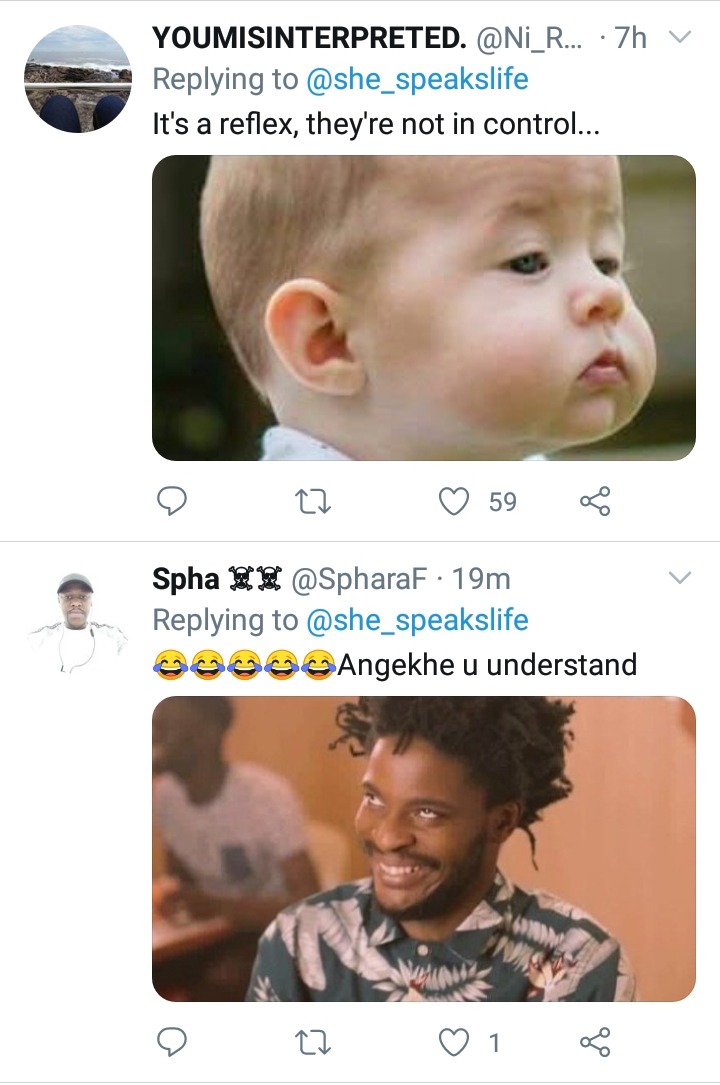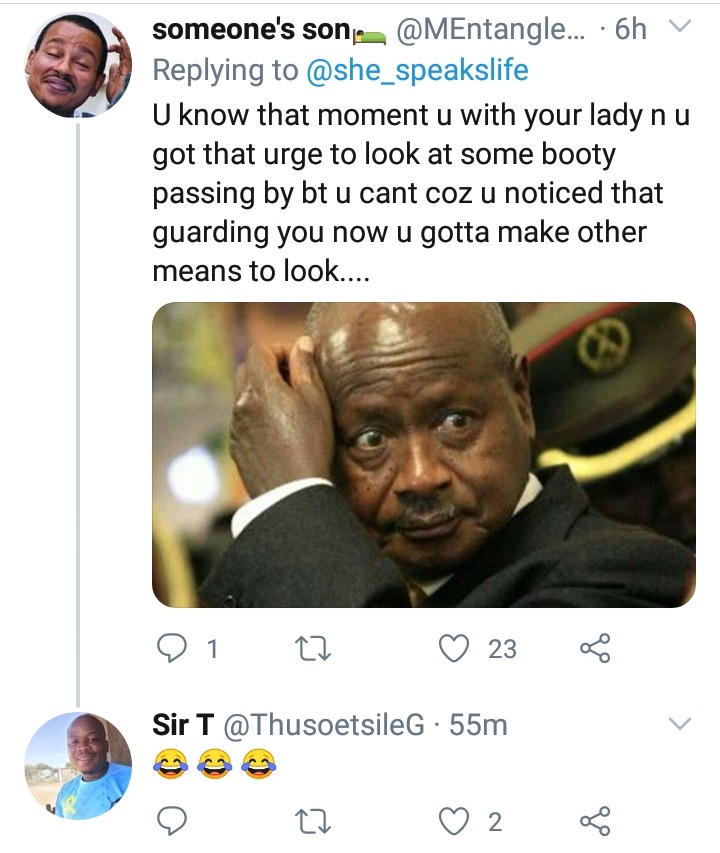 Screenshot cred: Twitter
Imagine if these men's girlfriends were around to witness their men staring so hard at other women. It would end with breakups or a lot of arguments because women like to feel secure, and when they feel disrespected they start questioning everything and assuming other stuff that does not even exist just because their partner made them feel like they aren't worthy of their attention.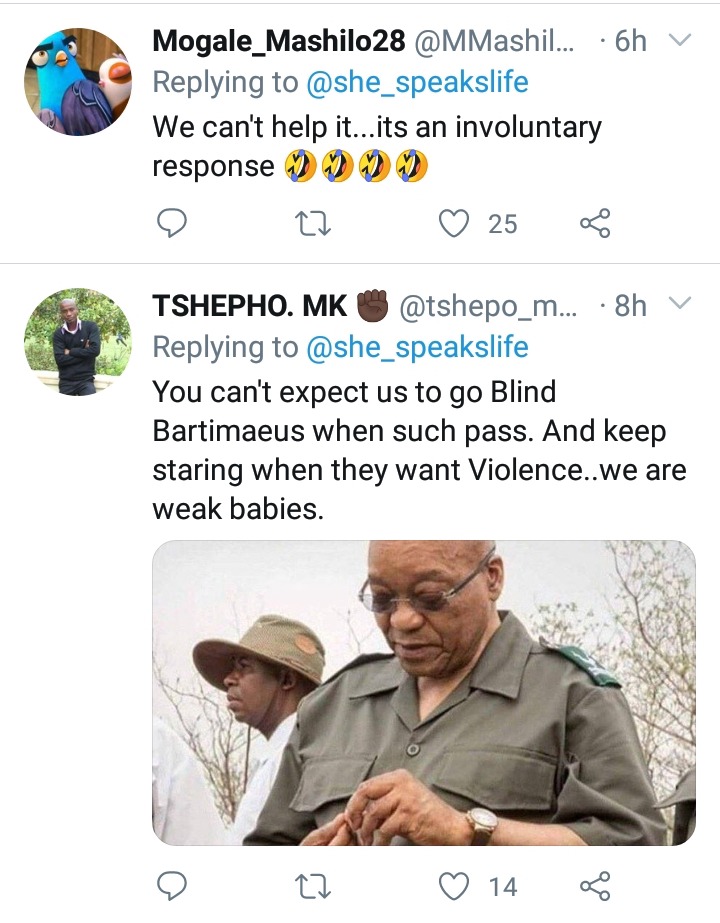 Screenshot cred: Twitter
While other women like the attention they are getting when passing by men, other women find it uncomfortable and creepy. We are living in a world where human trafficking is currently high and rape casses increases everyday. So when women notice that they are being stared at for so long they start getting uncomfortable and looking for a way to protect themselves from those stares and what might happen next.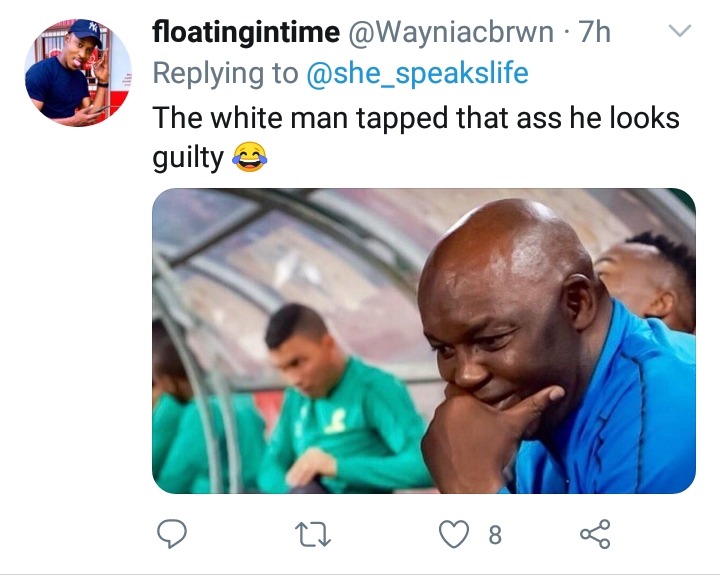 Screenshot cred: Twitter
You can tell that the white guy in a video looks guilty, he knows that it's wrong to stare at ladies when they are passing because it makes them uncomfortable. Both of these men in this video were caught in an act and they had to pretend like they were not staring which means they know that staring is wrong otherwise they wouldn't have to dart their eyes when caught.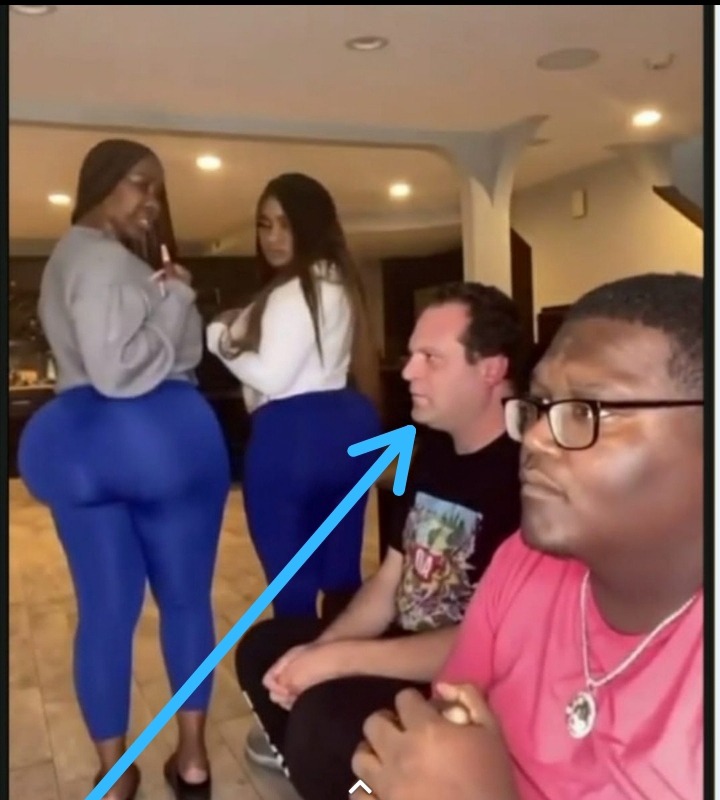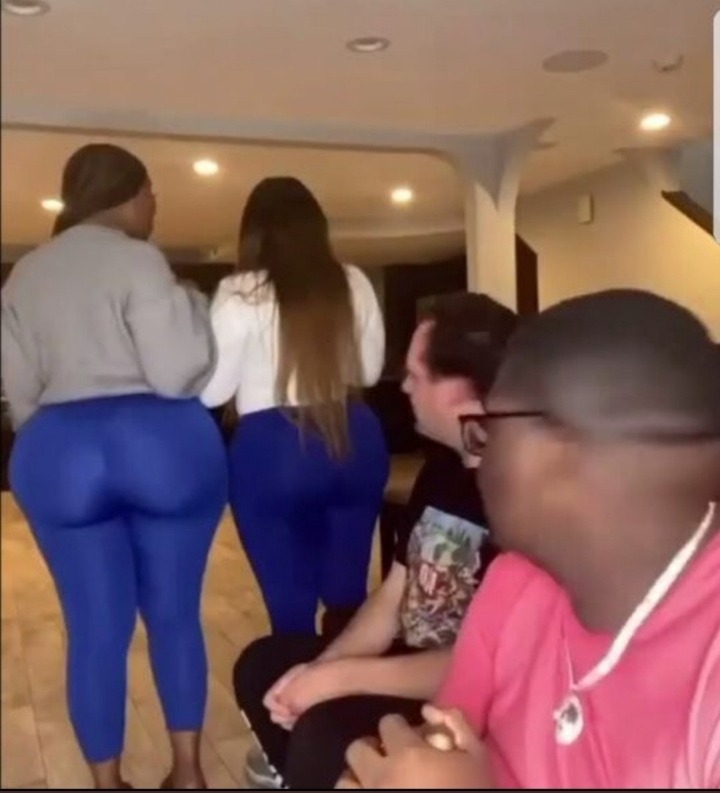 Screenshot cred :Twitter
Content created and supplied by: Perse05 (via Opera News )