The method is commonly used to steal things from shops and stores and escape without being seen, meanwhile the method of stealing by male criminals is using violence, force and weapons. Women have their own tactic to steal.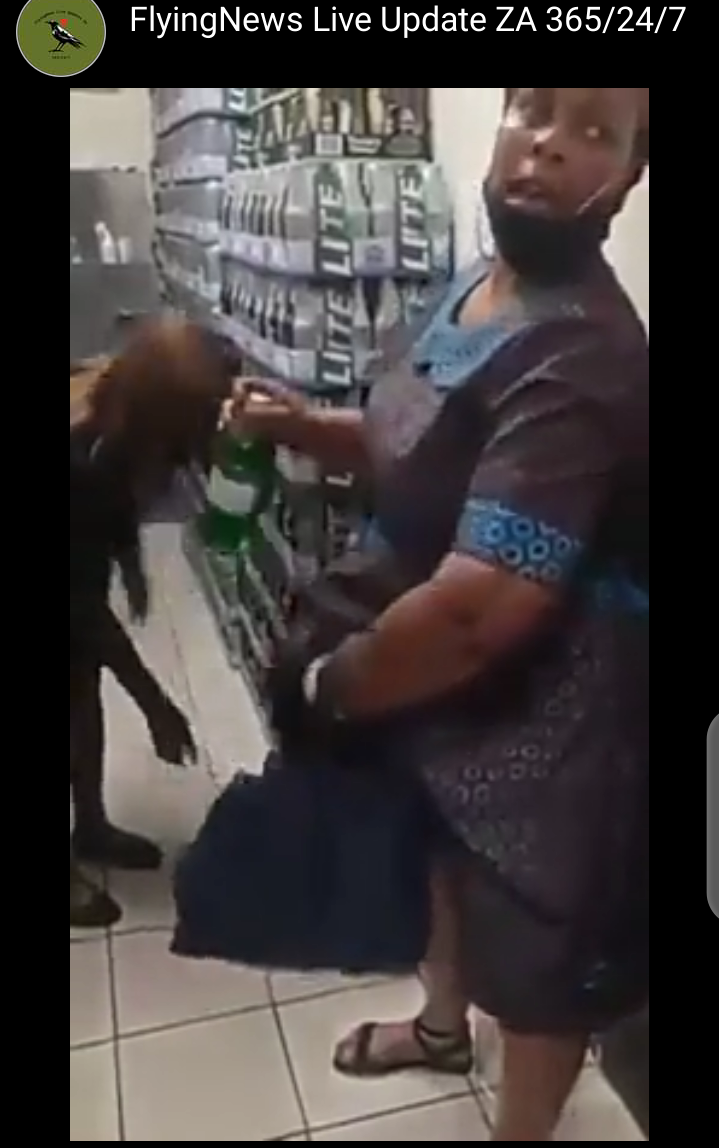 Screenshot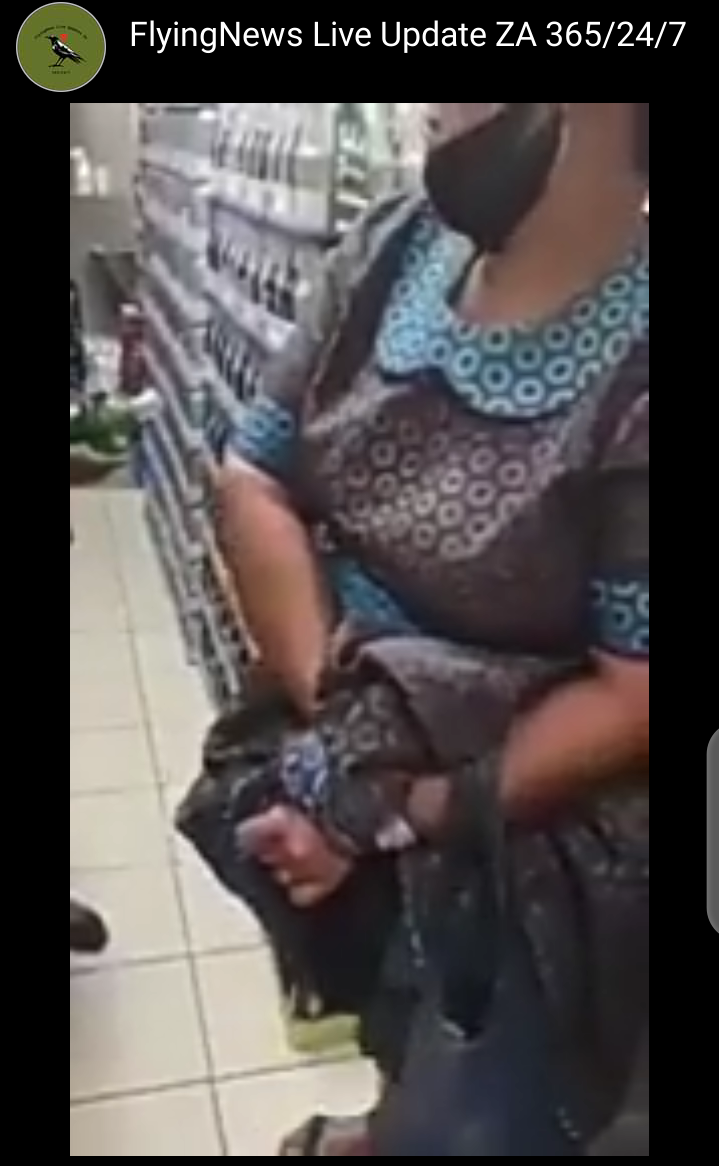 Screenshot.
The women was caught stealing alcohol from a liqour store, she simply went to the isles far where its she won't be easily seen and start stealing bottles of alcohol and hiding them under on a carrier hidden in her skirt or long dress.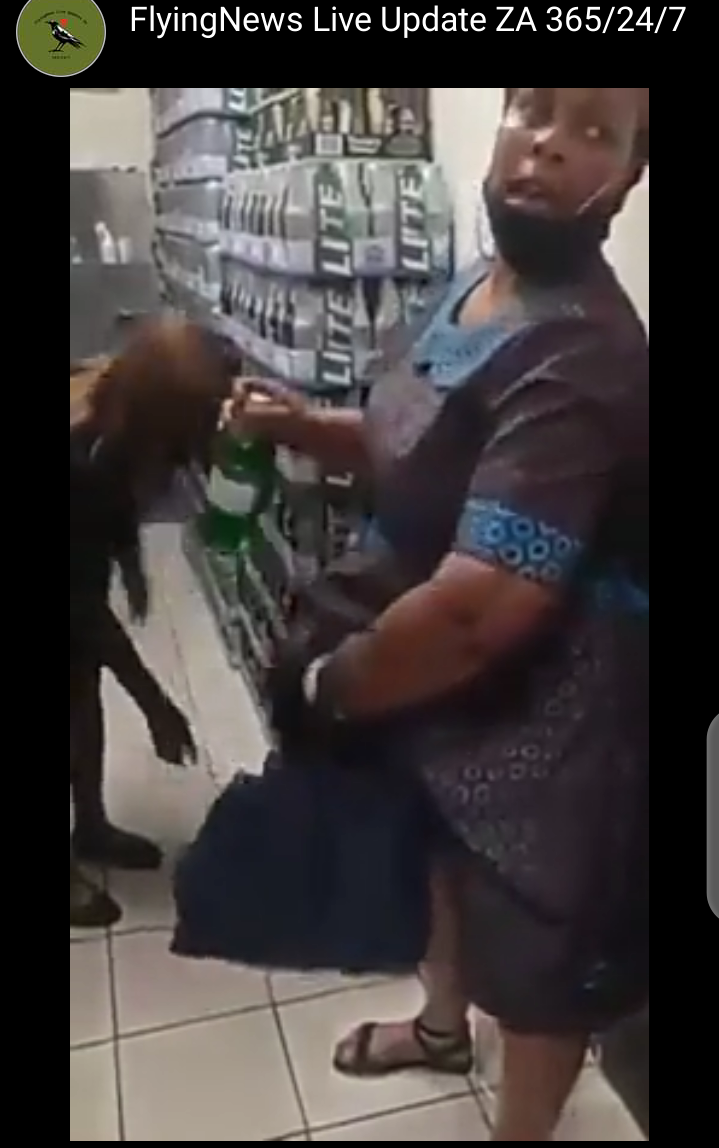 Screenshot.
But in this incident she was caught and recorded, the video is now gone viral on social media. She was forced to return all the alcohol she had stolen, about 6 X 750ml bottles of alcohol, Tanqueray, and Gin came out from where she was hiding them under her dress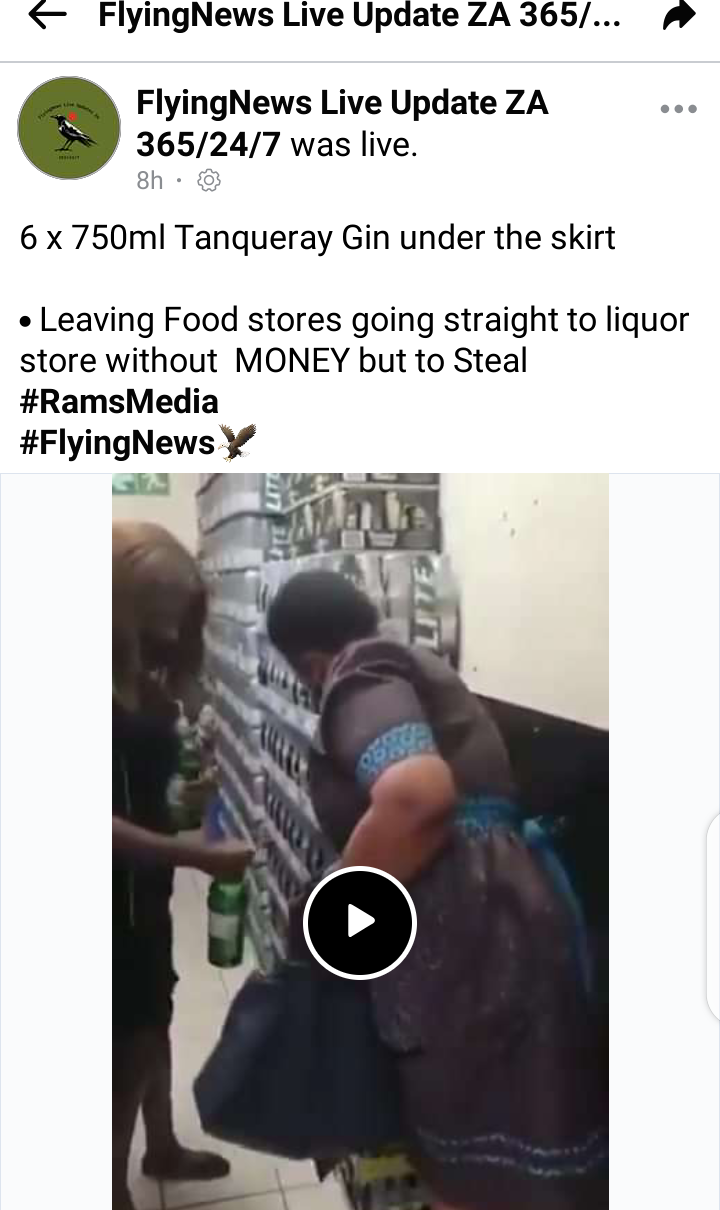 Screenshot.
This method of stealing is widely used by women and a number of women have been caught stealing in this manner.
Watch
https://www.facebook.com/FlyingNewsliveUpdate/videos/2064818583655989/?app=fbl
Thank you for reading,
Content created and supplied by: Technon (via Opera News )