2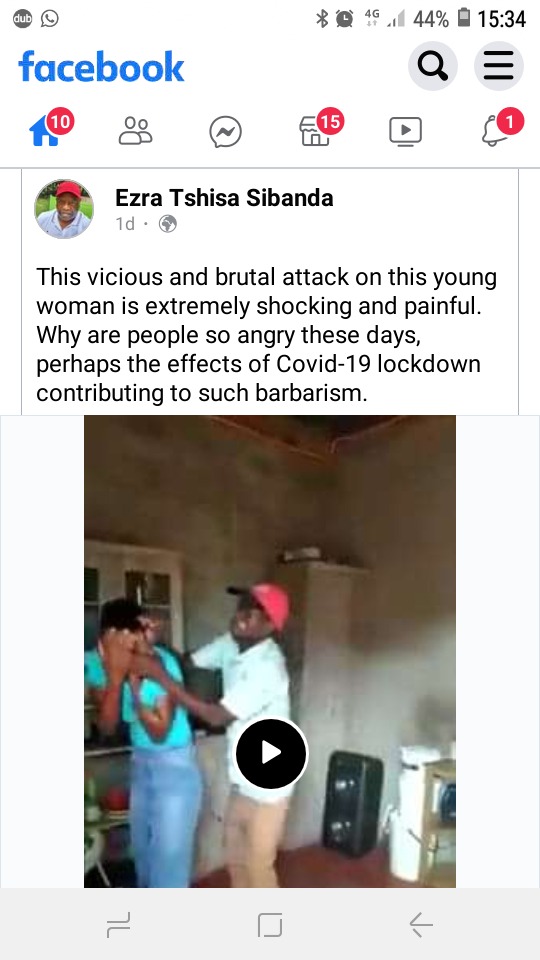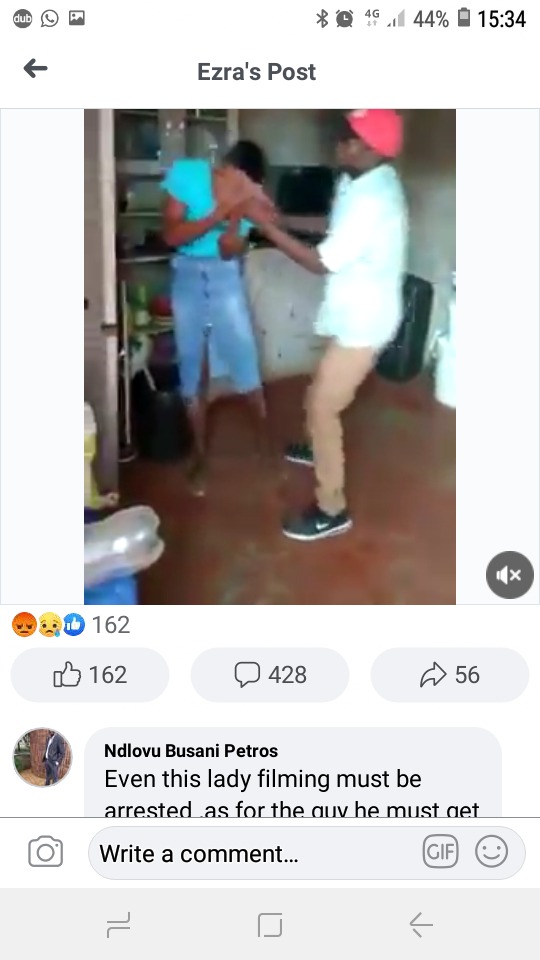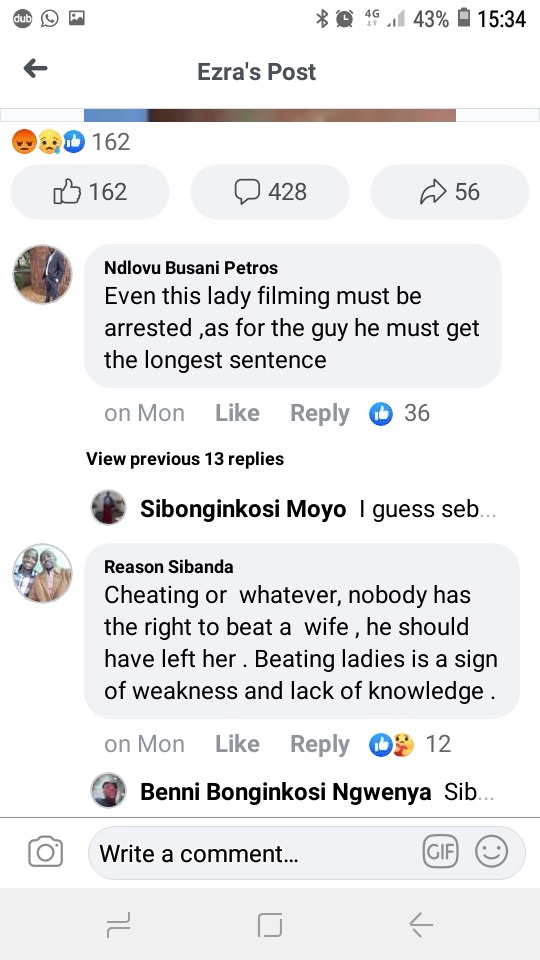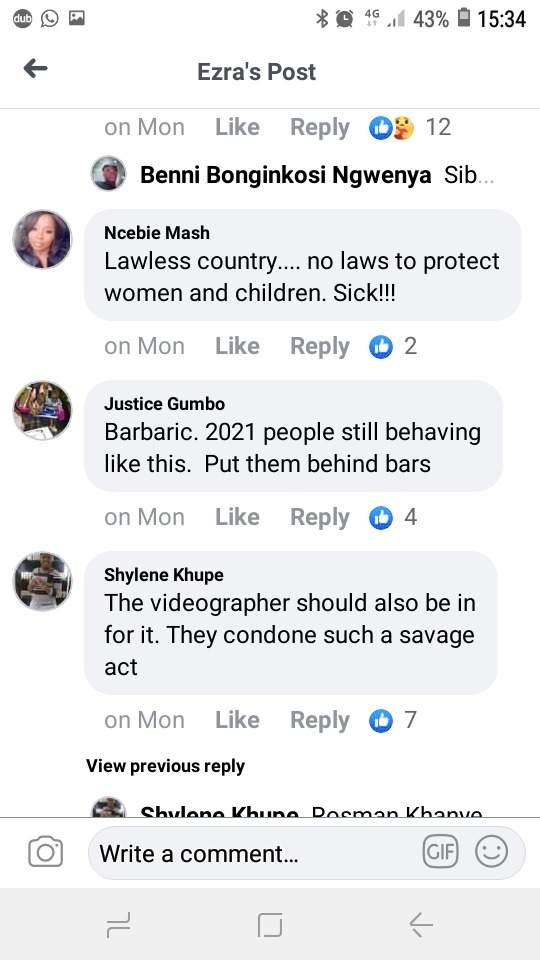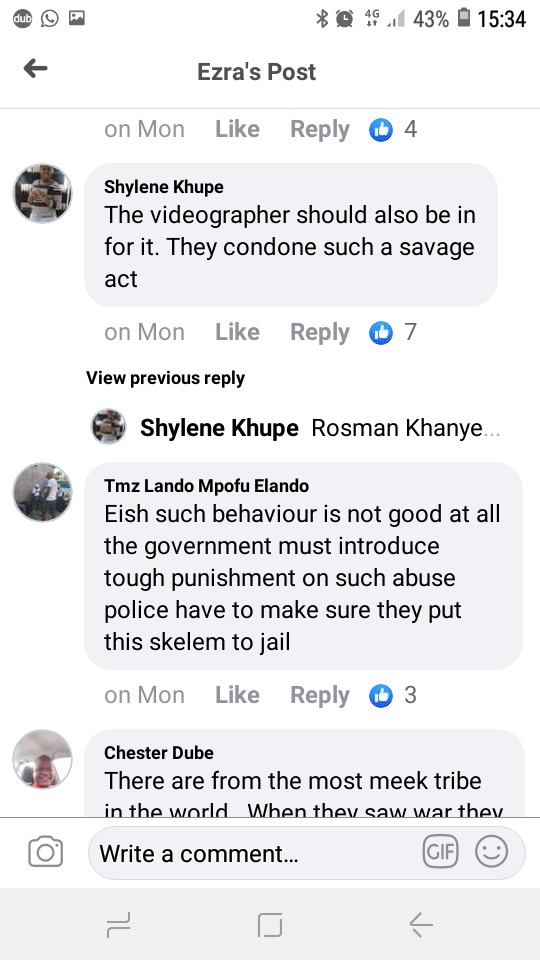 I used to think Shona people from Zimbabwe are the nicest people in Zim but i guess i was wrong after seeing this vedio which is circulating on social media. A young man is seeing beating up his wife or girlfriend and he is not just reprimanding her if it was the source of the beating but he is beating her to cause gruesome bodly harm.
They speak shona and the vedio was originally posted by a Zimbabwean former radio presenter.
Well people are watching and shooting a video while this woman is badly beaten. They are not even asking the man to stop the beating. What is more shocking is that a woman can be heard talking behind the camera and they seem to enjoy what they are watching they don't do anything to help the poor young woman. When the man start to kick the woman in the head the woman can be heard saying "don't kick her in the head." She's not telling him to stop.
These people must be arrested including the woman talking behind the scene. It is sad to see a defenceless woman get beat up like this. Nomatter what she did beating her like this is not good. I am fuming with anger i wish i can get my hands on that guy and the woman behind the scene.
We are saying no to women abuse but some women are supporting it.
Content created and supplied by: Mankizana (via Opera News )