I know that a lot of people would have wanted justice to be served that way but we know that , they might be serous consequences following lerumo's retaliation on Bohang.https://www.google.com/search?q=lerumo+shot+bohang+on+scandal&client=ms-opera-mini-android&channel=new&sxsrf=ALeKk037X8mjZrdgzgCOLpJfHAvtoNJnFA:1614192837517&source=lnms&tbm=isch&sa=X&ved=0ahUKEwib8rb1mIPvAhXzsHEKHVJJAWEQ_AUIBigB&biw=360&bih=552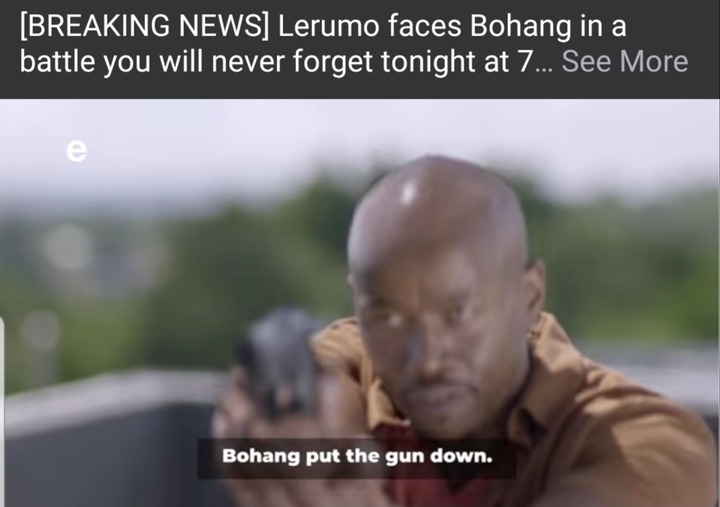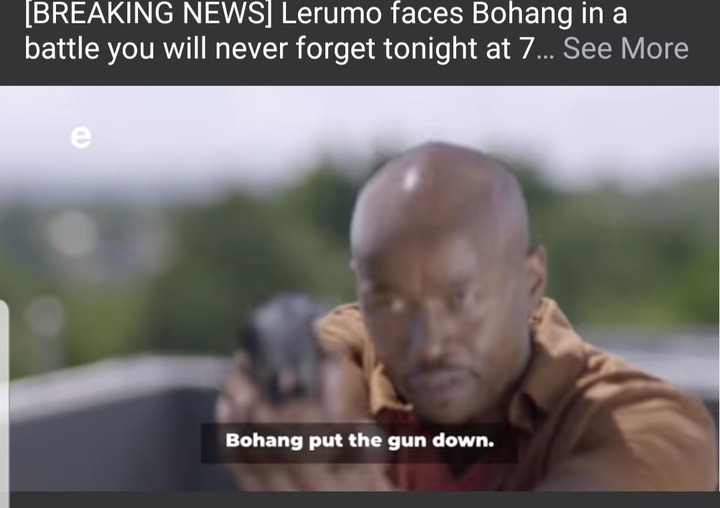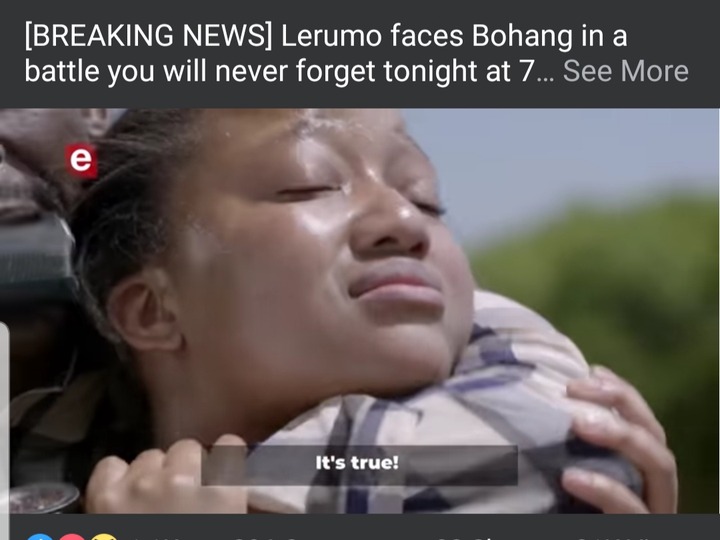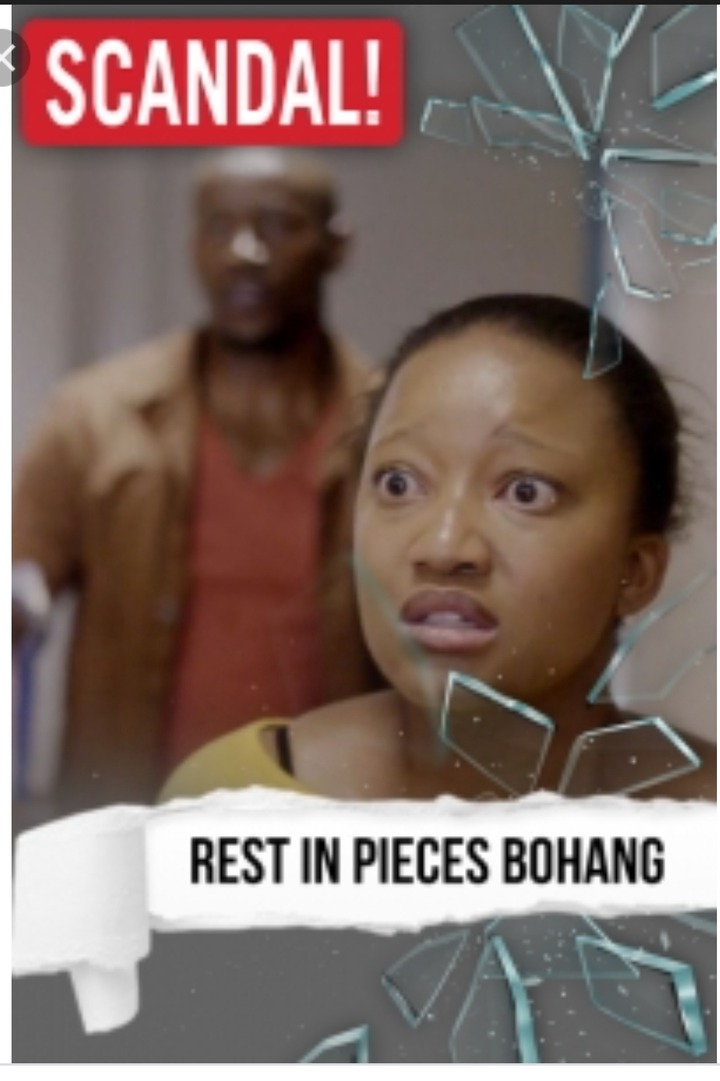 Bohang was already shot and on the ground. There was nothing that he could do next. Lerumo could have arrested him and charged him, but knowing the justice system of this country, a lot of you would have done the way Lerumo did it. The difference between Lerumo and you is that, he is a trained cop, some us feel more power with the gun in our hands but to the police a gun is for control.
Lerumo might face the law, Seiphathi might have wanted Bohang to be punished but not for him to be dead. Seiphathi will start to fear Lerumo, their relationship is going to be hacked by this, though eventually they will build up, but what happened tonight will scare the ones Lerumo loves.
I do believe that, killing is not a punishment enough for perpetrators but an easy way out of misery and embarrassment. https://www.facebook.com/103804851574932/videos/427255058482404/
Thank you,what do you think Lerumo could have done, killing or arresting Bohang and charge him. Please share your thoughts on this article on the platform below
Content created and supplied by: TheWise1 (via Opera News )