News has started rapidly spreading on Social Media of a scammer who targets young women first manipulating them and then blackmailing them. In these days scammers are starting to become bolder it may be a good idea to know all the information so you don't get tricked by them. Here's all the details on this one.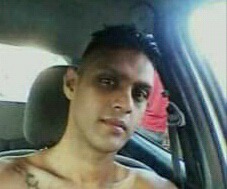 This scammer primarily operates on the application 2go, it is on this application that he targets young women claiming to either be a DJ or a business man. He then starts online relationships with them and manipulates these women into sending him nudes. Once they have, he starts to blackmail them for "special favors" among other things.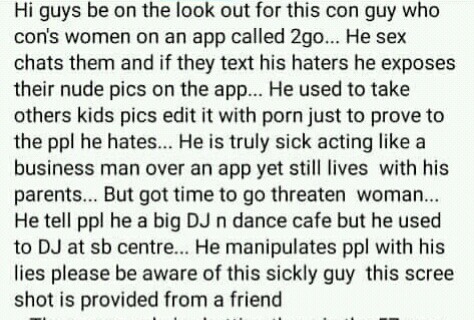 It is important to ensure you're own safety online and not give out anything personal, including pictures, to people you don't know and haven't met in person. This is only one case of crime, However multiple happen everyday with people attacking both men and women.
Tell me what you think in the comments of this and follow for more news as it happens.
Source :
https://www.facebook.com/groups/334053966765323/permalink/1539697606200947/?app=fbl
Source :
https://www.facebook.com/groups/1186919874711213/permalink/4734874733249025/?app=fbl
Content created and supplied by: The_Fifth_Estate (via Opera News )