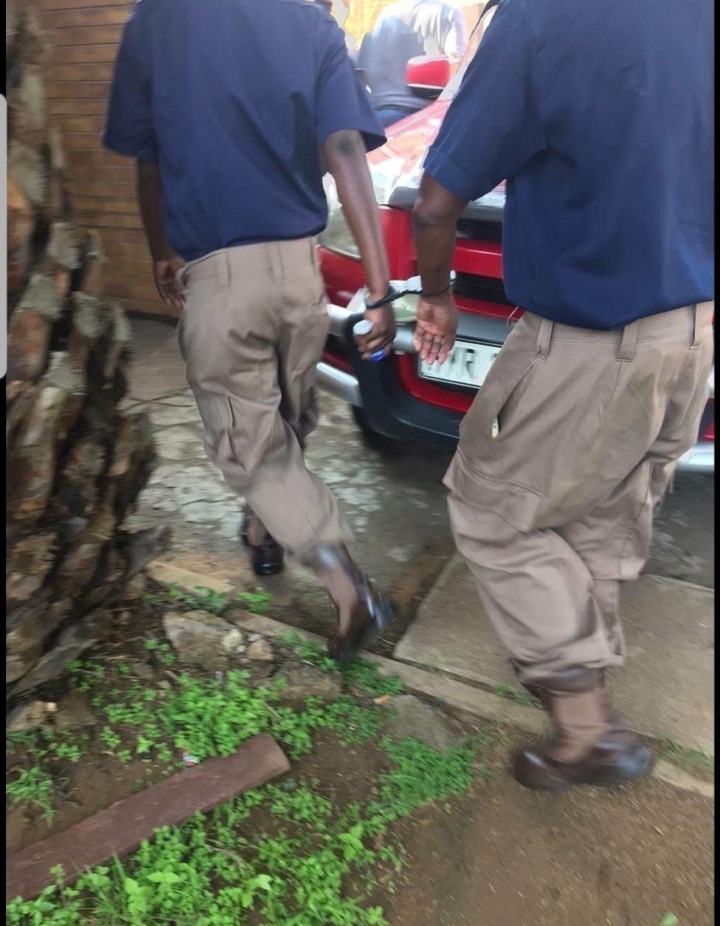 8 suspects have been arrested in connexion with the kidnap of a businessman In connexion with the kidnapping of a businessman who Was kidnapped last month, the suspects demanded the ransom of 3,000,000. Among those suspect is TMPD officer and three foreign Nationals and for other South Africans. the suspects were all caught in different locations and arrested, the producers two in search of the other TMPD officer and the other suspects were currently on the run.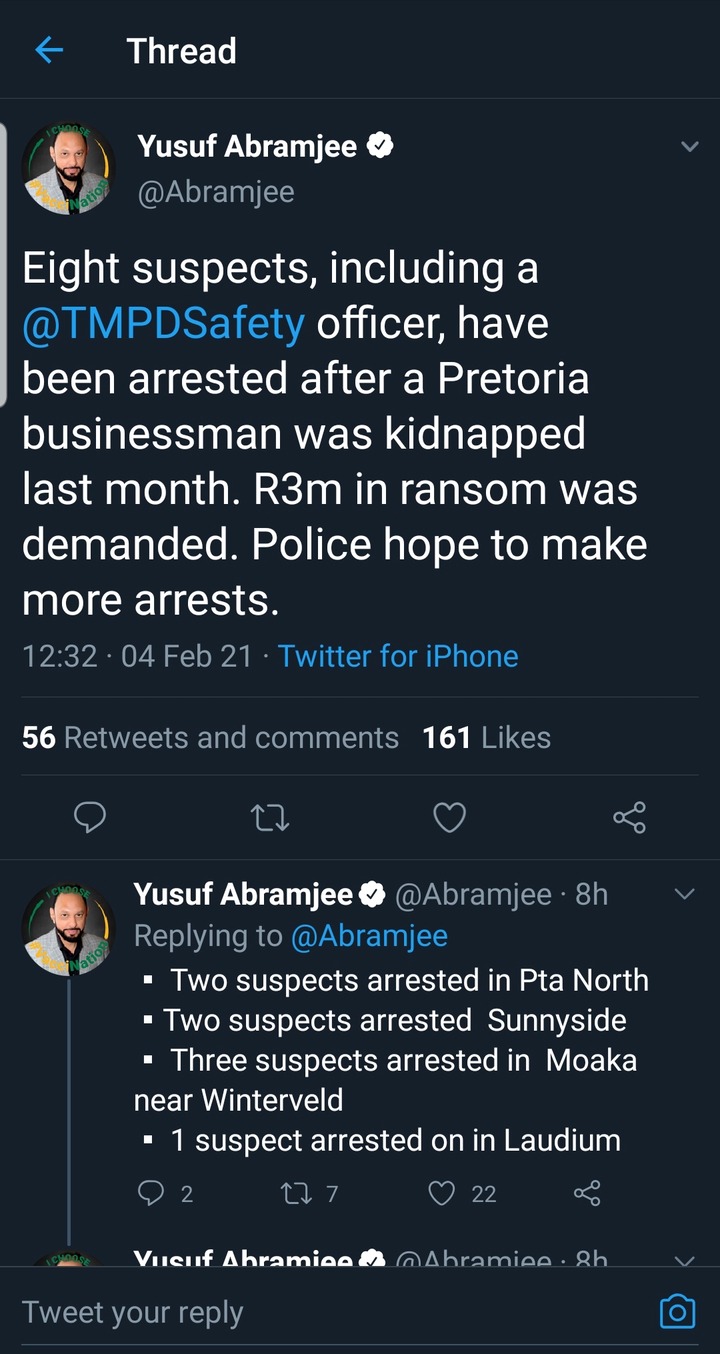 So more orders to be made soon, it is very sad that these days criminals are higher this parties and this is because of the requirement. Traffic officers they don't demand much from them so anyone just goes then applies for the job into their criminality while hiding under the uniform, these are the very same people who take bribes from people cause that's what they take the job for.
The people that hire police they should make sure that they scream them before hiring criminals, because this makes it unsafe for people. you can imagine this businessman could have been stopped by the two traffic officers as if they were doing their jobs and then kidnapped him.
https://twitter.com/Abramjee/status/1357275754661376000?s=09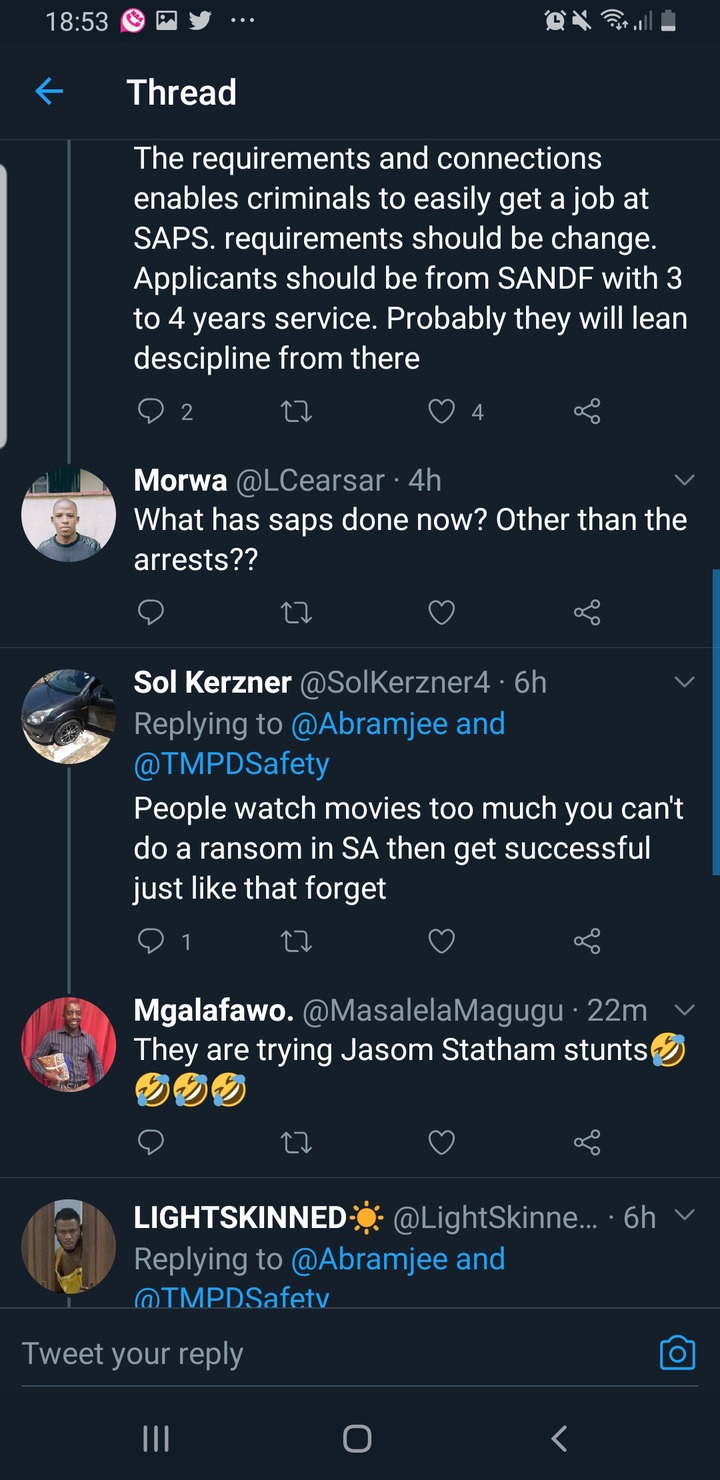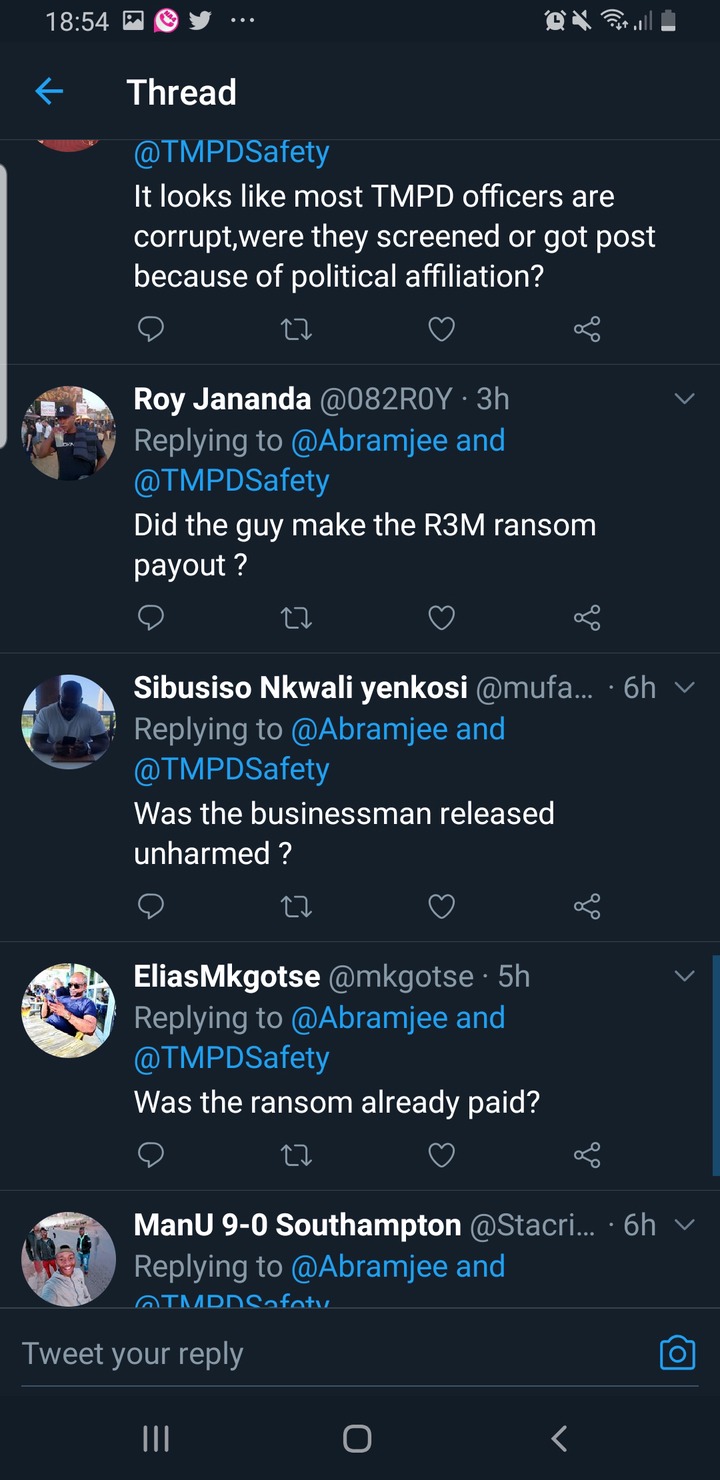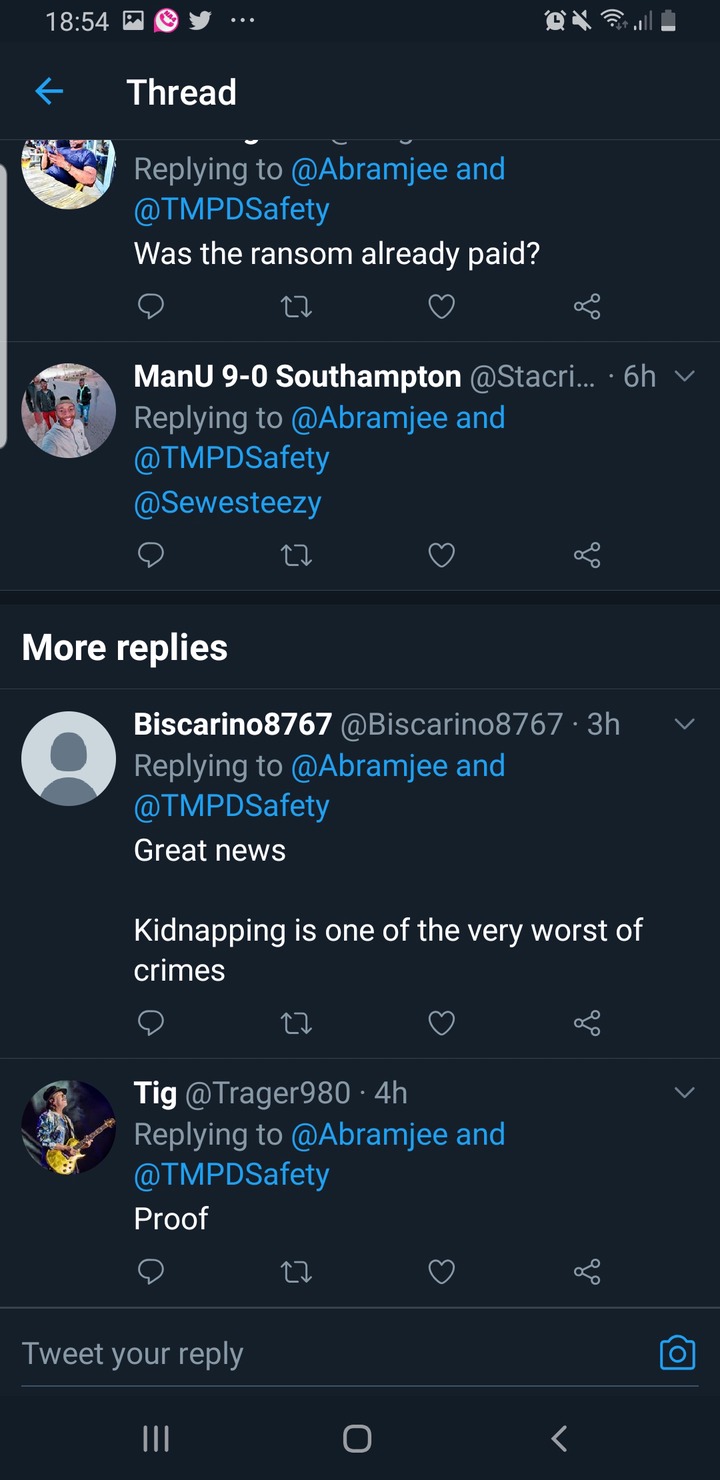 Content created and supplied by: Thee_Hub (via Opera News )