The community is tired of gender based violence which is claiming lives of defenseless women day in day out and the community of Ha-Mutsha outside Ṱhohoyanḓou decided to put an end to it by taking serving the alleged perpetrator some mob justice.
Reports emerging from that part of the country suggests that the man who allegedly jumped the perimeter wall to gain entrance into his ex-wife's house was seen beating up his ex-wife much to the annoyance of the community members who then mobilised and came together to save the woman from. The evil man.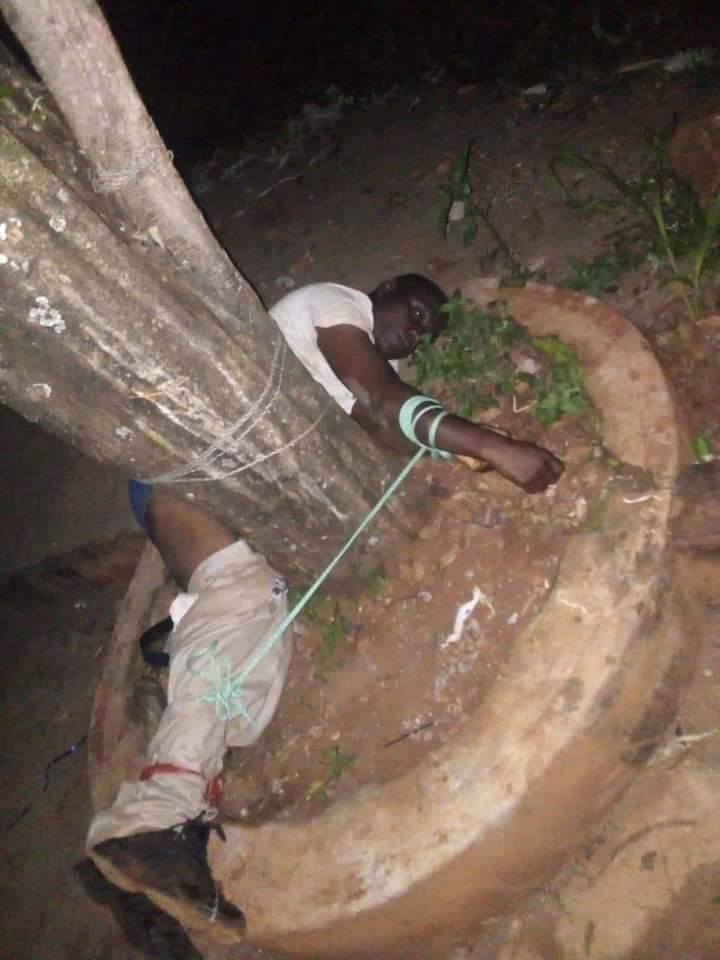 "A man accused of being involved in after separation abuse has been attacked and beaten up by community members at Ha-Mutsha yesterday. The man would usually come and beat up his ex-wife. In the latest incident, he allegedly jumped a perimeter wall at the woman's home. He was seen beating up his ex-wife by community members who then mobilized and came to the woman's rescue," the publication reports.
Before calling the cops on him, the community tied him up to the tree, undressed him and gave him a beating of his life.
Source: https://www.facebook.com/795201140876302/posts/1236451000084645/
Content created and supplied by: Shonisani_Cliff (via Opera News )