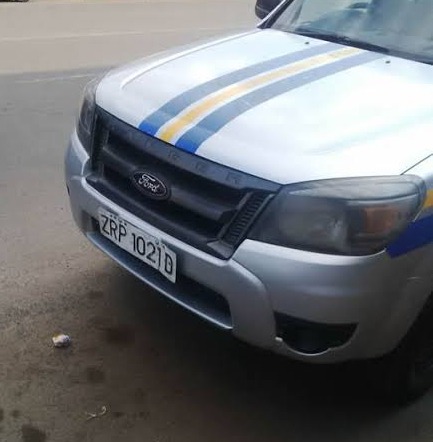 A warning is reported to have been issued to the Zimbabwean farmers by the Zimbabwe Republic Police.The Zimbabwean farmers have been warned against the act of leaving their livestock on the Highway uncontrolled.
The Zimbabwe Republic Police warned that such actions are punishable and farmers who do so risk getting prosecuted by the law.
It is alleged in the report that a number of accidents are occurring on the country's highways.The reason for those accidents is alleged to be the livestock which will be straying on the Highway with little to no supervision.
It is alleged that the government installed a fence along the Plumtree- Mutare highway but the least expected took place.
Its alleged that the boundary fence that was installed by the Government got vandalized and as a result,animals are seen straying and not controlled on the Highway, which is a danger to the motorists.
A sad report is given of a twenty year old Anele Ndlovu , who was from West Nicholson.Anele is reported to have got involved in an accident as his car ploughed into a herd of cattle between the Bulawayo-Beitbridge road .The accident would sadly lead to his death.
The accident is reported to have taken place while it was at night.Inspector Mangena , who is the Police spokesperson for the Matabeleland South reportedly expressed worry and concerns over the livestock which continued to be on the country's highways.
Anele Ndlovu is reported by the police inspector as having hit a cow and failed to control the car .In that process , he is reported to have hit two more cattle when his car lost control.
The impact with the cows led to the late Andile being thrown out of the car and dying on the spot.The other passenger who is reported to have been in the same car reportedly sustained some injuries.
The police spokesperson reportedly urged the farmers not to let their livestock stray on the Highway as they have a role to play in accidents that take place .
The Inspector Mangena highlighted that it is a punishable offence under the Roads and Road Traffic regulations for farmers to let their livestock stray uncontrollably .
Moving on , the police are alleged to have paid a visit to some of the farmers with the intentions of educating them.
Collen Bawn , West Nicholson, Mawabeni and Filabusi are some of the places that were visited by the police with the intention of educating the farmers about the importance of not letting their cattle stray on the Highway.
The Zimbabwe Republic Police were advised by the Chief Ndondo from Mbembesi to investigate the vandalism of the boundary fence which is alleged to have been put in place some years back.Adding on , the Chief highlighted that the fence is vandalised by the newly resettled farmers and that they do it at night.
https://www.chronicle.co.zw/farmers-warned-on-stray-livestock/amp/?__twitter_impression=true
Content created and supplied by: Kukizi (via Opera News )