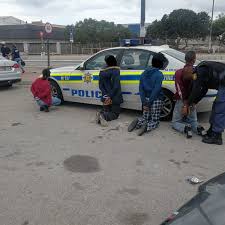 A media statement which was released by the South African Police Services spelled good news for all e-hailing drivers.
On Tuesday the 2nd of February 2021, a media statement was released by the South African Police Services announcing the arrest of five suspects who had robbed an e-hailing driver.
The suspects are said to have hijacked the victim in Browns Farm, Nyanga along Mazizini Street. This was after they had made an order of the e-hailing drivers services.
When the driver responded, the suspects proceeded to rob him the two mobile phones he had and the vehicle he was using to offer clients his services.
They threatened the victim with a knife as they wanted to rip him apart. The victim managed to jump out of the vehicle and escape with his life.
At that time, all the driver managed to do was to flag down a police team that was on patrol. He accompanied the members as they searched for the hijacked vehicle.
A 19 year old suspect was eventually arrested after the victim pointed him out as one of the suspects who robbed him.
Upon his arrest, he was found in possession of the two mobile phones that were reported to have been robbed from the victim.
Four other suspects who are aged between 16 and 18 were later on arrested as a result of a further investigations by the members.
They got arrested in Nyanga and they are set to make an appearance at the court in Athlone once the members charge them.
A swift response by the police led to the recovery of the hijacked vehicle.
Teenagers in Cape Town are now fully involved in crime and carjacking are seen as one of the most attractive ventures for them.
E-hailing drivers are some of the easiest victims and there are areas that they are known for getting hijacked. Browns farm is one of the hijacking hotspots.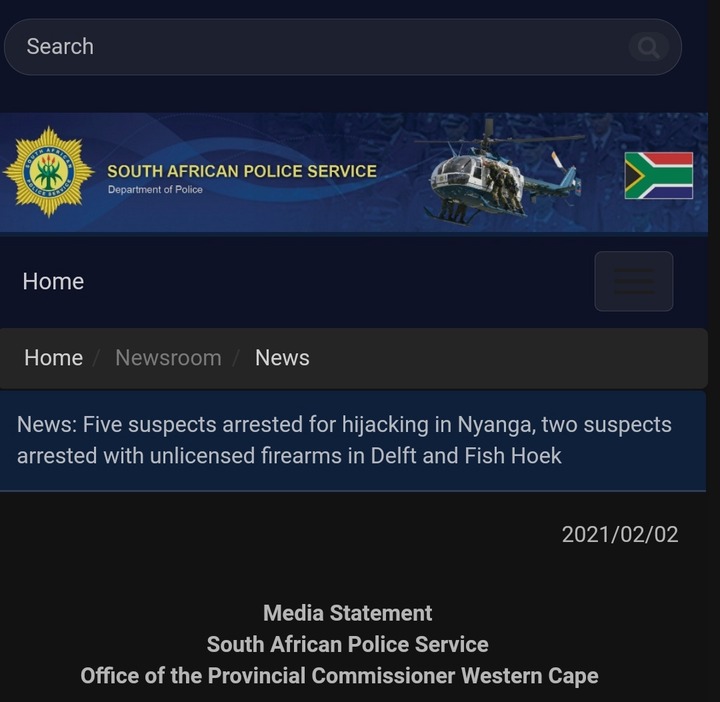 Content created and supplied by: AfricanChannelNews (via Opera News )