Hell hath no fury like a woman scorned! A woman from Cape Town was at her wits end when she found out that her husband was cheating on her with a varsity student. However, she felt even more betrayed when she found out that he put her as the sole beneficiary in his will.
These days, married men have absolutely no shame whatsoever. How do you put a side chick as a beneficiary while you have a wife and kids.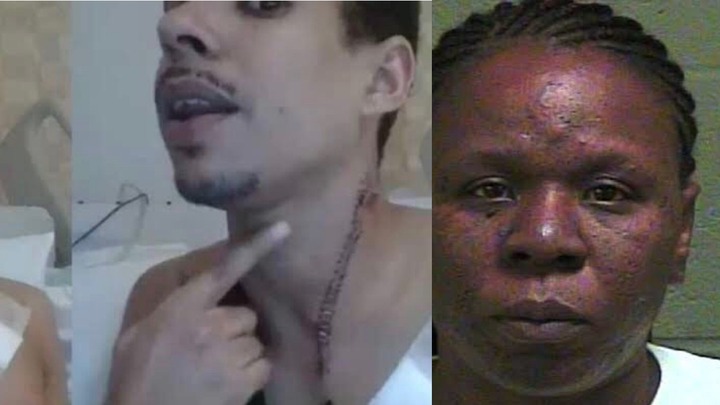 She said that she found out when she was looking for certain documents she wanted to use to register her eldest son at school. She came upon his will and was so angry that she took a knife and stabbed him in the neck area.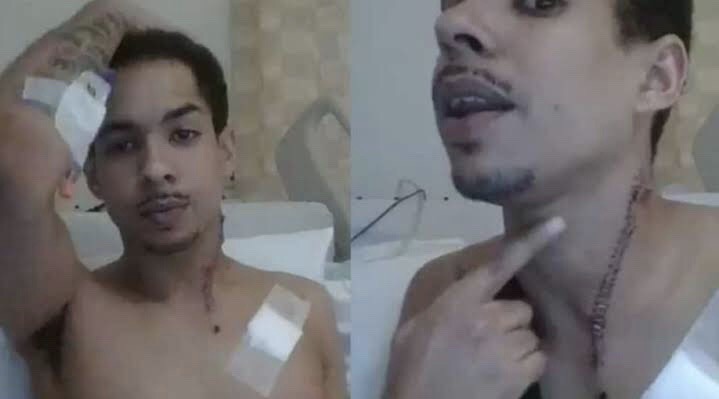 Emihle Zwane reported the incident on her Facebook page.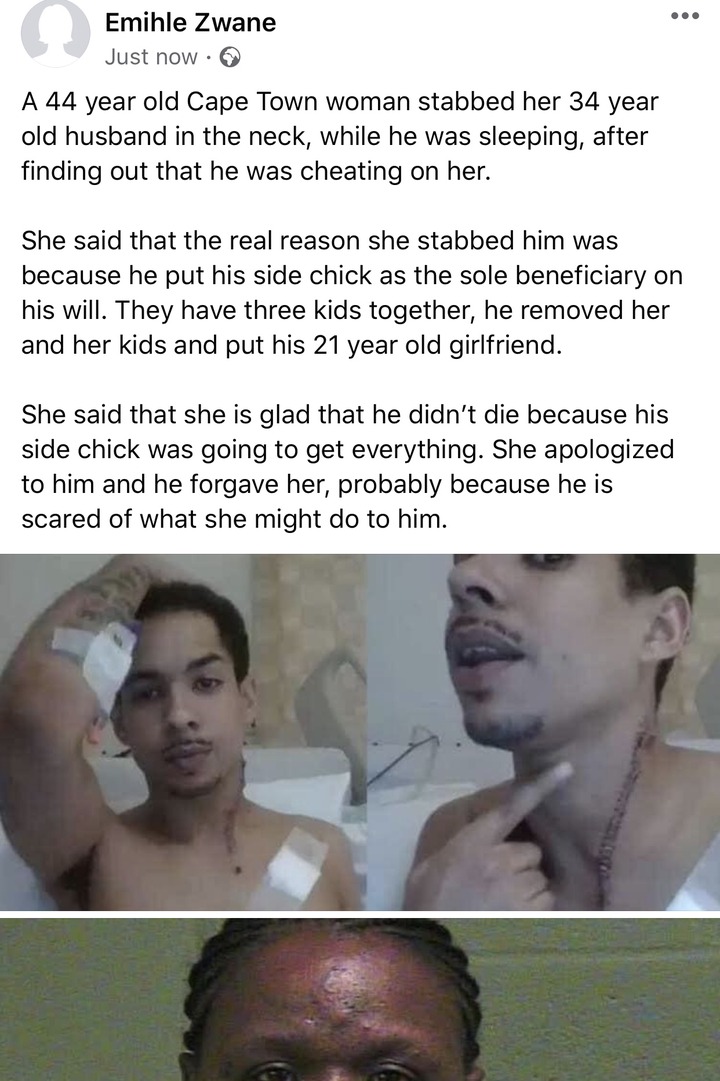 The woman has said numerous times that she is regretful and she is glad that her husband has forgiven her. However, his family is outraged. Firstly, they didn't approve of their marriage because she has always been abusive and controlling.
And secondly, they think that he only forgave her because he knows that she knows a lot of thugs and criminals who can do much worse to him if she leaves him.
Content created and supplied by: nqobilem_ (via Opera News )