Thugs Robed A Cherry Design Jewellery Shop
For many years South African Police have been working hard to fight the crimes that have been happening in our country.Too many businesses have been destroyed by criminals. People who should find jobs to work for their families are doing it the wrong way.They have been destroying people's businesses who are working hard to provide for their families.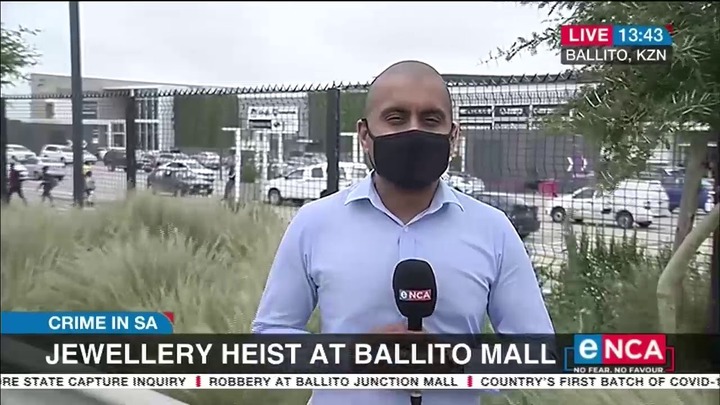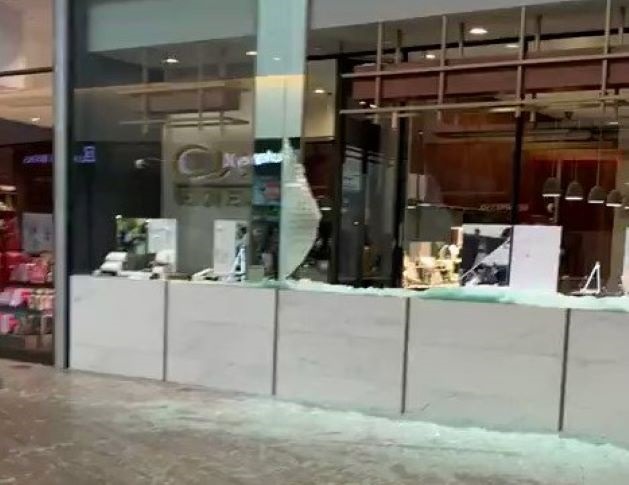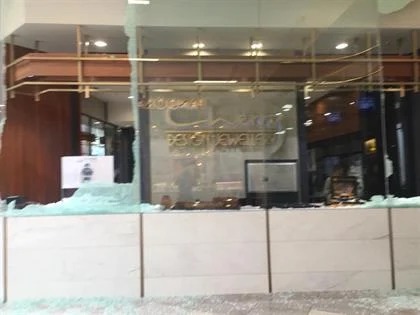 Crime still remain to be a big problem in South Africa. Thugs are all out to destroy people's properties who have worked hard to build their own businesses.It is so heartbreaking to see a shop been destroyed like this, by people who don't want to work hard for a living.
On the 01st of February 2021, a Cherry Design Jewelery was robbed.The robbery took place in Ballito Junction Mall in Durban. The person who witnessed the robbery, Sthokozile Cele was left traumatised by the incident.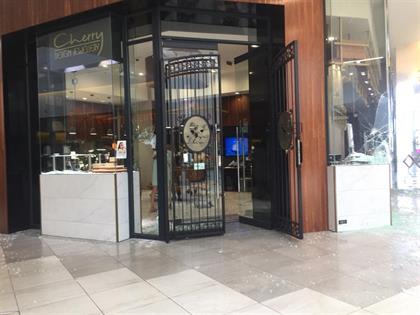 " I was busy minding my own business, walking in the passage of the mall.I was walking towards the shop,before i knew it i started hearing gunshots.Shattered windows fell on the ground.For a second i didn't know whether to run or hide or stand still.Finally i ran and hide into a close by shop. I didn't want to watch further.I was scared that i could be hit by a flying bullet. I had no idea which direction they were shooting from.
"After i heard other mall users saying the criminals had left, i decided to go home.
The Spokesman of Reaction Unit of South Africa, Prem Balram reported that, several shots were fired by robbers and they fled the scene of robbery.
" Reports from the scene indicate the gang entered the mall armed with high-caliber rifles.Windows to Cherry Design Jewellery were smashed.He said a VW Polo believed to be one of the vehicles used by the gang was recovered in the parking lot mall, said Balram.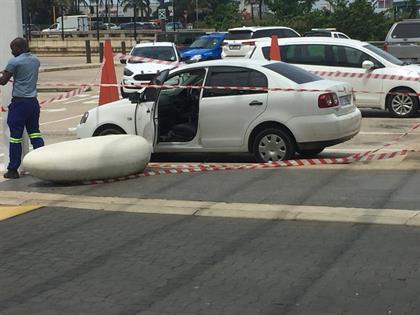 " A white BMW was hijacked by the suspects, who also fled in the silver Audi.Information received was that the gang fled on to M4.
The cars were later found abandoned in a sugarcane field between Ballito and Tongaat.
Source: Daily Sun News
https://www.dailysun.co.za/News/pics-robbers-strike-mall-20210202
eNCA News
https://www.enca.com/news/jewellery-heist-ballito-malls
Content created and supplied by: mpotsengmmatli60 (via Opera News )