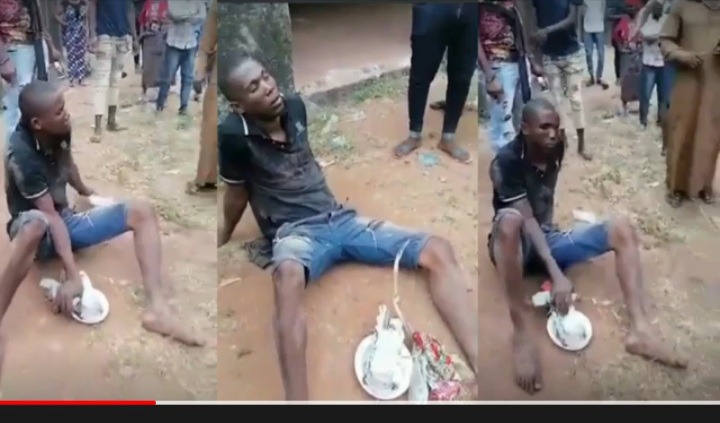 May God Have mercy on this Generation that Is so focused on having a short cut at life they they have lost their conscience.
A man was exposed after he used Juju to Kill all his Brothers and Friends because they were succeeding and he was not. He then used juju and they all suddenly died mysteriously.
The man who was known for Practicing witchcraft in their Village was also accused of making a Woman run Mad after she had refused to pursue a relationship with Him.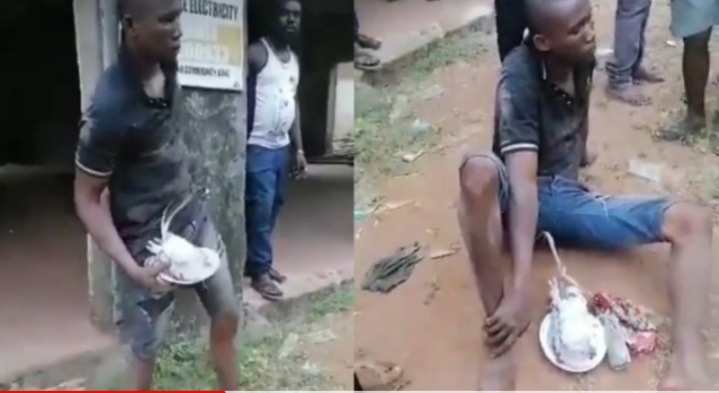 This young man was captured wih the help a local Ritualist who had assisted him but feels the man is now misusing his powers.
He sent the community and police at a time that he knew that he will be powerless and will be found in the act of his deeds.
Now the puzzle is, should the Ritualist who Snitched on him also be arrested for participating in the deaths of the friends and brothers who were killed by the man?
Or should the community Formally go and thank him?
Content created and supplied by: Whisky. (via Opera News )