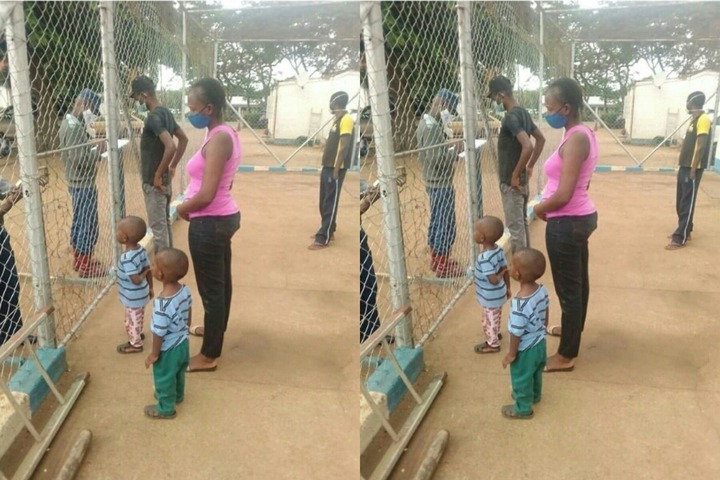 Children are innocent and even the bible quoted that the kingdom of heaven belongs to them for they have no sin , and whosoever hurt those little ones shall face the wrath of God , children are just children they look up to us as elders and its our duty to look after them and to protect them , they only know that older people know better and they trust us to protect them , but these two Zimbabwean minors experienced the alleged wrath of the brutal Zimbabwean police as they found themselves in the holding cells , regardless of what their mother did they don't deserve to be locked up because they are innocent , the police holding cells are meant for criminals not for innocent minors.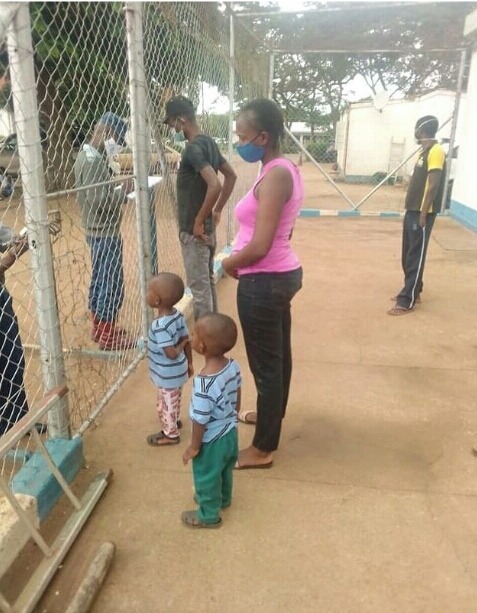 The picture above it's the mother and two minors in the holding cells.☝
This very unethical act by the police will affect these two children in a long run , there is absolutely no child in this world who deserve such treatment from the very people who suppose to protect them , how can an officer of the law do that to a three year old , criminals are wandering in the streets breaking the law yet while enjoying their freedom out there , but innocent children are locked up what philosophy is that I mean even common sense tells you otherwise.
However the internet has been buzzing people are not happy at all , as they took to social media to bust the Zimbabwean justice system for being incompetent , because what they did will psychologically affect those minors in a long run , how can they traumatize little ones to that extent.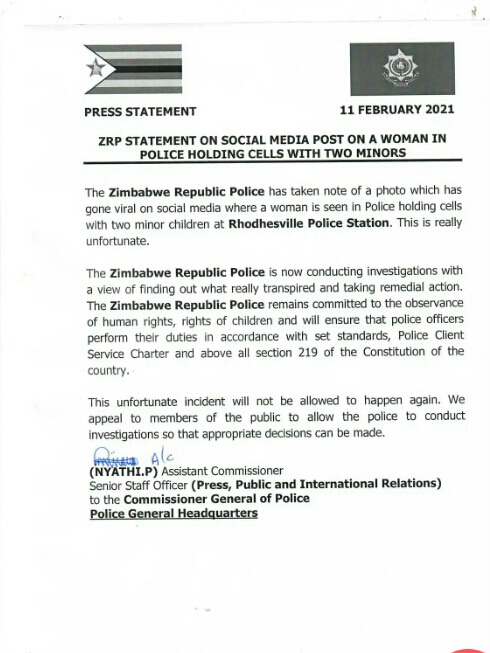 However the Zimbabwe Republic police released a statement regarding this issue, as you can see that in the picture above.☝
Source https://zimcelebsofficial.com/zrp-statement.html
Content created and supplied by: Cm_Correct (via Opera News )