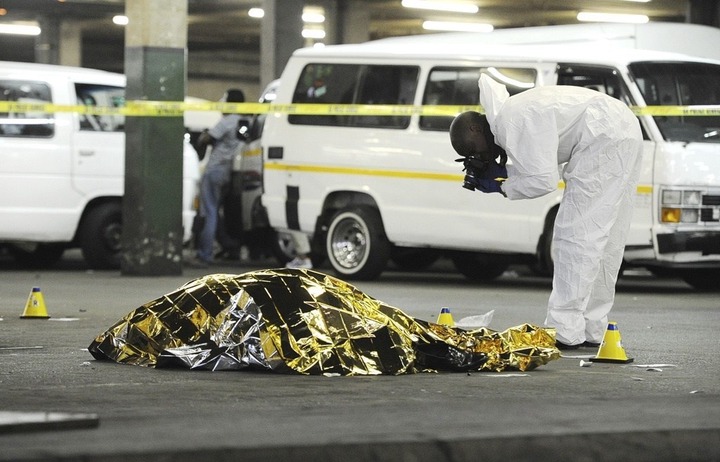 One of the most lucrative yet dangerous industries in South Africa has yet again left blood spilling in the streets of the Western Cape Province.
This has left many questioning the state of security in the country as the wars in the taxi industry continue to rage on.
In a report that was released today, it states that three males were shot dead last night at around 21:30. The shooting incident took place in Gugulethu in a street called Mjodo.
Members of the South African Police Services are currently investigating the circumstances which surround the fatal shooting incident.
Calls were made to emergency service providers reporting a shooting incident in progress. It was made by residents who were now in fear of being caught in the crossfire.
Among the service providers who responded were the security teams, police and ambulance personnel.
Upon their arrival on the scene, they saw a taxi parked with hazard lights on while three men were bleeding profusely in the taxi. Another men was lying on the ground a few metres away while no one was there to attend to them.
Paramedics began assessing the patients and it was established that one of them had suffered fatal wounds which claimed his life. He was declared dead on the scene.
Three other patients had severe wounds which were a result of the shooting. They had multiple bullet wounds on their bodies.
Paramedics stabilised the three patients before they were transported to the hospital for further care and treatment.
It was however unfortunate that the other two patients succumbed to the wounds a few hours after their admission at the hospital.
The victims who were shot dead are aged between 30 and 32. A 36 year old man who is the fourth victim is currently recovering from the attack in hospital and there are high chances that he will survive.
Local authorities were also on the scene carrying out investigations and during their investigation it was established that a white Toyota Quantum taxi was used by the suspects to flee from the scene.
No arrests have been made and the police strongly believe that this is yet another taxi related shooting.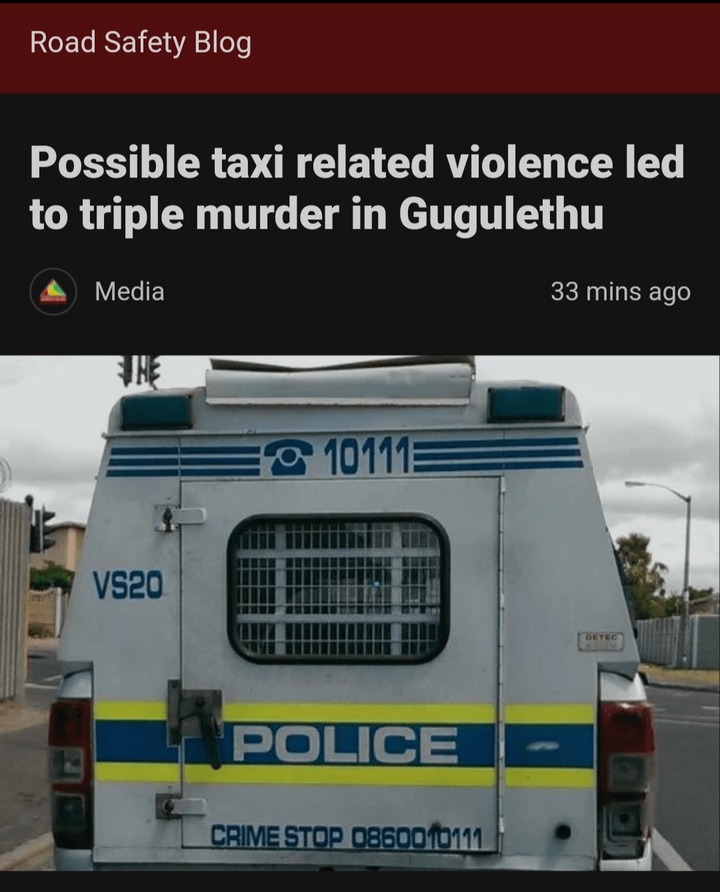 This is because all the parties involved that is the suspects and the victims are stakeholders in the taxi industry.
A plea has been made by the police as they seek assistance in locating the whereabouts of the suspects from community members.
Those who may have information on the suspects are being asked to make use of the crime stop number which is 08600 10111 or visit the nearest police station.
All the information which the police receive will be treated with the highest level of confidentiality.
Content created and supplied by: AfricanChannelNews (via Opera News )