AMABERETHE 'Attack' BLIND WOMAN AND HER FAMILY! 
VALENTINE'S Day begun with tears in Phuthaditjhaba, Free State, when the police purportedly went to Mathapelo Ngoatjhe's home around evening time. 
They supposedly slapped Mathapelo (46), her more youthful sister Nthekeleng Maphielle (33) and her children. 
As per Mathapelo, the rough cops saw her 25-year-old child coming from his companion's home. They at that point called and blamed him for house thefts, and fired thrashing him. 
She said her more youthful sister attempted to mediate, however tragically fell into the forceful hands of the cops, as well. 
Source: Amaberethe 'assault' blind woman and her family! (dailysun.co.za)
"I heard my sister shouting, and woke up. I asked what was occurring, and that is the point at which a cop began offending me, considering me a b***h and over and over slapping me before my youngster. I tumbled down and began sobbing for help. I'm visually impaired and injured after a mishap, presently envision the hand of a man all over. Similar cops denied us the chance to open an argument against them at Phuthaditjhaba Police Station," she said.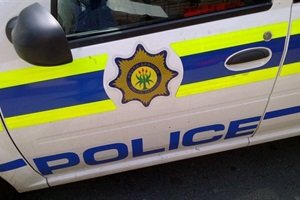 The Sun Team saw a short video of the cop viciously saying "voetsek" and an image of a crying lady saying they had been pounded at their home without understanding what they had done. 
The Independent Police Investigative Directorate (IPID) is exploring an instance of attack against the official. 
Free State IPID representative Ndileka Cola said: "The visually impaired lady was purportedly smacked various occasions all over by the official." 
She added that the police were apparently at the house to capture two individuals. 
"The lady heard her sister shouting and crying. As she contacted check what was going on, she heard slaps and mentioned her girl to take a video. That is the point at which the official, who was simply remaining at the thief door, slapped her various occasions." 
Content created and supplied by: trendingNews.. (via Opera News )